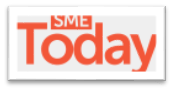 Media Information
SMEToday is a digital UK business magazine providing an information source for SME business. The publication is produced in association with 'The Great British Expos' group. Aimed at those who own, run or assist in the running of small and medium-sized businesses within the UK, the SMEToday website, email newsletters and social media outlets, provide a valuable tool to SMEs and their leaders to aid them in the day to day running of business, provision of best advice and to promote growth and success in their chosen activities.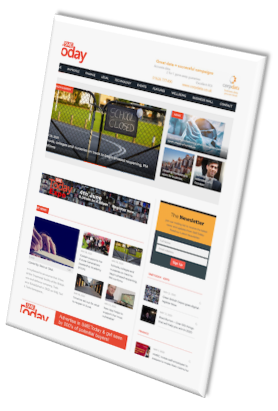 MARKETING OPPORTUNITIES
Website Advertising rates
Home Page Banner adverts:
 

Top of page
(Banner A)

Body of page (Banner B)

Bottom of page
(Banner C)

Sidebar
(Tile D)

Sizes

702px X 115px

702px X 115px

702px X 115px

325px X 165px

1 – 4 weeks

£360/week

£320/week

£285/week

£220/week

5 – 8 weeks

£324/week

£288/week

£256/week

£198/week

9 – 12 weeks

£306/week

£277/week

£246/week

£197/week
Category pages banner adverts:
SolusTop of Page
(Banner E)

Shared Top of Page
(Banner F)

Sidebar
(Tile G)

Sizes

1078px X 115px

535px X 115px

325px X 165px

1 – 4 weeks

£310/week

£200/week

£128/week

5 – 8 weeks

£290/week

£180/week

£112/week

9 – 12 weeks

£260/week

£150/week

£96/week
Sponsored Content:
Featured article and advertising banner within article and on relevant category page:
Visible on Home page for guaranteed two-week period £880. *
*Banner advertisement run on relevant category page for two weeks, size 535px X 115px
*Article length maximum on 1200 words
Pre-Paid and Discounted Rates
Prepaid rates only apply when payment is made in advance of the ad appearing or a series of ads starting. 10% discount for prepayment.
Business Wall:
Per Business, per business category*: £12/month.
*Multiple category discount available, please talk to your advertising contact.
Newsletter Advertising Rates
Average distribution to over 110,000 named individuals in companies and organisations using services and products supplied by SME's throughout the UK.
| | | |
| --- | --- | --- |
|   | Top of Page | Body of Page |
| Sizes | 600px X 140px | 600px X 140px |
| 1 – 4 issues |  £688/ issue |  £576/ issue |
| 5 – 8 issues |  £618/ issue |  £518/ issue |
| 9 – 12 issues |  £584/ issue |  £488/ issue |
Circulation Breakdown of Newsletters
Our newsletters are sent to Director / Board Level, Management or Officer / Controller level contacts in the Industry sectors listed:
Industry Sectors
I.T. & Telecoms Industry
Marketing Industry
Government
Health Sector
Manufacturing Industries
Finance / Banking
Education Sector
Building & Construction
Motor Services
Office Services
Professional Services
Engineering
Retail Sector
Wholesale & Distribution
Leisure
Services
Chemical Processing
Transport
Publishing & Media
Mineral/Fuel/Metal
Public Services
Charities
Agriculture
Miscellaneous
Job Functions
Senior Manager
Health & Safety 
Facilities Management
E-Commerce
Call Centre
Customer Services
Financial
Marketing
Computing
Sales
Purchasing
Telecoms
Personnel & HR
Sponsorship Opportunities
SMEToday business magazine is also able to provide a range of sponsorship, paid-content and event participation opportunities to target your audience.
Sponsored features
Expert articles/content
Featured business/people
Contact us to find out more:
Greg Robinson
Tel: 07971 617936

Allison Dodd

Or Alec Hall Jones
Tel. 0843 289 4634
CONTACT US
If you would like any more information, would like to submit an article or advertisement please call us on 0843 289 4634, email us at editorial@smetoday.co.uk or write to us using the address details below.
Postal address:
23 Upper Brook Street,
Rugeley,
Staffs WS15 2DP