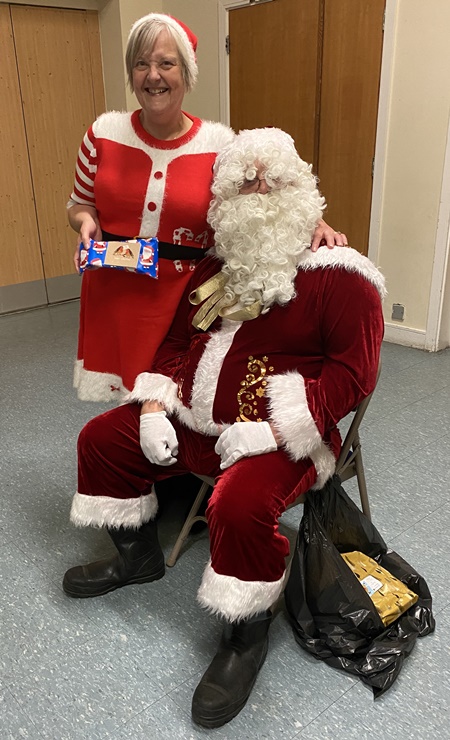 By day he is the technical director of Berkshire-based document management specialist company Filestream, but each December businessman Paul Day has a very special second job as Father Christmas. 
For the past 25 years, he has donned the most famous red suit in the world, listened to children's wishes, delivered presents and brought joy and hope to many. 
"It started when my sister, Carol, asked me to visit her Rainbows group and dress up as Father Christmas. I think it was the shape of me," said Paul. "I had a suit made especially for me as I wanted it to look real. That was 25 years ago and it has escalated from there."
Paul was soon asked to attend other groups and charities and has even worked a grotto at a local Tesco store managed by Carol. He doesn't charge for his appearances but asks that any donations are made to charity. 
"I have been offered money to work for the four weeks in the run-up to Christmas, but I'm not interested, I have a job already. I'm happy to raise money for good causes and it's about creating memories and the genuine reward of seeing the look on children's faces."
The run-up to Christmas is a busy time of year for businesses and for Father Christmas, but Paul thanks his company, Filestream, for its understanding and support. 
"I have been at the company for 28 years. I began as a van driver but have worked my way up to be technical director. They know my diary and understand if I need to leave work early occasionally to get changed for a visit."
Find out more about Filestream here https://www.filestreamsystems.co.uk