Inspirational speakers Taz Thornton and Louise Hunt Skelley PLY have been invited to give keynote talks at the Great British Expo taking place in Reading on Thursday 12th October. The two accomplished businesswomen are both experienced motivational speakers and share a belief in the power of being open about their own personal journeys to help other people overcome personal and professional obstacles they may face. 
 Louise, who is a former British wheelchair tennis player and Paralympian and now runs her own business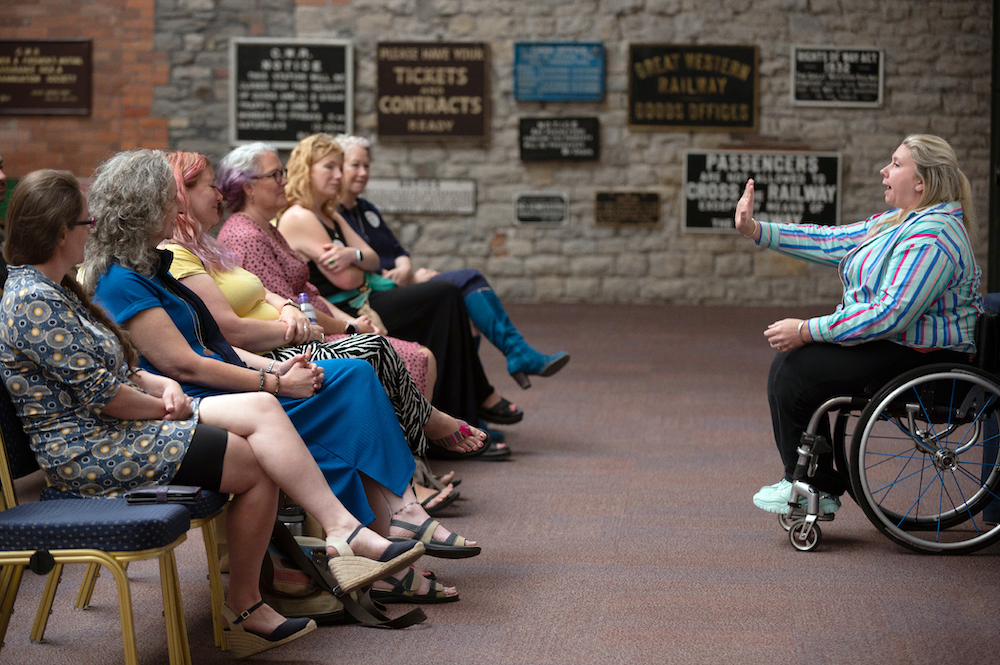 offering consulting and mentoring services, says she finds speaking at business events such as the Great British Expo particularly rewarding because it always surprises attendees how much commonality of experience there is between the sporting world and the business world. She says this can be inspiring in ways they might not expect. 
One example that really stays with me is a chap who came and thanked me after one of my talks. I'd been speaking about an incredibly challenging time in my sporting career where I'd lost my funding and didn't know if I was going to be able to carry on playing. This businessman, who had been very successful to the tune of millions of pounds, had just lost everything, and was on the brink of giving up because he couldn't see a way through the challenges he was facing. After hearing my talk, however, he said he'd been inspired by my refusal to give in and said it had given him renewed motivation to keep moving forward. I was incredibly touched."  
 Louise says moments such as these also confirm to her how important it is to talk about the struggles she's encountered on the road to success, to give a realistic and accurate picture of what it takes to excel in any particular field. "All too often people see a successful person in the public eye and think they must be a world apart from what they themselves are capable of. But what gets glossed over are the failures and massive obstacles that are almost always part of the back story to that success. If sharing the reality of what's happened on the road to success helps people who might be facing challenges to believe in themselves more and carry on through adversity, then I am honoured to encourage that by talking about my own journey." 
Taz Thornton, who is an award-winning business coach, motivational speaker and the author of two books, is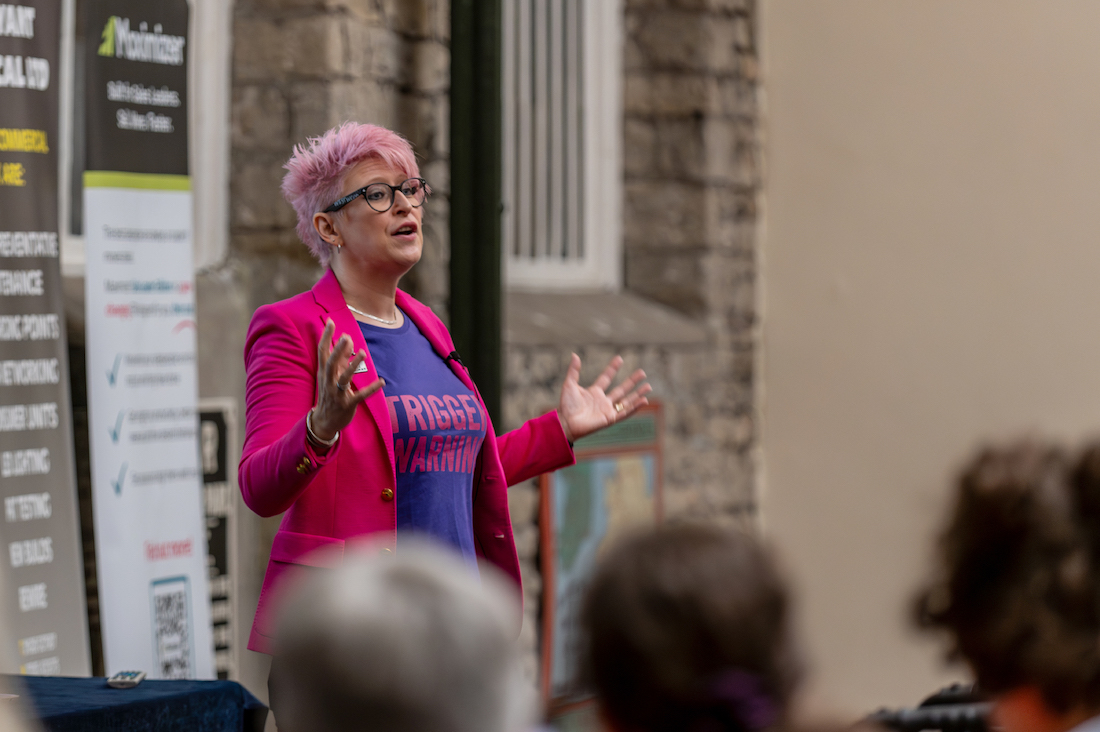 known for not scripting her own talks and speeches. As a former marketing and publishing executive, she is passionate about the power of storytelling, and tailors each of her talks to whomever is in the room on the day. "
The personal and the professional are intimately connected," she says. "If you can share your own story and journey with the people you come into contact with, both in your personal life and in the business arena, you'll find you connect with clients and new opportunities in a completely different and much more genuine way. Being asked to speak at the Great British Expo is an exciting opportunity to communicate that message to the very people with whom it is most likely to resonate.. 
The Great British Expos are regional business shows that have been running across the UK for the last ten years. During that period, more than 55,000 small and medium UK businesses have attended the events to network, conduct business, find new suppliers and be inspired by the exceptional keynote speakers the Show invites to headline the events. 
Both Taz and Louise have headlined for Great British Expos on previous occasions and say they are especially impressed by the vibrant and progressive atmosphere of the shows, which approach the business world as a conduit for mutual growth and enhancement. "It's all about lifting each other up," says Louise. "There's a real community feel at the events which focuses on collaboration rather than competition. It creates a great buzz and is definitely an environment for creating success in all its forms."