Three out of four SMEs are worried about a recession according to iwoca's latest quarterly SME Expert Index.
The cost of living continues to soar, and the Bank of England are predicting a long recession ahead. Considering this, it's imperative for SMEs to review their financial forecast.
Financial Services provider Finplicity, give their top five financial tips to help SMEs survive a recession.
Analyse your Cash Flow
 How well do you know your income and expenditure?
A survey by OnePoll in 2021 showed that small businesses struggle to understand where their money is being spent, and over a half (56%) are making decisions with incomplete information, every month.
A whopping 80% of respondents admitted to being caught off-guard with rising costs.
Three quarters of SMEs surveyed work with an accountancy team, be it internally or outsourced, but 78% believe that having immediate access to their financial insights would make them more successful.
The economic landscape is changing rapidly.
What factors might impact your income?
Do you have a strategy in place should your income drop?
When did you last review your suppliers and other expenses?
Could invoice discounting help your cashflow?
It is good to consider best and worst-case scenarios to try to not be caught off-guard.
 Review your Suppliers
 Advances in technology means new platforms and systems are always being introduced. There might be new solutions to save you money and/or time. Conduct an audit of your existing suppliers and review the market to look at alternative options. If you have an IT department, can they develop a solution internally to eliminate some costs altogether?
Speak to your suppliers. Could you negotiate better rates or payment terms to help you manage your cash flow better?
Maybe you are paying for services that you no longer need or use. Cut back on any unnecessary spending and be mindful of future spending.
How many of you have subscriptions that you pay for monthly but don't use? Close them down. You can always re-subscribe later.
Budget
 Budget, budget, budget!
Can you reduce spending – limit hospitality or travel costs?
How are you forecasting future price increases? Or another raise in interest rates?
Do you have an up-to-date revenue forecast?
Look at where the business is currently positioned financially, and review the short, medium, and long-term strategies for growth. Adapt your strategy accordingly.
Internal Business Audit
Take the time to review all products/services/departments in the business.
Is there a best seller in your business? Can you reach new markets or look to diversify?
Is there a weak link in the business not performing as you had hoped?
Undertake a workstream/stock audit against costs and revenues.
Identify all scenarios and submit a revised forecast for both the positive and the negative result. Change working processes based on factual results.
Revise your Pricing Strategy
Everything is increasing in price. It is often expected that a company will have to increase their prices in line with inflation, but you can be sensitive.
Review margins and profitability of each revenue stream. Consider keeping the costs down on your bestsellers but increasing other workstreams.
Can you lower costs elsewhere to provide better margins without increasing your prices, such as packaging?
Use your data and analytics tools to track all key metrics. Measure customer responses and what your competitors are doing.
Staying on top of all data and forecasts will allow you to respond to situations quickly and maintain optimised price levels.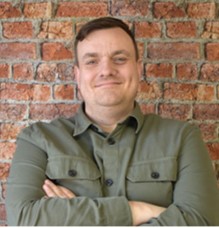 Tom O'Brien, Founder of Finplicity, says: "Macro-economic uncertainty continues to cause havoc across our supply chain. SMEs will need to adapt quickly to tackle the new challenges and review their short and medium-term strategic plans.
"Managing cash flow must become a key priority for SMEs. Finplicity is currently at pre-launch stage. The fintech solution, Finplicity, is designed to simplify forecasting.
"This brand-new software can automate and forecast business changes and project a business decline or growth based on the company's figures, but also uses AI for macro-economic assessment. Machine learning will then predict the possible outcomes.
"We appreciate the turbulent time ahead, so we are offering all companies a free trial for Finplicity to help them grapple with their ever-changing forecast."
For more information about Finplicity, or to register your interest in a free trial, please visit: https://finplicity.co.uk