Recent data has shown that we are busier than ever, even working longer hours than we did before the pandemic. As a result, our diaries are busier than ever. Conversations that used to happen naturally while in the office now require a deliberate, scheduled call. Some weeks it can feel as though your day is jam packed with little room for deep work. As a result, you may dread opening your calendar on Monday morning. It doesn't have to be this way. 
Calendars are a powerful tool to help manage workloads. However, many of us simply don't use them as efficiently as we could, leaving us overwhelmed and unmotivated.
Valerie Scagliola, Senior Product Marketing Manager at productivity and organisation app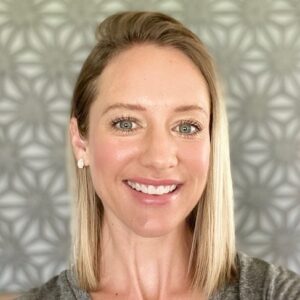 Evernote show us four ways to use the calendar for better organisation, focus, productivity, quality, and job satisfaction.
  Set aside Focus Time on your calendar
Allocate blocks of 'Focus Time' to allow yourself to step back from interruptions and complete tasks without having to stop and restart. Blocking out a regular time every week allows you to stay focussed, to reduce stress, to finish both pressing and less urgent tasks and generally improve the quality of your work. Focus time creates a state of uninterrupted flow, and as your  productivity goes up, so does your sense of accomplishment.
  Utilise calendar management tools and apps
Calendars come with a variety of different tools and integrations that can help make their management easier, saving time and increasing productivity. Tools such as Evernote's calendar feature allows you to bring your notes, schedule, and tasks together, so you can get more done with less effort. It also helps you prepare for meetings faster, ahead of time or when the meeting starts. For instance, you can create a preformatted meeting note that automatically fills in details from your calendar, such as name, date, video call links and attendees or, if you prefer to prep ahead of time, link an existing note to the calendar event and Evernote will prompt you to open the note with one click, putting all your relevant in front of you so you're  ready to start. Notifications are also useful to help you stick to your schedule without needing to continually check your calendar. Productivity expert Stacy Harmon has a ton of other useful ways to keep your calendar manageable and helpful.
  Schedule everything using tools 
Don't just use the calendar for work purposes. Calendars are a great way to achieve balance and goals in your personal life too. In your main calendar app, set up a separate calendar for things like exercising and family time. Blocking time for a range of activities allows you to take regular breaks and stay healthy – both mentally and physically.
Doodle and Calendly offer great free versions for scheduling meetings with Outlook, Gmail and other email services. This offers an easy way for clients and colleagues to book time with you, rather than spending time and concentration manually sorting through a stream of emails or messages. Simply set your availability, share your link, let them select an available time and the event is automatically added to your calendar.
  Try colour coding
Colour coding your calendars lets you glance at your schedule and understand your day ahead. Give different types of events different colours to easily segment each day into deep work, vacation, meetings, lunch, etc. You can even identify personal meetings from business ones and arrange your day quickly.
A colour-coded overview of your commitments combined with an easy way to filter them means you won't waste time identifying different types of tasks when checking your calendar. Also, it can be a nice alternative to multiple calendars if you find separate personal and work diaries hard to manage.
Ultimately, hybrid working has boosted productivity, but high productivity is hiding an exhausted workforce, according to research by Microsoft. When used correctly, calendars can save you time, keep you on schedule, provide you with direction and help you achieve more. Hopefully these tips help you do just that.