By Heidrun Luyt, CMO, Pipedrive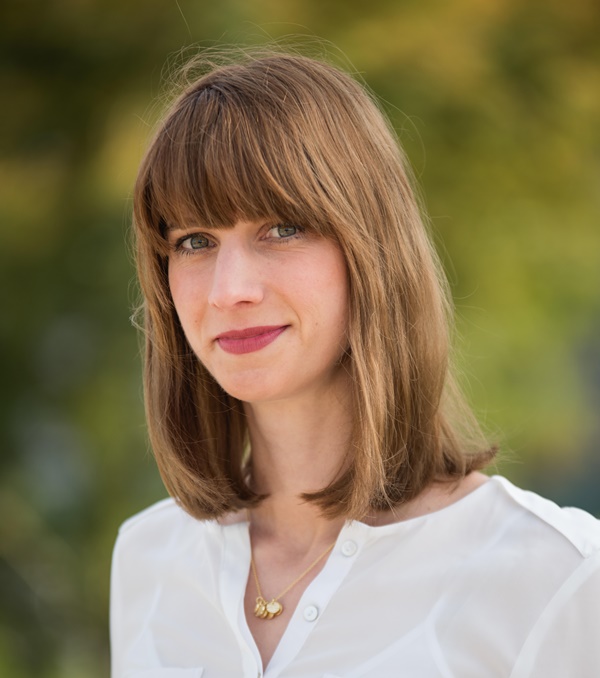 Any business that successfully scaled up to the SMB mark knows that all being well, strong marketing attracts leads which fill the sales pipeline and turn into customers. Marketing and sales coordinate to achieve overall success. Yet, under pressure to perform by the demands of growth, and without continued coordination, these two functions can fall apart. The result is that leads aren't gained, nurtured, and converted due to common challenges and foreseeable errors.
One of these biggest challenges lies in managing and analysing the large volumes of information to which a modern business has access. With multiple marketing channels driving lead generation, enrichment and third-party sources, there's potentially valuable data spread across many platforms and arriving at pace. Integrating marketing channels with a CRM (customer relationship management software) helps avoid the risk of insights falling through the cracks.
Generally, marketing teams build their tech stack based on the channels, platforms and strategies they've chosen. Team size and budget are important factors. A new start-up stack will look very different to that of a mid-sized, and different again to that of a large business.
Remove unforced errors!
Here are four ways smaller businesses can ensure marketing and sales efforts remain synchronised, complementary and effective. There are simple rules, processes, and technologies specifically geared to SMBs that enable a growing business to 'scale without fail'. Referring back as a regular touchstone will ensure that even as the business changes and grows in staffing, size, skills and offerings, sales and marketing work together to offer the right customer journey and experience.
Centralise your data and make it accessible. There are a host of worthwhile measurements that enable marketing and sales to collaborate and fine tune their operations – as well as to better report back to and guide business decisions on investment, training, staffing, and so on. Even for a start-up a CRM solution is a worthwhile investment. The less time spent entering data or attempting to deal with spreadsheets the better for accuracy and to spend time actively selling. Centralisation adds further value from what you can do next…
Automate essential logistical steps and streamline pipeline management. Scheduling reminders, sending the next email, checking in on understanding… Your teams must be as human, creative, and empathetic as they can – but they don't need to waste their skills taking notes and scheduling reminders.
The wonders of CRMs provide the automation and integrations required so that much of the administration can happen by magic. Every moment and task saved gives more brainpower to a small team with big ambitions! The common mistakes that everyone will occasionally make, like misaddressing an email or putting in a call reminder in the wrong timezone, and so on, are reduced by automating the workflow for tedious tasks. As well as collecting data, coordination relies on communicating the insights garnered from it…
A sales enablement program acts as a bridge between marketing and sales. It's a way to ensure that silos are not formed which would reduce transparency within and between teams. It stops missed opportunities from misalignment and slip-ups in collaboration. Such a strategy should provide tools, resources and information sales professionals require to market and sell in confidence.
Study what your teams need and any gaps in the selling strategy. Analyse the resources on hand to understand the content required to add to sales enablement. Audit the sales funnel to uncover weak points. For example, if the sales team books demos but the close rate is below average then there's a problem to address.
Manage campaigns smartly. For example, email campaigns can sprawl and grow. Customers may join, others opt out. Keeping the process simple and understandable, with the data in one place and easily analysable is key to managing the process effectively. We've just launched a product for this. What an SMB needs in order to stave off unnecessary admin and stress is a real-time 360-degree view of data with which to make the right decision at the right time to hit those business objectives by allowing the right communications to hit the right audience at the right time in the right way.
Similar principles hold true for other types of campaign, across search marketing, advertising, and so on – each requiring their own knowhow to integrate and manage to best advantage.
Sales and marketing are more than the engine of growth for businesses – they are part science and a little bit of art, and nothing beats staying on top of the process to reduce stress and keep the team's focus and experience strong. As we move into a likely recession, an SMB's marketing and sales leads must be confident that unnecessary strains are removed so they can power all possible revenue. The route there comes from ensuring strong collaboration between marketing and sales to generate a satisfying customer experience that leads to business growth.