The current business landscape presents many challenges. However, amidst the economic uncertainty, SMEs can seize the opportunity to emerge stronger than ever by focusing on their customer experience strategy. According to Salesforce, 66% of customers have stopped buying from a company whose values didn't align with theirs — up from 62% in 2020.
To ensure the growth and success of SMEs, prioritising customer service needs to be of great importance. So how can business leaders change organisational practices to be more customer-centric? Damian Hanson, Co-Founder & Director of CircleLoop   provides some insight.
Where to start?
Excellent customer service means ensuring all customer touchpoints are efficient and easy to use. From hiring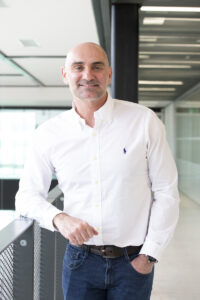 and training customer-focused employees to a high standard or encouraging and taking action on customer feedback, there are many ways SMEs can put their customer service at the centre of their business.
83% of customers say they're more loyal to companies that provide consistency across departments. This means that for SMEs to gain customer loyalty they need to have an understanding across departments on what customers want and, where possible, deliver that quickly to achieve satisfaction.
This process of understanding and actioning customer needs will see the business's reputation bolstered and word-of-mouth referrals likely to increase. These referrals, both in person and via social media, will lead to increased sales and profits for the business.
Small changes you make to make your business more customer-centric
Below are a few changes SMEs can make to current practices to switch the focus to providing superior customer service, which will become a crucial distinction from competitors.
Collect customer feedback
The best method to improve and change your customer experience over time is to listen to your customers' feedback and act on it accordingly. Feedback can come from a variety of places but should always be taken seriously and considered as part of your service improvement plans.
SMEs need to be aware of where these conversations are happening, and whether the feedback is favourable or not. 75% of internet users use social media for brand research and are inclined to base decisions on what other people have to say. Businesses must actively work to address complaints if there are any, as opposed to just dismissing them.
While the phone remains a prominent communication channel, businesses shouldn't disregard their social presence, as more and more consumers attempt to connect with brands online. Identifying your desired outcomes through feedback and outlining the process of getting there is an ideal way to bring more value to customers.
Utilise technology to improve customer experience
Having an effective phone system is crucial for your customer service strategy. As seen on our Chatterbox Matrix, many businesses are reliant on picking up the phone to conduct business, and customers prefer speaking on the phone to voice their concerns.
Implementing the right technology and tools for efficient and effective customer service can make all the difference. With 24/7 digital communication on the rise, a cloud-based phone system will offer your business and employees the flexibility it needs to reach customers any time, any where. And, by choosing a phone system, like CircleLoop, that incorporates a CRM tool, client outreach can be made more effective by providing greater value during each engagement and tracking accomplishments that can be actioned again in future.
Focus on hiring and training customer-focussed people
Consumers commonly base their judgements of a company's goods and services on the behaviour and attitude of its employees. SMEs should look for individuals who have a strong desire to excel with their communication, a kind and professional demeanour, and a genuine desire to help others.
For SMEs to stay on top of their competitors, they need to guarantee that their customers receive consistent, high-quality service. Businesses will be able to stick out in a crowded market by investing in and building a team of customer-focused employees that not only embody brand values but that also provide a consistent level of customer service.
Make their experience personal
By taking the time to understand each customer's wants and preferences, SMEs may set themselves apart from the competition by providing customers with an experience more tailored to their needs. 70% of consumers despise an impersonal shopping experience, according to Segment, so making the effort to tailor the customer experience to individual customers could make a big difference.
Personalised advice, tailored promotions, and proactive communication are just a few ways to accomplish this, all achievable through a careful and compliant collection of customer data.
Keep in mind
There's a lot happening in the market right now. SMEs will need to do more to stand out and gain and retain customers. Customer satisfaction and loyalty should be key focuses for businesses today if they wish to achieve growth despite the economic turbulence. But keep in mind that customer-centric practices are not a one-time deal. They must be continuous and frequent in order to make any real impact.