New data has revealed that SMEs are finding it increasingly harder – and more expensive – to acquire new customers through big tech platforms such as Facebook and Instagram.  In the current economic climate, it's perhaps time that SMEs took a step back and considered more effective – and cost-effective – ways to generate value from their customers.
Time for change
Changes to algorithms, attribution standards, and targeting updates have increased the cost of acquisition for SMEs everywhere. Last year, for instance, Facebook changed its attribution standards in response to the launch of Apple's App Tracking Transparency (ATT) opt-in privacy, an update that meant the social media giant lost visibility into a sizable amount of valuable user data.
These changes have had a significant impact on advertisers. In a recent survey of decision makers in small to medium-sized businesses across the UK and US, two-thirds of respondents (67%) reported higher ad spend as a result, with a third (32%) saying they felt that big tech companies were making it difficult to acquire customers.
It's not unsurprising, then, that client ad spend on Facebook and Instagram is on the wane. Not that it appears to have hurt Facebook in any way. Last year, its owner, Meta, enjoyed a 37 percent year-on-year increase in revenue, surpassing $100 billion for the first time ever.
Small business owners, on the other hand, are caught somewhere between a rock and a hard place. They're faced with the choice of either doubling down on their Facebook spend – only a quarter (23%) of the survey's respondents plan to decrease their Facebook spend – or, with 56 percent saying they now have to shell out more to acquire customers, searching for other ways to bring new customers into their world.
Taking a blended approach
To combat the impact of the prohibitively high cost of customer acquisition, some business leaders are now looking at ways in which they can nurture existing customer relationships through smarter, more agile, personalised forms of marketing, and ensure they're not beholden to any more overnight algorithm changes that might occur.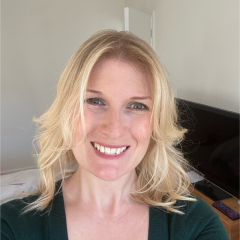 Using a generic – albeit targeted – approach like advertising on Facebook or Instagram versus a blend of owned marketing channels such as email or SMS can pay dividends when it comes to gaining a broader understanding of a business's existing customers and, by doing so, better engaging with them. Indeed, given how difficult it is to acquire new customers in the current climate – not to mention expensive – there's a convincing argument to instead build strong relationships with existing customers, and maximise their lifetime value.
As we know, data is at the heart of every successful business today. Through the smart application of a combination of marketing techniques, businesses can gather a wealth of rich data on their customers' behaviours, their likes and dislikes, their needs and expectations. The more customer data a business collects, the more personalised experiences it can offer. And this, in turn, can lead to higher conversion rates. According to Google, using first-party data helps marketers achieve an almost 300 percent boost in revenue, while improving their cost savings by 150 percent.
It's a change in mindset, then. An appreciation that, in addition to establishing new customer relationships, there's huge potential value in taking ownership of those that already exist.
Powerful marketing tool
The good news is that most businesses already have everything they need in their marketing toolkit for this change in approach. In fact, they've been using techniques like email and SMS for years.
In the 12 months to March 2022, for example, the number of SMS communications sent by brands increased by 143 percent.  Despite being  used as a marketing channel for more than 20 years – we're still finding that some brands have been using it for less than two. And  its benefits are self-evident. For one thing, its speed and immediacy make it an incredibly easy and convenient way for brands to interact with their customers. After all, who doesn't have a mobile phone nowadays?
The majority of customers are responsive to SMS. According to a report by Learn Hub, SMS open rates are as high as 98 percent, with 60 percent of consumers claiming to read a text within five minutes of receiving it. And with click-through rates for e-commerce companies of up to 36 percent, it's an ideal way for businesses to collect data on their customers and, by acting on that data, take ownership of their relationship.
It's clearly a powerful marketing tool. Klaviyo's customer HOMAGE saw a 40% increase in SMS subscribers and 10.5% average click rate. But its power can be increased significantly if it's used in a smart, reactive, and personalised way. Automated messages – emails as well as texts – which are sent to a customer when they've done something specific, like adding an item to their cart or 'favourited' a particular product, are inherently powerful due to their personal nature.
Collecting first-party data that a customer has willingly shared  opens up a wide range of reactive, personalised marketing opportunities, from sending automated browse and cart abandonment notifications, to alerting customers of when a particular item is back in stock, or has been reduced in price. On top of this, the addition of dynamic product images is proven to encourage engagement, while personalised coupon codes can serve as an extra incentive to buy – especially for big-ticket items or big-spending VIP customers.
Show loyalty and get loyalty in return
The rules of acquisition have changed. While platforms such as Facebook continue to enjoy ever greater profits.
All is not lost, though. Although economic conditions are, undeniably, tighter than they've been for more than a decade, there are alternatives to acquiring new customers in this way. The secret is for businesses not to put all their eggs in one basket. While customer acquisition should always be an element of a company's growth, it's important not to overlook the potential value contained within its existing customer-base.
Used smartly, a blend of marketing techniques, such as email and SMS, can unlock that value. By learning more about their customers' behaviour and needs, and using that information to exceed their expectations through reactive, personalised communications, they'll be able to bring their customers closer, encouraging greater loyalty and repeat business.
The rules have changed, so it stands to reason that businesses should change their approach to marketing. By taking ownership of their customer relationships, they can soon reap the rewards, too.
Gemma Banks, senior director of marketing, Klaviyo