In a time of economic uncertainty, how can medium-sized businesses drive productivity and do more with the tools they already have? Virgin Media O2 Business expert Simon Pollard shares 4 simple steps to unlock the full potential of your tech.
Untap the potential of your tech in 4 simple steps
In today's economic landscape, productivity is king. As medium businesses juggle their bottom lines and a rapidly advancing technological landscape, finding ways to unlock efficiencies and do more with what you already have is crucial.
Technology is the key to making that difference. In fact, 48% of medium business leaders would appreciate more support from their IT teams to help drive their business ambitions, according to our report 'Medium businesses: Fuelling the UK's economic engine'.
But many businesses feel that getting the most out of tech means hefty investments and a complete overhaul of the way employees work.
That's not always the case. To prepare for a rapidly advancing world, there are actions businesses can be taking now to ensure they are maximising their productivity. And they are often simpler than you might expect.
From the upcoming Wholesale Line Rental (WLR) switch-off to the application of new AI-powered tools, the key is to start understanding what the future might look like for your business. Here are four steps you can take to begin that journey and start seeing more value from your tech today.
Act now to secure long-term growth
36% of businesses said rising operational costs was their most concerning internal challenge in our 'Tech Untapped' report.
That's not surprising in the face of this year's economic headwinds. It can be hard to shoulder the additional burden of investment when prioritising your bottom line. But scaling back isn't always the answer.
In the first instalment of this series, we discussed the importance of preparing for the imminent WLR switch-off. And the deadline has only gotten closer – by 2025 businesses who haven't upgraded to fibre connectivity will find their legacy systems disconnected.
The move away from copper networks is an opportunity to evolve your connectivity to make the most of new productivity solutions. More advanced tools, such as Unified Communications (UC) and cloud-based file sharing platforms, require higher bandwidths but make work more seamless and efficient by helping hybrid employees work together in real-time.
It's important to ensure your next upgrade isn't just a like-for-like replacement. Businesses that prioritise an upgrade that can scale and flex with their evolving needs will find themselves getting far more value out of their investment in the long run.
Cut through the complexity
Your connectivity needs to evolve because the way we work is evolving too. With employees desiring greater workplace flexibility, businesses need to equip staff with the tools – such as synchronised file sharing and device integration – to enable them to work in new and more efficient ways.
In fact, 40% of medium businesses say seamless integration of devices would improve the quality of work they can deliver for clients.
But integration isn't always a simple fix. For example, your Customer Relationship Management (CRM) strategy might involve multiple programs from multiple suppliers.
Nowadays, cloud-based CRM services can aggregate all these solutions into one central platform. Through the faster processing of customer data, automation of routine tasks, and personalised recommendations for individual customers, these integrated CRM solutions have been found to increase sales productivity by 30%. However, migrating three or four separate contracts into one solution is no small order.
The key is to understand the specific needs of your business, and how an integrated solution can help you. From there, challenge your supplier to make that migration process painless and simple – so that you can see the benefits as soon as possible.

Get more out of what you already have
Boosting your productivity through technology doesn't always require additional investment. The tools that you already have at your disposal can help you deliver more for your business – it's just a case of ensuring you're getting the most out of them.
37% of businesses say that increasing the value efficiency of their existing investments was currently the most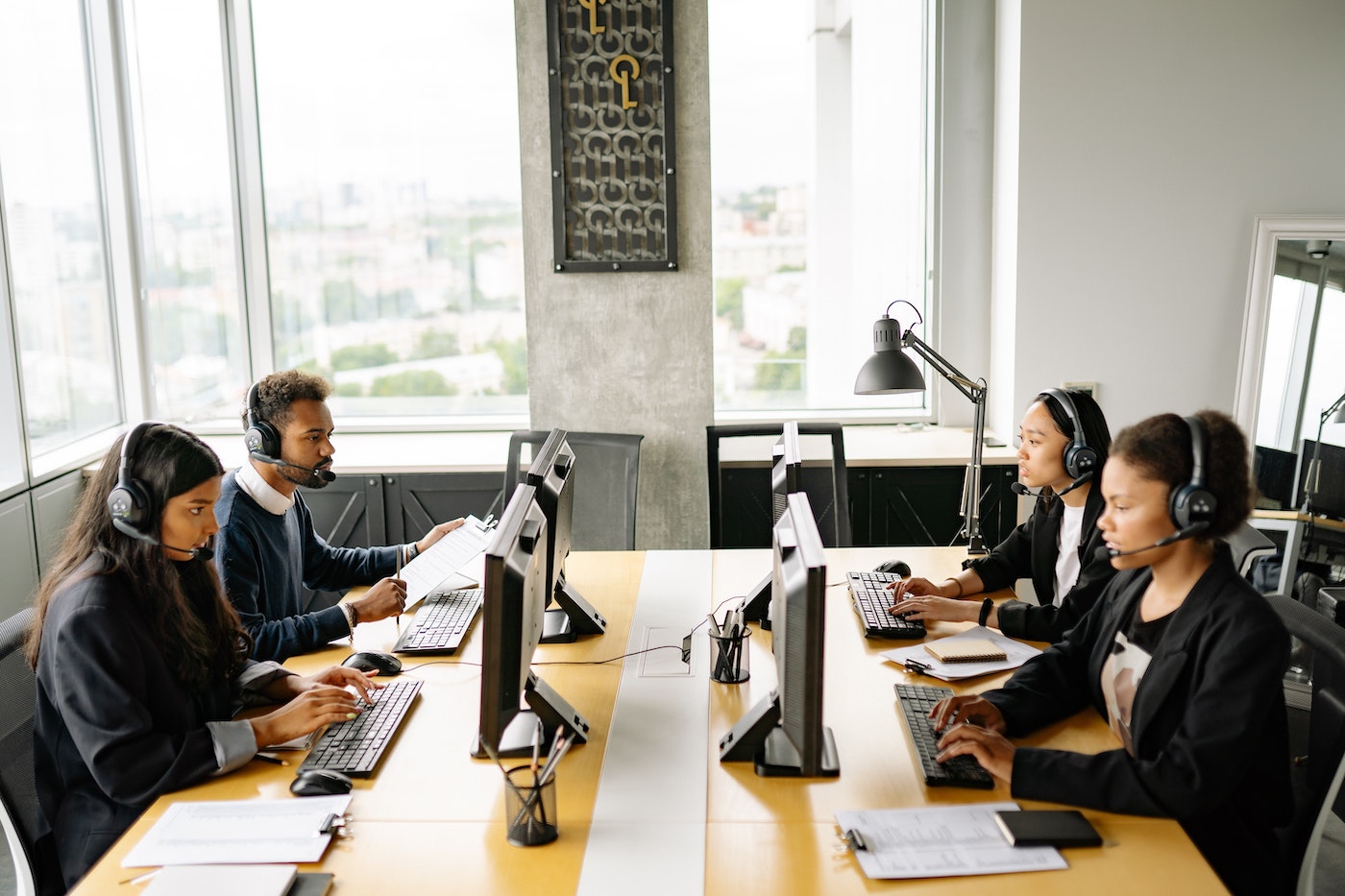 important operational priority for their organisation.
Despite this, 50% of respondents believe that less than half of their team are currently using their communication and collaboration tools to their full capabilities. Why is that?
Take the Microsoft Office suite as an example. It's one of the most commonly used tools for businesses, but it's also widely understood that many of its capabilities are underused. And the program is only getting more advanced, especially with the recently announced Copilot.
The new AI-powered service can automate data visualisation, draft documents, and design slides alongside your employees, cutting out the manual work that prevents optimal productivity.
Getting the most out of a tool like this requires a different understanding of employee training. Gone are the days when a standard training course will work for every employee. Instead, more regular development, guided by the specific needs of each employee, will ensure they are evolving alongside their tools.
Your supplier should have specialists who can deliver some of this knowledge and set your employees up for success. Learning more about how your employees use the tools you have, and what they need to drive results, is crucial.
Build an ecosystem of partner support
It's hard to get the most out of your technology without your suppliers being on board for the journey.
In fact, 78% of businesses rely on their IT and telecoms provider to provide them with the consultancy to maximise the value of their legacy tech.
The right supplier is one who can offer you the consultation and support to help you with your specific business needs, not a cookie-cutter approach based around selling their products.
At Virgin Media O2 Business, we've built an ecosystem of support for that very reason. Because in a world of increasing complexity, so much of the battle is figuring out what tools are out there, and what's right for your business.
Starting a conversation with a Virgin Media O2 Business specialist is consultative and non-transactional – it's about equipping yourself with the right knowledge.
And the concept of 'try before you buy' is also important. We can arrange trial versions of key solutions for businesses to try different solutions and see what works for them.
Our approach helps you take the risk out of tech investment, so you can understand how to get more out of what you have, and what your path forward might look like. Starting those conversations now will help you secure long-term and sustainable success for the future.
Looking to untap the full potential of your tech? Get in touch with one of our experts today or read our Tech Untapped report for more insight.