Now lockdown restrictions have been lifted, many companies are making plans to welcome employees back into the office after more than a year apart. However, the next stage will be critical and businesses could risk losing their most valued employees if they attempt to reintroduce the pre-covid work setup.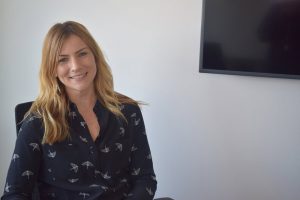 The coronavirus pandemic has changed the way that we work forever, explains Sam Hill, head of people at BizSpace. Staff have had no choice but to adapt to remote working and for some, this has been an extremely isolating period away from co-workers. Others have learnt to embrace and even enjoy the added flexibility that working from home brings, avoiding rush hour traffic and having more time to exercise.
Whilst there will be a general excitement to return to the office and experience a bit of normality, this doesn't distract from the anxiety that could be building after 15-18 months of limited socialising. Welcoming all employees back to an environment that feels safe and collaborative will help to bring teams out of their home working shells.
Here are some actionable tips to help employees feel ready for the office again:
Prepare for a transition period
It's important to understand that different habits have been established. Entering the office for the first time again shouldn't feel like a massive pressure for employees, and so planning for a gradual return will prevent people from feeling overwhelmed by the idea of more change.
This adjustment period will also give employees time to make plans that work for them and re-organise childcare support – and even care for pets who were bought during lockdown!
Encourage open communication at work
The workplace culture should make every individual feel comfortable and listened to. Communication will shift dramatically from video calls to in-person meetings and informal office chats. The return of face-to-face communication could be a cause of social anxiety for some people, and so having regular 1-to-1 meetings booked in with line managers will help to gauge how employees are coping and flag any issues.
Having a clear return-to-office plan in place will also help prepare employees better for the office again, and hopefully remove any lingering uncertainties.
Avoid wasting employee time
Lockdown has taught some people that they actually prefer working from home and so adjusting back to the office could feel like more of a chore. Respecting employees' time and offering more flexible work in the long-term will make employees feel listened to and valued.
Lockdown has proved that Zoom meetings are very effective so forcing workers into the office unnecessarily could be frustrating. Whilst in-person events are now a possibility, it's important for businesses to think about what meetings are actually necessary for the office and what can be scheduled virtually.
It would help team efficiency and collaborative working if all meetings had clear expectations and action points to follow after, so every participant feels they have gained something.
Aspire for a culture that is fun and collaborative
Building strong workplace relationships is even more important for a post-covid workforce – especially for those who were hired during lockdown. Arranging time for social activities outside of work will help to form important and meaningful friendships, and in turn, lead to a workforce that is passionate about the work that they do and the people they work with.
Make sure all staff are aware of the mental health support available to them
Mental health support must be in place during this period of change. Mind revealed that over two thirds of adults with mental health problems have experienced even worse mental health since the pandemic. People at all levels of the business should be compassionate about mental health and aim to normalise conversations about it in the workplace.
As Covid-19 restrictions are now lifted, many companies are eager to reinstate the status quo. However, business leaders who listen to the needs of their staff and find a balance between remote working and the office, will reap the rewards of a workforce that is both productive and happy.
Sam Hill has been with BizSpace since 2017 and is the Head of People and Culture. She has over 10 years' experience in HR roles and previously worked at The Football Association, Produban (a part of Santander) and Ascential PLC. Sam is a Member of the Chartered Institute of Personnel and Development.