The Government is reporting that Police ranks across England and Wales have been bolstered with an additional 3,005 officers since the government launched a major recruitment drive, according to figures released today (30 April). The figures follow the launch of the government's campaign in September 2019 to recruit 20,000 extra officers over the next three years.
They show 3,005 recruits joined the police specifically as part of the uplift programme. In total, forces recruited 6,435 officers from November 2019 to March 2020, including recruitment planned before the government campaign was announced. Forces across England and Wales have successfully accelerated their recruitment plans and are on track to meet their target of 6,000 by March 2021.
Home Secretary Priti Patel said, "Each one of these brave officers will make a difference in helping to cut crime and keep people safe. For many, their first role has been to join the fight to stop the spread of coronavirus, protect the NHS and save lives."
The College of Policing has announced it is rolling out new online assessment centres, which will ensure that recruitment continues during the coronavirus outbreak. The college's online assessment process will take candidates through situational judgement tests, briefing exercises and interviews. The first forces, including West Midlands and Hampshire, are already trialling this platform and the service will be launched nationally in June.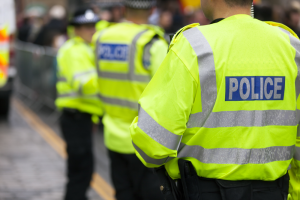 The recruitment drive is at the centre of the government's commitment to back the police with more resources, powers and support to keep communities safe.
Other steps include the biggest funding boost for the policing system in a decade, a new covenant to recognise the service and sacrifice of the police, funding to provide over 8,000 more officers with Taser to keep themselves and the public safe, expanded stop and search powers, and plans to consult on increasing the maximum sentence for assaulting police officers and other emergency service workers.