As the coronavirus (COVID-19) situation has developed throughout 2020, the events industry has faced an unprecedented time of risk and uncertainty.  Many organisations have postponed or simply cancelled events. 
However, the team at Great British Expos have decided to move their South West Expo 2020 event online by running a virtual exhibition on 16th December.
Great British Expos have been working for the past 3 months on developing a virtual platform which includes a wide range of features to reflect a real exhibition environment, including; virtual stands, interactive keynote stage, a visitor networking lounge, workshop session areas with the ability to live stream or pre-record content/Q&A sessions.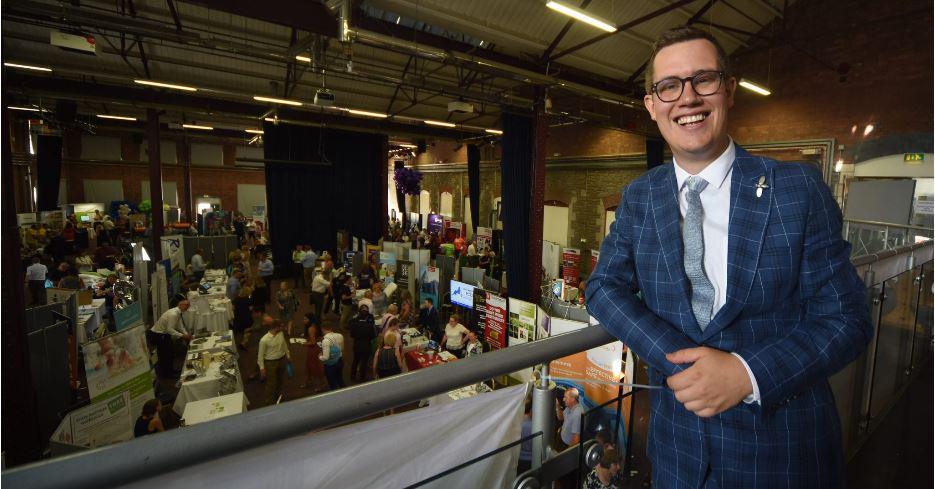 Great British Expos Director Alec Jones-Hall said: "The industry has been hit very hard since March 2020 with Covid-19. The world has changed, and we have had to adapt by putting all of our attention into the virtual world to deliver a world-class virtual exhibition environment, so that our exhibitors can stay connected with SMEs and continue to grow their businesses.
Attending the South West Expo gives SMEs a huge advantage post COVID-19. Business owners will get the opportunity to network with 800+ other SMEs who will be attending the virtual business expo and using it as a platform to make new connections, meet new suppliers, receive inspiration and be motivated to take their business forward in 2021"
The South West Expo will take place online on the 14th December with a virtual exhibition hall, crafted to emulate real-life event spaces. With over 80 exhibitors showcasing their latest products and services. Delegates can engage on the enhanced interactive stands through the video, live chat, and product demonstrations features.
Visitors can book one-to-one time slots for video conferences with delegates, eliminating the interaction you would expect at a real exhibition.
Attending the South West Expo gives small business owners a huge advantage during this pandemic. Join 800 other small business owners who will be learning how to grow their business by hearing from expert speakers, innovative exhibitors and building valuable contacts via our 6 live networking sessions.
What to expect?
Listen to our free keynote / workshop seminars
Money (how to raise finance and funding for your business)
Discover the power of Social Media for Business
Reduce your expenditure and learn about grants you may be eligible for
Hear how successful UK Entrepreneurs grew their businesses
Who is featured at the event?
There are over 11 leading business figures, global entrepreneurs and industry experts that provide essential services to small businesses including:
10.00am – 4.15pm: 1-2-1 Live Networking Session
10.30am / 11.15am: WORKSHOP – Facebook for Business
11am – 11.45am: KEYNOTE – Camilita Nuttall – International Speaker & Business Mentor to Celebrity Entrepreneurs
11.30am – 12.15pm: WORKSHOP – LinkedIn for Business
12.30pm – 1.15pm: KEYNOTE: Jacynth Ivey – Smashing the glass ceiling as the 1st BAME Director of Nursing in NHS
12.45pm – 1.30pm: WORKSHOP – Corpdata Ltd – Marketing to win even during a recession!
1.15pm – 2.00pm: KEYNOTE – Paul Waite – UK CEO of one of the UK's top 100 Firms
2.00pm – 2.30pm: WORKSHOP- Quote4Energy – Money Saving Energy Tips for your business
2.15pm – 2.45pm: KEYNOTE – Dylan Watkins – Wiltshire Award Winning Entrepreneur & BBC Dragons Den Star
2.45pm – 3.30pm: KEYNOTE – Denise O'Leary – The Art of winning Grants & Awards
3.00pm – 3.30pm: WORKSHOP – Centric HR – Understanding The New Kickstart Scheme
3.45pm – 4.30pm: KEYNOTE – Fiona Scott – How to get into the National Press by National Journalist & TV Producer
4.00pm – 4.30pm: WORKSHOP – YouTube for Business
Visit the expo as it REALLY could define your business' future and get you ready for 2021!
Confirm your complimentary ticket via the link below:
The South West Virtual Business Expo (Swindon) Tickets, Wed 16 Dec 2020 at 09:00 | Eventbrite