When the unexpected news of Bill and Melinda Gates' impending divorce broke last week, the share price of Microsoft barely flickered.  The press was surprised, but did it really care?  Aside from a few sensationalist headlines about where their separation might rank in the pantheon of 'expensive' divorces, and a fleeting fascination with the ratio of bathrooms to bedrooms in their Seattle home (I know, reportedly 2.5 to 1), the world moved on.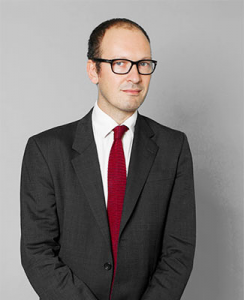 Perhaps the Gates' sober public image helped, as did their carefully choreographed announcement: the couple released identical tweets at the same time announcing their separation. Their statement paid tribute to the successes of their relationship, foremost amongst them being their children.  Interestingly for business owners, the couple have also announced they will continue to work at their foundation together despite the divorce. Are there any lessons business owners could learn from the Gates divorce and how to run a company together despite splitting personally?  A large proportion of UK SMEs are family-owned and involve married couples – and although it might seem incredibly difficult to run a business together after divorce, it's certainly possible.
As a practising divorce barrister for the last 20 years, and co-founder of The Divorce Surgery, I have had an opportunity to assess the high cost of badly-handled divorce up close – both financial and emotional.  The Gates' intention to 'divorce well' is the latest example of a marked trend away from disputes in court, towards a more constructive approach. And this approach can certainly mean that continuing to run a business together remains a possibility. Here are my top tips for joining them:
Forget everything you think you know about Divorce. Divorce has a terrible reputation, yet 42% of UK marriages end that way. Research shows that high-conflict relationship breakdown causes harm to the children and adults involved. The right mindset is crucial: this is a life change. It may not be one you've chosen. But it's happening, so you can't ignore it. Try to think of it as a shared problem, rather than your spouse's fault.
The first person you should call is NOT (usually) a lawyer. You will need legal advice: there are vital decisions to be made concerning your children and your finances. But a divorce is about more than that. Counsellors and divorce coaches can help you become emotionally ready, for a fraction of the cost of a lawyer.  Financial advisers will help you plan your future.  Only rush to legal advice if, for example, you feel your safety is at risk, or if there are serious issues about one partner hiding assets or if there are jurisdictional complexities.
Consider a break-up to begin with. It doesn't seem romantic to plan for a split when going into business together, but careful planning at the outset can certainly save expensive legal headaches further down the line in case running a business together isn't an option. Dependent on the structure of the business, a pre-agreed exit mechanism should be written into a shareholder agreement. Alternatively, if the business is a partnership, a partnership agreement should specifically cover divorce.
Choose the Divorce you want. Divorce may not be your choice, but the way you divorce can be. In my experience, most divorcing couples want to be fair: to themselves, their children and even to each other. Viewing divorce as a 'battle', in which you each pitch your case at its absolute highest in the hope one person blinks first, all but guarantees conflict, expense and delay.
When the time is right, take expert legal advice as to what's fair in your own unique circumstances.  But think carefully about how you get it – the process doesn't need to be adversarial.
 Harry Gates (no relation) is a barrister at 4 Paper Buildings and co-founder of The Divorce Surgery