The proliferation of SaaS (software as a service) products in today's business environment is a double-edged sword. On the one hand, startups have never had such easy access to powerful tools. Users can start with a single seat and scale up as required.
However, the breadth of options available can be overwhelming and understanding how to prioritise spending is a key issue for founders. Is now the time to start investing in new SaaS products? Or are they better off investing that budget elsewhere?
Below Shaun Shirazian, CPO, Pipedrive, outlines the best time for SME businesses to look for and invest in new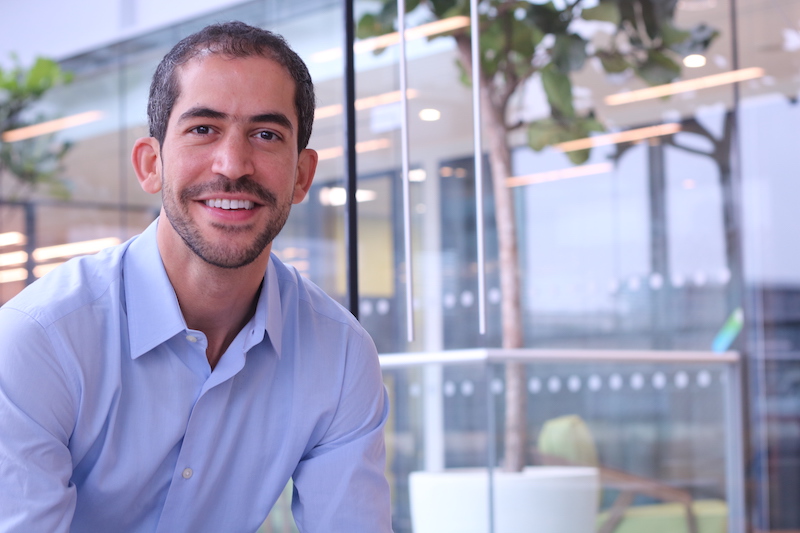 SaaS products and how to overcome four of the biggest business challenges we see today.
When should your startup source new SaaS solutions?
SaaS products can be powerful drivers of business growth, but the wrong tools can easily become a huge drain on cash flow. What starts as a £50 per month subscription can quickly become thousands as you adopt new features and more seats. Add to that the fact that the average organisation uses over 100 SaaS apps, and the need to be highly selective when sourcing new SaaS becomes abundantly clear.
Beyond financial motivations, our State of Sales report 2020–2021 found that salespeople who are happy with the tools and technology they use are 11% more likely to consider themselves successful at sales. They're also 18% more likely to be satisfied in their current role.
Choosing the right tool isn't just important for operational efficiency and keeping your expenditure lean. It's also critical to your employee's perception of success and job satisfaction.
Here's how to know if now is the right time to invest in new SaaS solutions.
1. Automate administrative tasks as they become overwhelming
Automation is the secret to staying lean while scaling. Marketing departments, for example, can reclaim up to 25 hours a week using automation.
Perform a business process audit to understand the scope for automation. For instance, if you're looking at CRMs and sales engagement tools, audit and document each step of your sales process.
Ask questions like:
What activities can be automated if we invest in this SaaS platform?
How much time would that save each week?
What is the monetary value of that time?
If the financial value of the time you'll save exceeds the cost of that new SaaS product, consider making the switch.
Speak to your employees and get a feel for how much time they spend on repetitive tasks. Take stock of these actions and see where you can create new automation workflows.
For example, if someone is spending hours a week following up with sales prospects, look into a tool that can schedule templates ahead of time. Better, automate your communications based on actions that your prospects take.
2. Spreadsheets are fine, but custom solutions are clunky and expensive
It can be tempting to create your own solutions. After all, it allows you to develop systems that fit your existing business processes. Unfortunately, building custom solutions is a slow and expensive process.
SaaS tools offer a plug-and-play solution. Many platforms offer customizable versions of their products, but if you want to get up and running quickly, you can generally opt for an off-the-shelf version.
If you need to move quickly, choose a plug-and-play SaaS platform. Take stock of your requirements and find a product that has the features you need to accelerate growth.
3. Build a cost-effective tech stack
Investing in custom or perpetual license software can be expensive and can eat away at a budget that could be better spent on other business investments like office equipment.
Many SaaS platforms offer the ability to pay on a monthly or quarterly basis, making it easier to maintain a consistent cash burn rate.
Choose subscription software if you have established revenue streams but limited capital expenditure budget, or if you're pre-revenue and need to spread the cost of software investment across your runway.
4. Adopt tools that adapt to remote and hybrid cultures
85% of startups now offer a remote option for workers. Remote-focused SaaS platforms are a necessity. SaaS tools are cloud-based, meaning everyone has access to the same platform and can work with it simultaneously (compared to traditional software products hosted on the individual's computer).
Communication apps like Slack, Zoom and Yac make asynchronous communication practical. Project management solutions like Asana and ClickUp provide a digital workspace where all documentation and work processes can be managed.
Document management platforms like Notion and Slite allow you to create workplace wikis where remote workers can access SOPs (standard operating procedures) and company guidelines.
If you're going to offer a remote option of any sort, SaaS solutions like these will be critical.
Final thoughts
Sourcing new SaaS platforms can be a time-consuming process, but it doesn't have to be a stressful one, as long as you know what to prioritize.
As we're in the midst of new economical challenges, taking stock of your tech stack can help mitigate risk and build operational resilience in the face of inflation.
Before you start weighing up options, determine which of the above considerations are important to you.
Decide on your non-negotiables and your nice-to-haves, so when you do start comparing platforms, you can easily cut out options that aren't viable.