SMEs are focused on moving from survival to growth according to Aviva's annual SME Pulse Survey as they emerge from the pandemic years. But whilst 37% of businesses expected to grow, many (41%) expect to stay the same size in the next 12 months, with 13% expecting their business to reduce in size and 2% expecting to close. More than one in five (22%) want to better prepare for the future by including business resilience in their plans.
Whether your business is stuck in a rut, facing commercial challenges or simply coasting along, reimagining its future is essential for flourishing in the years ahead. Mark Wilson, CEO at Wilson Fletcher, explains how embracing Futurestate design methodology can ensure a business not only exists in the future, but thrives.
What is Futurestate Design?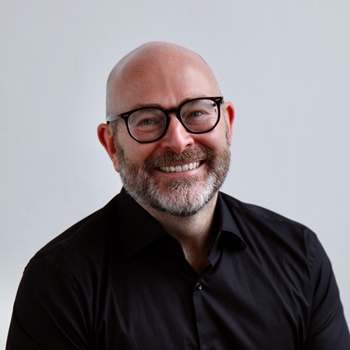 'Futurestate design' is modern approach to business that builds a clear vision of how a company will service customers of the future.
It involves ripping up traditional rule books and creating a future vision and then aligning the people and initiatives to make it happen.
The methodology is based on our experience of working with hundreds of established businesses around the world on transformation programmes and is a proven methodology for helping SMEs future-proof their business.
It is designed for bold leaders willing to embrace a completely different mindset, who focus on creativity and invention and are open-minded and free from current thinking and constraints.
Companies that will benefit most from futurestate design are those that are well established and defending a strong market position, or that suspect future frailty without a clear idea of how to become a strong business in the digital economy.
Equally, companies may use it to reimagine an individual service, rather than their whole organisation, and it can be as valuable for companies performing well as those facing challenges.
Futurestate design frees leaders from thinking about the same old things in the same old way. The key is to ignore the old rules, and use the following simple rules below:
Rule one – Don't look at what the business does now
Not even for a moment. By thinking about the current state of the business, leaders will carry things as they are. They should only look back once they've figured out what shape the future might take. Only then can they figure out the gap between those two states and map out how to get there from today to a successful future.
Rule 2 – Think digital-only
Assume 100% of future customer interactions are digital.  Leaders should ask "how do we do this with zero people".
Start with this assumption, and when people are factored back into the equation, they will be focused on better things – they will be more effective, efficient, and qualitative work – without ugly legacy processes and systems holding them back.
The futurestate experience should support the rapidly growing market of people who are digital by default, with humans there to enrich and enhance.
Rule 3 – Think only about them
Ban any reference to how the business does anything or who they do it for today. Think and talk only about the people it hopes to serve – potential customers – and get into their heads.
Imagine a future customer. This is someone the business doesn't have a relationship with today and can't serve today but would love to in the future.
Imagine they want something that changes how they live their life or do their work. This is harder than it sounds, but it's worth the effort because it forces leaders to think beyond today's market constraints.
Rule 4 – Think without tech constraints…ish
If leaders see someone else using a particular technology, they can assume they can too. This frees them up to think more broadly about what's possible, as technology that's already in live use, however advanced it seems, usually becomes mainstream rapidly. If their futurestate is envisioned on a three-year horizon, by that point the technology they are blown away by today will certainly be easily accessible. Think big, but with common sense too!
Rule 5 – Imagine the business is competing with everyone
The expectations of future customers will be defined by their best experiences of everything else. For instance, when Apple launched their iPhone in 2007 they reset the expectations of a portable device for everyone… and they weren't even a phone company. Almost overnight phone manufacturers were judged by the standards of a business that hadn't previously existed in their space. When designing a business fit for the future, leaders should assume they compete with the world's best, not just the industry's best.
Rule 6 – Think in the 'future normal'
It's easy to be sceptical about behavioural changes.  Saying "that'll never happen. They'll never do that" is a dangerous, current-state mode of thinking.  Today's customer might not do 'that', but who's to say tomorrows won't? Assume that the change has happened and people are already doing 'that', and this will add all sorts of interesting new potential behaviours to design with. The rule is, as with technology, work on the basis that if people are already doing it somewhere, they can use it too.
Rule 7 – Think in alternatives
Don't just think about how to fix something or overcome a current challenge; instead think about what would make the current business or service completely obsolete. Irrelevant is tomorrow's customer. Imagine the future business as the one that put the current company out of business. Leaders will only do this by creating an alternative to today. Not a better vision, but something customers would adopt instead.
When leaders get into this space, they start to uncover all sorts of assumptions that are bound up in the current business. Sweep them away, and they start to think very differently.  Stick to this rule and they will quickly realise how much they need – and want – to step away from where they are today.
Most leaders find it very tricky to step out of today and plan the future, but using futurestate design and sticking with these rules and principles, can encourage them to imagine their business without any limitations.
Author: Mark Wilson, CEO at Wilson Fletcher
About Wilson Fletcher:
Wilson Fletcher is a business innovation consultancy that helps established companies design the strategies, services and experiences needed to succeed in the digital economy. A whole generation of established companies and services need to be reimagined to thrive in the digital economy. Wilson Fletcher provides strategy, design, and insight to make it happen.
Mark Wilson's new book, Futurestate Design – How to step out of the past to create a business fit for the future is available on Amazon.