Exactly one year since launch, Lottie – the UK's leading later living marketplace – are one step closer to their mission of transforming the elderly care sector.
Now valued at £45million and with the backing of American Venture Capital Firm General Catalyst and chief executives from Airbnb, Zoopla and Monzo, Lottie have completed their acquisition of Found – one of the UK's leading CRM and occupancy care home software in a seven-figure transaction (£1.5 million).
Plagued by their own experience of finding care for their family, brothers Chris and Will Donnelly launched Lottie – a care home comparison website that only works with the most vetted care providers in the country – for the sole purpose of supporting care seekers to find the right level of elderly care at a fair price.
After one year in business, the brothers have taken the elderly care market by storm. With over 2000 care homes listed on the site, each home has been vetted by care experts to ensure they're providing the highest level of care – and at a fair and transparent price.
After recently launching retirement living to further meet the demand of a variety of later life options, their mission to drive industry change hasn't stopped there: "There's no denying that the social care sector needs more transparency and technology to keep up with demand", shares Lottie's Co-Founder and Forbes 30 under 30 Chris Donnelly.
An ageing population means a greater need for elderly care – yet Found's research has shown care homes are struggling with the pressure:
68% of all care enquiries aren't responded to by care homes*
64% of digital enquiries weren't responded to within 48 hours
A shocking 92% of enquiries weren't followed up within a 7-day period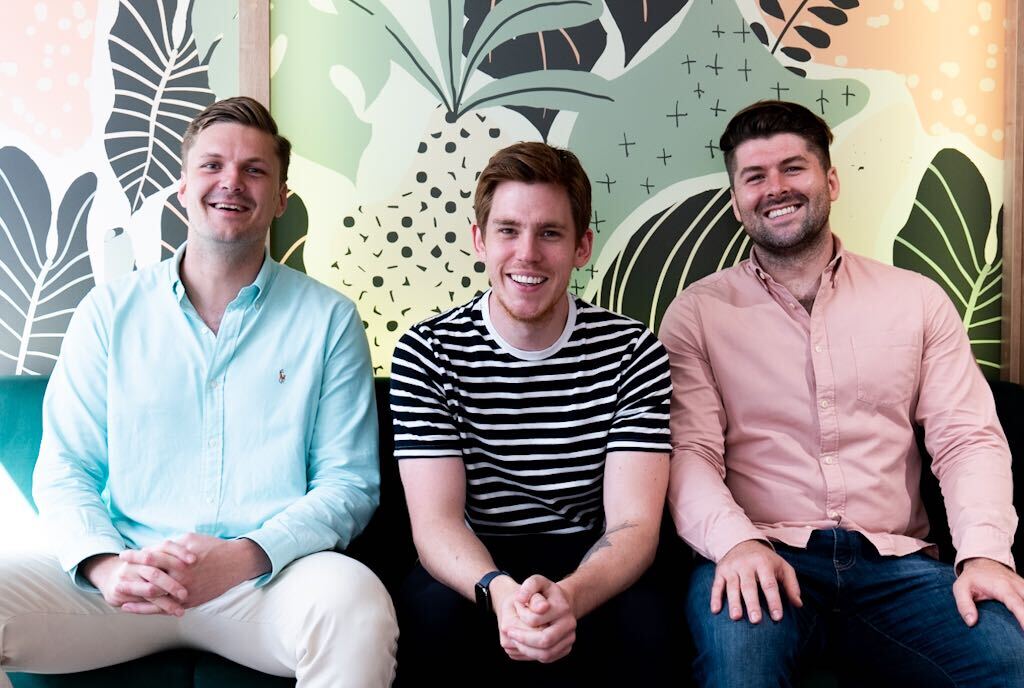 That's where Found comes in: "Care home managers can see live bed availability, respond to any enquiries, and instantly track the amount of completed sales. Using this software across care homes in the UK will undoubtedly improve the compliance, sales, and most importantly the standard of care provided, across the elderly care industry." shares Co-Founder Chris Donnelly.
"The care home sector has been in the spotlight like never before. After a turbulent few years with the pandemic – and recent delays in government social care reform – the later living sector needs continued support.
There are positive signs that the care home industry has recovered from the pandemic and many homes continue to provide the highest level of personal care for all residents.
However, we must place pressure on the Government to ensure the older generations' needs are being always met, as well as offering solutions (like Found) to care homes that will ease the pressures they're facing".
Launched in 2019 by Entrepreneur Dan Morris, Found has already supported hundreds of care home operators in their mission to bring technology into their homes. With over 10,000 new enquiries captured every month, Found partners have converted between 50-70% more of their enquiries.
Found's CRM software will be the driving force of transformation within the sector, according to Chris Donnelly:
"Right now, we're at a turning point for the social care sector. Our need for a diverse selection of residential, nursing and specialist care homes will increase as we get older. Care homes offer a great home-from-home experience for anyone that requires support in later life; and this should only improve, as new technology and health insights emerge".
"Care homes need a modern solution to cater for our ageing population: the right technology will ensure beds are filled, residents are cared for in the best way possible, and care home partners can track their occupancy levels".
Software – like Found – is in demand more than ever before. Our new research has revealed that care home managers are actively seeking CRM solutions over the last 12 months:
150% increase in online searches on Google for 'best care management software'**
86% increase in online searches on Google for 'care home software'
Brothers Chris and Will Donnelly aim to rapidly scale Found over the next few months – hoping to mirror Lottie's success over the last year. Changing the industry – is and always will be – at the heart of both businesses, as they hope to transform the elderly care sector to meet the needs of an ageing population.
Data sources:
 *Internal survey created by Found in 2020. Full data set is available on request.
** Internal analysis created by Lottie via Google Keyword Planner over the last 12 months. Full data set is available on request.