Paralympic gold medallist Kadeena Cox OBE, is to appear at the inaugural MS Brain Health Awards later this month – The international awards, being held virtually on Thursday May 26, will acknowledge and showcase the work of organisations and healthcare professionals who work towards better research, care and understanding of multiple sclerosis, especially in maximizing brain health throughout life to improve outcomes for those living with MS. 
The event has been organized and created by Oxford Health Policy Forum which is a community interest company set up six years ago to bring together medical, academic and policy experts to drive change in health care policy both nationally in the UK and internationally. 
Prof. Gavin Giovannoni, is an eminent neurologist and a member of the judging panel for the awards. He said "The awards will recognize those who are achieving better outcomes for people with MS by diagnosing and treating early and holistically. They will showcase those who  are raising awareness that time matters and working to improve the brain health of people with MS."
 There are five categories overall including innovation and patient advocacy, and the aim is to reward clinics, research bodies and individuals for significant work in the field of MS. 
 "We're so thrilled that these awards will showcase the amazing work that's being carried out as well as the huge impact that policy change can have on MS care," said Dr Emma Georgiou, Executive Director of Oxford Health Policy Forum, which runs the Brain Health: Time Matters in Multiple Sclerosis campaign. 
 "Having Kadeena at the event will help raise awareness of both the work that still needs to be done and how what's been achieved so far is changing the picture globally for those living with MS.  
Oxford Health Policy Forum published a ground breaking report Brain Health: time matters in multiple sclerosis report in 2015 which has led to huge progress in developing global health policy for the treatment and management of MS.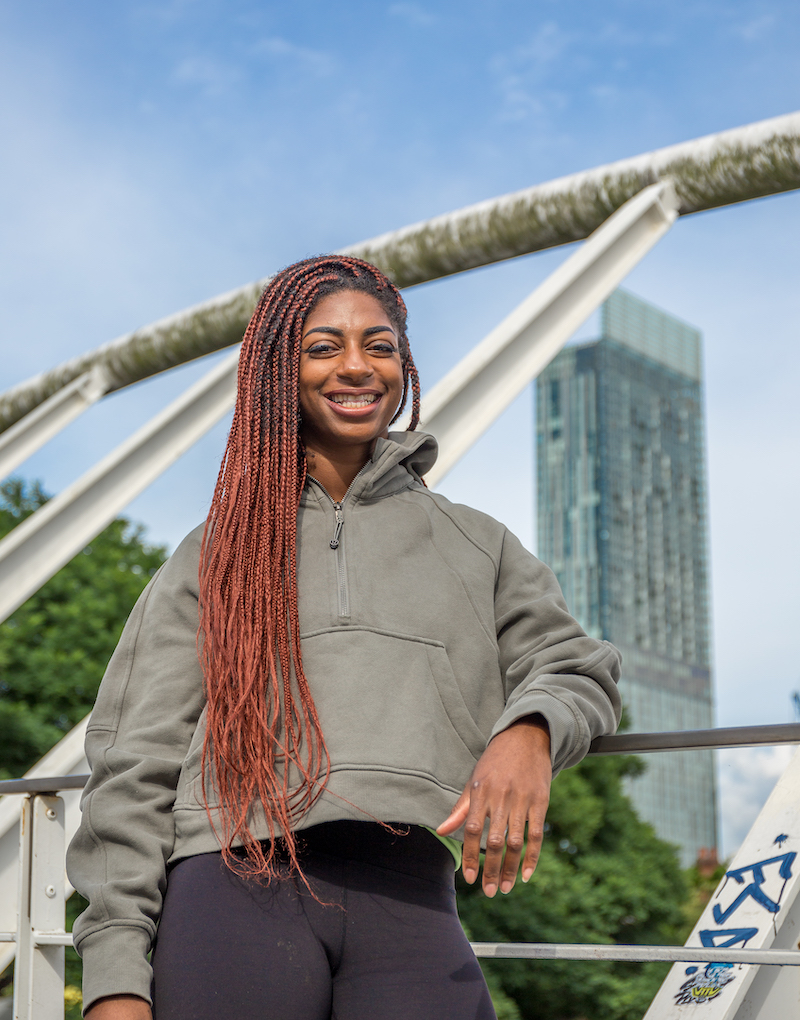 Kadeena Cox, who was flag-bearer at the closing ceremony of the 2016 Paralympic Games in Rio de Janeiro, began her sporting career at the age of 15 and was a highly successful able-bodied sprinter with Olympic dreams before she suffered the symptoms of a stroke at the age of 23. 
After months of recovery, she again experienced the same symptoms, and it was at this point that she was diagnosed with multiple sclerosis. Kadeena went on to compete in the Paralympics and became the first person in 32 years to win gold in two different sports, having taken medals in both athletics and cycling at the event in Rio. 
Kadeena said: "I'm honoured to be asked to be a part of the inaugural MS Brain Health Awards and I'm excited to celebrate the work and achievements of people across the world working hard to help us better understand MS and better support people living with it. 
"This is all about showing that "we rule MS, MS doesn't rule us", a motto that motivates me every day to achieve more on my own journey."
Kadeena will be in conversation with Prof Giovannoni who is an expert in the field of MS research and Chair of the MS Brain Health Initiative. It was he who pioneered the 2015 Brain Health: Time Matters report.
Around 130 people are diagnosed with MS each week in the UK and it's estimated that globally, 2.5 million people are living with the condition in which the body's own immune system destroys nerves in the brain and spinal cord.
Those wishing to attend can register online and can submit questions for Kadeena prior to the event. To find out more and to register please visit https://www.msbrainhealth.org/msbh-awards/registration-for-the-live-ms-brain-health-awards-ceremony/