Paralympic gold medallist Kadeena Cox OBE appeared at the inaugural MS Brain Health Awards recently to raise awareness of the work being carried out globally to improve long-term outcomes for those living with MS and inspire further change.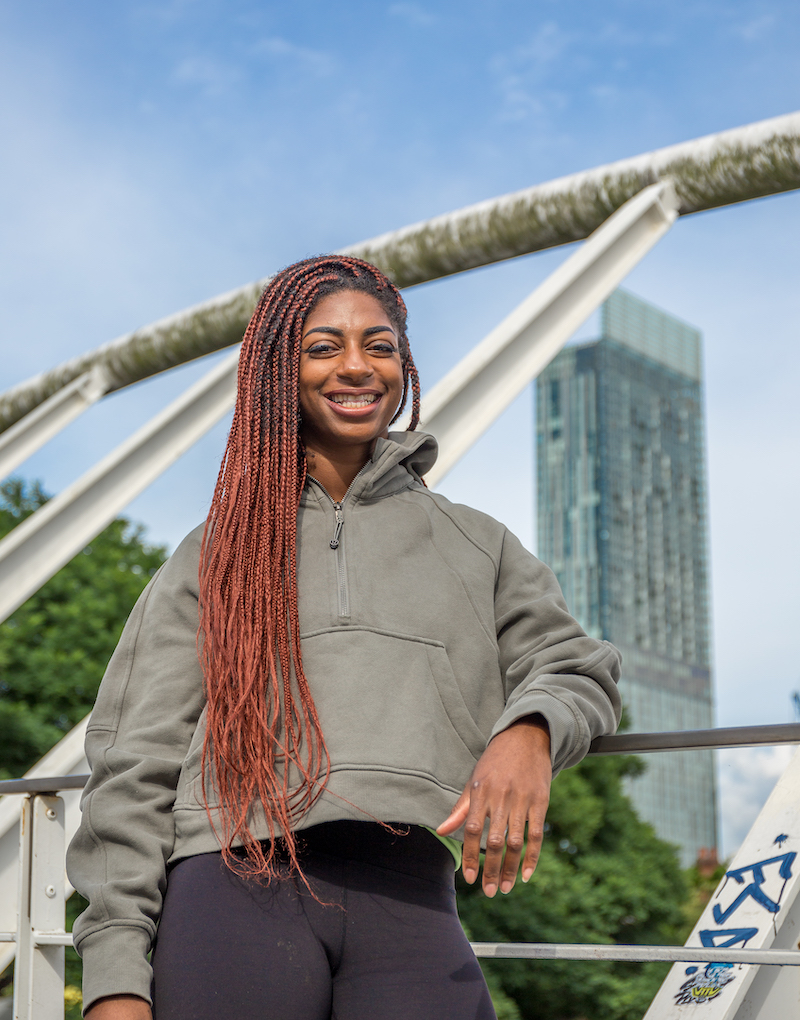 The international awards were held virtually (May 26) and welcomed attendees from all over the world, including healthcare professionals, multiple sclerosis (MS) societies and individuals championing the importance of brain health and timely intervention in managing the condition.  
Five categories of awards acknowledged and showcased excellence: Patient Organization; Patient Advocacy; the Team Award; the Individual Award; and the Innovation Award.  
Winners included the multinational German-based science and technology company, Merck Healthcare KGaA, who took the award for Innovation for the MS in the 21st Century initiative; and Dr Agne Straukiene and Torbay and South Devon NHS Foundation Trust who won the Team Award for their work supporting those newly-diagnosed with multiple sclerosis. 
Other winners were Jodi Haartsen from MS Limited, Australia who won the Individual Award for delivering multiple programmes to promote brain health and patient-centred care.  And Nele Handwerker won the Patient Advocate Award. 
Nele, who runs the website MS-Perspektive and has years of experience in managing the condition after her own diagnosis in 2003, is a prolific author and podcaster on MS and regularly works in an advisory capacity for those newly diagnosed with MS.  
The winner of the Patient Organization Award was MS Australia which has promoted the adoption of MS Brain Health recommendations in Australia and run projects to target barriers to implementation.
The MS Brain Health Awards were organized by community interest company, Oxford Health Policy Forum, which published the groundbreaking 2015 report, Brain Health: Time Matters in Multiple Sclerosis, the recommendations from which have been widely disseminated and continue to have a positive impact on policy change around the world. 
"In many ways, these awards are the natural development of the work we've put in since the Forum's inception six years ago," said Dr Emma Georgiou, Oxford Health Policy Forums, Executive Director
"That the awards have been such a huge success is a wonderful testament to the incredibly high standard of work being carried out globally in improving outcomes for those diagnosed with MS, as well as the enthusiasm and rigour with which the 2015 report's recommendations have been implemented and adopted by organizations and individuals around the world." 
After the award presentations, Paralympian gold-medallist winner Kadeena Cox, was in conversation with host Alastair Greener and answered questions that attendees had submitted online prior to the event. 
"It was an honour to have Kadeena Cox at the awards and to have such an interesting discussion with her about the impact of MS and how much progress is being made globally for those living with MS, as well as the work that still needs to be done," he said. 
Kadeena talked about how she deals with fatigue and how she conserves energy alongside her training and the importance of staying mentally, as well as physically strong as an athlete. She also highlighted the importance of the support from coaches and having a good team around you, and said there is a need for more resources for families and carers of those with MS around the time of diagnosis. 
Kadeena Cox was diagnosed with multiple sclerosis at the age of 23, after suffering what doctors initially thought were symptoms of a stroke. She was a highly successful able-bodied sprinter at the time with Olympic aspirations. After her diagnosis, Kadeena went on to compete in the Paralympics and won gold medals in both cycling and athletics at the Rio Paralympics in 2016.
To register an interest in entering next year's awards please email

 
info@msbrainhealth.org  
for more information.