Companies with at least 250 staff from Bath and the South West are invited to take part in a Large Business Forum at the University of Bath later this month hosted by ESG specialists Action Net Zero, Transform ESG in partnership with County Business Shows.
The event will bring together the bigger business players from the South West who, it's hoped, will go on to collaborate to help the region and the city of Bath combat the climate emergency and move towards net zero.
The Large Business Forum will form a specialist part of the wider Bath & North East Somerset Business Show which takes place at the University of Bath's School of Management across two days later this month.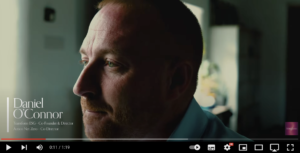 Pamela Barbato, founder of Action Net Zero and non-executive director of Transform ESG, said: "This forum has been created to encourage large businesses and influencers in the region to come together to share best practice, identifying collaborative opportunities and supporting 'Scope 3' decarbonisation – a key challenge for most organisations on their net zero journey."
"Some of the biggest challenges organisations are facing at the moment, whether they are large or small: like attracting and retaining talent; cost saving; and standing out from the competition, can be addressed by adopting ESG principles – this forum will help share that message," said Pamela.
Starting the forum will be an address by Sophie Broadfield, Director of Sustainable Communities of B&NES. There will then be a panel discussion – Creating Carbon Neutral Thriving Communities –  involving representatives from:
*Bath & North East Somerset Council.
*University of Bath
*West of England Combined Authority
*Wessex Water
*Buro Happold (engineering consultants)
*Clarkson Evans Solar 
*Edwards (semi conductor manufacturer) – one of Somerset's largest employers. 
This discussion will be facilitated by professional moderator Alastair Greener, and there will be an early opportunity for guests to ask questions on the day.
Veronica Hannon, co-founder and managing director of  Transform ESG, said: "We believe that change can come from the top down and from the bottom up and this is an opportunity for large companies to engage directly with those authorities looking at the wider picture when it comes to the South West. By bringing them together we hope to kick start a series of actions to show we can lead the way in achieving net zero."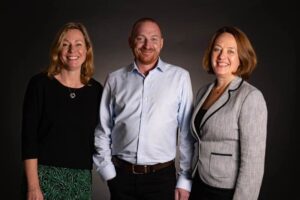 Daniel O'Connor, co-founder and director of Transform ESG said: "This is a phenomenal opportunity for business leaders across the South West to meet, share knowledge, and initiate genuine change that will be felt for generations to come. In the next 15 years, we know that roughly 60% of carbon reduction will need to come from individuals and businesses.
"According to Deloitte, societal and environmental impact, along with a diverse and inclusive culture, are critical issues for the retention of Gen Z and Millennial staff, too — 72% of the world's workforce by 2029. The significance of this event, then, for both the planet and the future of our businesses, simply cannot be overstated. We're proud to be at the forefront of this conversation."
 One of the motivations for this event is the fact that while many people know about the climate emergency and are worried about it, many do not know any of the finer detail and can avoid taking even small actions to be more sustainable. For businesses though the need is urgent with new laws on the horizon which will impose change in future years.
The Large Business Forum takes place between 9am and 1pm on Wednesday June 28 at the University of Bath. Any large company in the South West wishing to take part in this event can do so by registering their interest here large-business-forum@business-shows.co.uk Attendance will then be by invitation only.