David Furby, CEO of Novatech, discusses the hurdles that the IT partner had to overcome to achieve its ambitious environmental goals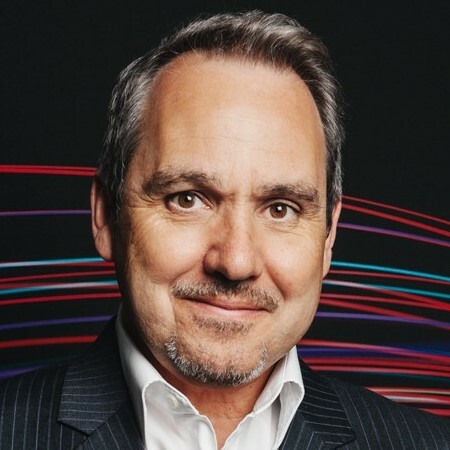 Reducing our carbon emissions and working towards being not only a net zero business, but a net positive one, was an ambitious target that we set ourselves in 2021. Acutely aware of the energy used within the technology sector, Novatech set out on its journey to net positive and, in 2023, we're proud to say that we now generate more energy than we use.
Many may question the impact of an SME going net positive when there are thousands of global conglomerates leaving huge carbon footprints in their wake, but we strongly feel that everyone must be accountable for themselves, and we all need to start somewhere. While I am proud of what we have achieved over the last 12 months, I want to be transparent – it was not without its trials. But I can unequivocally say, it was worth it.
Balancing ambitious timescales
The initial stage of the project was installing solar panels, which we thought would be relatively straightforward. But, for a building of this size, it wasn't a case of installing 10 or 12 panels; we had more than 820 panels to specify, source and install on the 30,000 sq. ft roof to our headquarters in Portsmouth, and within a limited timeframe.
Another key consideration was the age of the roof – we knew it was nearing the end of its life. As a result, we decided to reskin the roof; not only did this help to bring the longevity of the roof in line with the lifespan of any newly installed solar panels, but it gave us the added benefit of an extra 10cm of insulation, for a total of 20cm, contributing to our efforts to become an A+ rated building.
Factoring in the reskinned roof, both into the timescales and the budget, had a major impact on the project. But something else we perhaps had not scrutinised as much as we needed to was third party availability. Many businesses and domestic dwellings were moving to more sustainable energy solutions and as such, installers were in high demand. When you also throw delays caused by the Covid pandemic into the mix, it put additional pressure on us in terms of sourcing the best people for the job, coupled with balancing the ambitious timescales that we were working towards.
Despite this challenge, we were able to source Infinity Energy Services, who provided us with a complete solution. This included the panels which we were able to purchase and store ahead of time. This was fortuitously before solar panel prices went up by 30 per cent.
The next phase of the project was the replacement of our gas boiler with an electrical energy storage unit that would be powered by the solar energy we generated. We have also started the process of installing air source heat pumps to replace our gas warehouse heaters too, which will minimise our impact on the environment even further. These systems require electricity to function, but thanks to the thorough carbon reduction plan which we outlined well before these endeavours, we had factored this in when specifying our solar panel capacity.
Tensions high
 There are other complexities that we did not fully comprehend when we started out too. We needed to ensure we completed the necessary paperwork for the Distribution Network Operator (DNO) and to ensure that the grid was able to manage the surplus energy we would generate. Additionally, we went from a building consuming 50kw to one exporting over 300kw, so all internal power supply panels needed upgrading.
In August 2022, the day came to switch off power and upgrade the building's main electrical switchgear to then connect the solar system. The day was fraught with tension for all of us. If there was a problem with the system that resulted in increased 'downtime,' we would take a significant financial hit, as our workforce would be unable to access our warehouse to fulfil our customers' orders; a real worry as an SME with a reputation to maintain and Service Level Agreements to hit.
That day was truly nail-biting but the relief that everything had gone to plan when the switchover went without a hitch was palpable.
Not resting on our laurels though, we moved onto the next phase of our net positive journey. This involved removing all the gas-powered heating devices such as our warehouse air heaters, and also our hot water system, replacing them with highly efficient electrically powered alternatives. For the warehouse heating we have chosen air source heat pumps which are in the process of being installed and for hot water we installed a compact thermal storage unit from Sunamp.
Be selective with your choice of partners
My advice to any business, big or small, setting out on its journey to net zero is: read. Read all the information you can get your hands on. This helps to get an idea of what you think will be the best fit for your business, but also enables you to ask third parties the most appropriate questions at the information-gathering stage. It is important to select a business who can understand your vision, but can also provide invaluable advice based on their experience.
Embrace the challenge to reap the reward
Over the course of the past three months, Novatech has generated, and returned to the grid 73,117 KWh – the equivalent of powering approximately 25 homes for a whole year. Furthermore, as a business, we have noted a marked reduction in electricity usage, with a cumulative decrease of 94,229 KWh over the course of the past nine months. Thanks to the amount of energy we are now exporting back to the grid, with us importing vs exporting energy at a rate of 1 to 5, we expect to make back the costs of installing the solar panels in under six years.
Our energy credentials also help us when it comes to tendering for new business. Having demonstrated our commitment to sustainability gives us an advantage when it comes to both private and public sector projects.
I would encourage anyone considering embracing sustainable energy solutions for their business to grasp it with both hands and take the plunge. But in doing so, listen and learn from other people's experiences and you will reap the rewards.