Filippo Gramigna CEO at Audiencerate looks at the challenges Digital transformation holds for SME's and the benefits of  CDPs.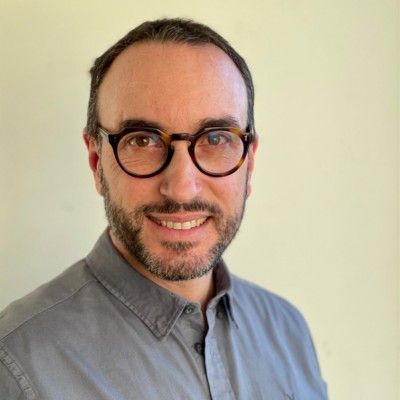 There is a reason why the European Commission considers SMEs "the backbone of Europe's economy". Accounting for half of GDP and employing over 100 million people across the continent, SMEs do not only form a large part of Europe's economic foundation, they are also integral to sociocultural functioning of European structures. Furthermore, local and regional businesses drive technological innovation, as they did in response to the COVID-19 crisis, and the digital advertising they rely on facilitates one of Europe's core values: free media. In other words, the targeted ads that connect companies with their audiences are also woven into the ways and customs of its people, the fabric of society. Despite this, the way enterprises communicate and operate face challenges on multiple fronts. A proposed blanket ban on targeted ads, shifting attitudes around privacy, and competition from multinationals superior budgets and access to first-party data are forcing SMEs to adapt and innovate, lest they be left behind.
Digitisation, culture and growth
Ecommerce may have already been well underway, but COVID-19 was the catalyst that pushed marketers towards a "digital first" approach. No matter the age group, users turned to the internet to make their purchases, with 73% shopping online in 2020. The EU saw an overall increase of 6%, which translated into an export boom for cultural goods across borders for countries such as Italy. But the shift in consumer behaviour also positively shaped the economies of other EU countries, such as Germany and France, where 73% and registrations soared.
The advantages of targeted advertising are clear: it reduces costs, grows audiences, and matches customers with their desired products. Indeed, 70% of UK SMEs consider communication with their clients and consumers a key priority, and yet 40% have not adopted paid advertising or personalised strategies. Even those that have, do not, on average, exceed 1.3 digital channels. And where SMEs first swarmed to improve their digital technologies, this initial interest is predicted to slow amongst lingering uncertainties and financial instability. The core obstacles make sense. Companies are reticent to spend money, do not have the necessary technical understanding and knowledge to introduce change themselves, and fail to recognise the relevancy of digital solutions.
Data challenges, data solutions
However, if global industry giants such as Google, Amazon and Netflix have taught us anything, it is how the power of data can bring about transnational success. It is also these companies that currently have the best advantage when it comes to the retirement of third-party cookies. With the technological resources to manage consumer data, as well as access to rich, first-party insights, the rest of the marketing industry has dire need of an alternative.
Customer Data Platforms (CDPs) are one such alternative. The software has emerged as a new way to collate customer data, building comprehensive user profiles by pulling information from a multitude of on- and offline platforms. Where before separate silos only delivered a fractured picture of consumers, CDPs create rich, insightful analysis that help companies communicate across multiple channels and build loyal customer bases. Furthermore, industry-approved identifier systems mean this intelligence does not come at the cost of confidentiality, offering real-time consent management for transparent privacy reporting.
Investment in CDPs is growing rapidly: the year from 2019 to 2020 saw the industry grow by 30%. The tool possesses the versatility and flexibility that adapts to business needs, be it customer segmentation (based on behaviour and acquisition), personalisation, execution layers, or identity resolution. Available as both Cloud-based and on-premisessystems, CDPs do not only help model and deliver omnichannel campaigns through integrated platforms, they also provide ROAS tracking and measuring capabilities that ensure continuous optimisation and improvement. Aggregating data from across campaign impressions, browsing activity, anonymised PII (Personally identifiable Information, which tends to be linked to email addresses or phone numbers) and media engagement (video views, clicks), this interconnected ecosystem refines insights as it grows in complexity.
Investment over cost
In short, CDPs connect all the disparate signals one person emits, effectively enriching existing data while simultaneously generating new observations. All the while, CDPs also provide a means to manage this information, which in an era of incredible data growth — an estimated tenfold increase across nearly as many years from 2016 to 2025 — this the kind of technology SMEs need to keep up with the big players. Customers have come to expect bespoke communications from companies, ranging from personalised products and relevant recommendations on goods and services, to entertaining and value-laden advertisements that are platform-specific. While digital transformation does require spending, publishers need to think of this money as an investment that will help them stand out in a saturated market. To go beyond surviving and cross over towards thriving in a data-driven driven economy, businesses need to meet technological challenges head-on.
SMEs — a whopping 99% of Europe's businesses—have been through a lot in the last couple of years. A large majority of 70% from across Europe and the UK suffered losses. Yet at the same time, many of them rose to the challenge, adapting to the shifting landscape rumbled by COVID-19 and a tightening regulatory environment. Their importance cannot be highlighted enough, both when it comes to maintaining what is and building what is to come. Surviving in the global economy requires digital resilience and an ability to advertise across the world. From artisanal produce to travel destinations, personalised targeting is the path to secure revenue while supporting Europe's media ecology. Now that CDPs have evolved as a solution, all that remains is for the rest of the industry — publishers, agencies and brands — to catch up and adopt them.
Article by Filippo Gramigna CEO at Audiencerate