Are you waiting for a bulletproof plan to start a business? Don't.
Contrary to conventional wisdom, building a business doesn't start when you create a formalised business plan. For me, that is an outdated and unrealistic idea. It means knowing exactly what you want from the start and what steps you need to take, and in what order.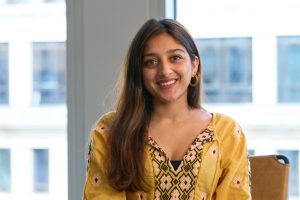 Instead of structure and direction, a perfect business plan can become an unshakeable script that becomes a restriction before you even start and even make you fail quicker. Why? Because you are not giving yourself room to make mistakes, fail and try again, adapt, and move to the next challenge.
If the Covid-19 pandemic has taught us something is that things can change – fast – and we have to learn to adapt just as quickly. But, unfortunately, a bulletproof business plan won't mean a lack of setbacks and disruptions. So, if you don't need an elaborate, foolproof business plan to start, what does it take?
I attended business school but didn't know the first thing about starting or running a business. It wasn't until I had to face the challenges of starting my own business that I truly understood what it takes. Getting yourself out there, taking a chance on yourself, and adapting is what will propel you and your business forward. This is one of the hardest parts of launching a business: letting go of your own reservations and take that risk.
As an entrepreneur, and after interviewing other founders, I realised a few things. First,  you don't even have to have everything figured out. Most of the stories of Unprepared to Entrepreneur are about people that started their journey by identifying a clear problem and formed an idea on how to solve it. They had a grey area – a term I use to describe a situation that makes you dissatisfied or frustrated – and wanted to do something about it.
Second, identifying your entrepreneurial style. Not every business has to be the new Netflix or Uber. There are different types of entrepreneurs. Knowing which one you are is key to keeping your business constantly evolving and innovative. Otherwise, you can lose your passion, drive and style because you don't have a sense of identity, mission, values and principles that motivate your actions.
Finally, hard work, determination and, most importantly, embracing failure are essential to building a business and brand. However, in the media, we tend to see stories of wealthy and privileged founders, about the glamour of being an entrepreneur and being your own boss, big wins and successes and inaccessible quotes about the six-figure dream.
But, in most entrepreneurial stories, those of people from underprivileged backgrounds starting a business with little money or launching their side hustle into something life-changing, the truth is different. These stories talk about many attempts and failures along the way to becoming the business they are today. Personally, I love failure. It is merely a temporary disruptor that forces you to find a new path to achieve your goal. Failing will allow yourself and your business to evolve.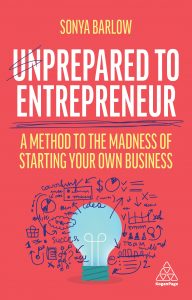 So what is the learning from this? It isn't the bulletproof business plan that made an idea successful. It takes failing and facing rejection, learning and adapting, changing tactics, and not giving up to overcome the challenges of entrepreneurship.
Becoming an entrepreneur sometimes isn't something you plan, but it is life-changing.  You just have to be open to taking a risk on an idea and yourself. Because not pursuing it will be worse than trying and failing.  So, ditch the business plan and just start!
Sonya Barlow is an award-winning entrepreneur, founder & CEO of Like Minded Females Network, and author of Unprepared to Entrepreneur – A Method to the Madness of Starting Your Own Business (Kogan Page) priced £14.99.