Is the cost of living crisis the final straw for free returns? With retailers under ever greater cost pressures, even nominal returns fees will not safeguard margins. But, while retailers may fear disenfranchising customers by increasing returns costs, many consumers are increasingly looking for sustainable products and businesses that embrace the circular economy. To combat this, retailers can combine highly efficient fulfilment and returns processes with effective ethical positioning to radically reduce costs, while also boosting customer perception, argues James Hyde, Chief Product Officer & Founder, James and James Fulfilment.
 Escalating Problem
As retailers prepare for the golden quarter, the cost of returns is taking centre stage. Last year's Christmas period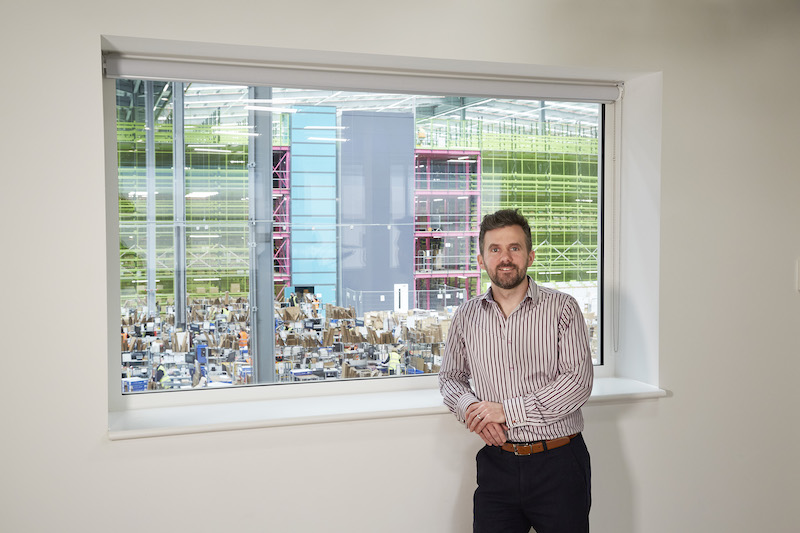 saw record levels of returns and, with the cost of living crisis, 2022 could be even worse. Customers are becoming more considered in their purchasing decisions – and that could lead to greater number of returns, especially within fashion.
One likely trend is that  customers may not immediately reduce order value, but then opt to keep fewer items.  Certainly 'wardrobing' – the act of buying a product, using it and then returning it as 'unused' to attain a full refund – is on the rise.
Many will also be actively seeking out better deals; while those making impulse purchases will be more likely to have a change of heart – especially if there is any delay in delivery.
The customer is, of course, not always to blame. Sometimes the wrong product is delivered. The item is perhaps not as advertised, damaged on arrival or turned up too late – all of which are valid reasons for return. Occasionally the customer will have had a bad experience with the company after making the order. These problems are all within the gift of the retailer to change – and should be a priority.
Outsourced fulfilment that leverages a single, integrated order management system (OMS), Warehouse Management System (WMS) and courier management system (CMS) can optimise operations and reduce returns. Picking and packing should be 99.9% accurate. Same day dispatch should be a given, alongside carefully managed and tracked delivery services. Ensuring every aspect of the fulfilment process is optimised and accurate will eradicate any 'retailer blame' reasons for returns, allowing the focus to shift towards changing customer behaviour.
 Cracking Down
Certainly, retailers are toughening up. After decades of free returns, the tide is turning with major retailers (Boohoo, Next, Uniqlo, and Zara to name a few) removing free returns this year. While the headlines focus on the need to reduce the "try-on hauls" seen on YouTube and TikTok, data is also key to both understanding trends and highlighting problem customers. Amazon and John Lewis both banned the same customer in August, after repeated returns and complaints.
Fast, accurate fulfilment data is fundamental to highlighting problems within the retailer's products and/ or processes. Repeated returns of the same product due to small sizing, for example, can be addressed by changing the product description and adding advice to size up. Electrical items that repeatedly break are a huge financial and reputational drain and should be quickly withdrawn from sale to minimise loss.
Information is also key to addressing the inventory problems created by returns – many of which arrive weeks later, potentially damaged.  It takes time and money to get these products back into stock and ready to sell. Without live, up to the second inventory levels fed directly to the webstore, retailers will be left with unsold items – and potentially miss the key Black Friday and Christmas trading periods.  Retailers also need to better understand the true cost of returns to the business to better assess the margin on products and support merchandising decisions. Identifying if products from certain manufacturers or suppliers are more likely to be returned than others, for example, is key to safeguarding margin in the future.
Reframing Perception
Improving eCommerce processes will have an impact on the number of returns experienced. But retailers can also change their messaging and highlight the importance of sustainable purchasing behaviour. Returns are hugely environmentally damaging. In addition to increased shipping and transport, sorting and refolding are labour intensive. Plastic poly bags cannot be reused, and damaged items occasionally end up in landfill.
Levying a small return fee, alongside more cost-conscious customers, could have significant environmental benefit, while reinforcing consumers' perception of the retailer. Furthermore, according to Deloitte, circularity  and customer attitudes towards sustainability are becoming ever more important to driving customer engagement before, during and at the end of product life.
Consumer behaviour can change: the introduction of the five pence charge in 2015 for plastic bags reduced usage by 85% in one year, and the number of bags purchased has continued to drop. Retailers can share the sustainability issues with customers. The way returns policies are considered, presented and delivered will increasingly inform customer perception of a retailer. Done well, an effective, efficient and well-communicated returns model will both reduce costs and boost reputation.