Michelle Huff, Chief Marketing Officer at UserTesting, explores the impact of volatile market conditions, especially in the UK, on customer brand loyalties. In a time when every penny counts, she highlights how Brits are making more considered choices and how customer expectations have reached new heights.
Brands are no longer judged solely against their direct competitors; interactions from brands across any sector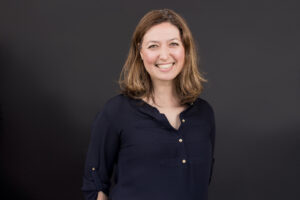 can set the standard. Therefore, it's vital that companies look beyond their doorstep and are ready to adapt to evolving customer expectations and deliver an exceptional customer experience.
Improving customer experience
One of the key best practices for brands looking to improve CX is adopting a culture of customer empathy. It might sound obvious, but many businesses struggle to understand their customers' needs because they haven't truly experienced it from their unique point of view.
I've seen brands get this wrong so many times–assuming what the customer wants but completely missing the mark. The best method of retaining customers is to directly hear from them–their pains, frustrations and needs –, observe their behaviours, and then implement solutions for it.
So how can brands get into the habit of practising customer empathy to increase customer loyalty? Let's take a look at an example from the banking sector showcasing what customer empathy looks like for SMEs.
Exemplary empathy
The financial services arm of a nationally recognised supermarket chain wanted to increase customer loyalty and trust by meeting–or exceeding–their expectations. This brand has a strong, long standing reputation for delivering value for customers, and it wanted to continue to build on this by offering a better everyday banking experience.
To do this, it needed to understand what customers really wanted from their banking experience. The bank implemented a robust direct customer feedback programme throughout the design and development process, to unlock qualitative insights and build the team's customer intuition.
The bank started with human insight-gathering sessions where individuals were remotely interviewed on their feelings about money. Rather than quantitative number-based surveys, which reveal the general sentiment of a larger group of people, this qualitative approach helped them understand the "why" behind customers' attitudes, to build a deeper and more emotional picture of respondents' attitudes to–and relationship with–personal finances. This can help SMEs keep customer empathy at the heart of the development process, particularly during economic downturns.
A human-centred design process also helps pinpoint opportunities for innovation, and potential pain points for customers. Experience research and insights allow businesses to understand the subtleties behind customer behaviour, empowering everyone in an organisation to be able to experience first-hand what their customers experience.
Quality over quantity
By focusing on smaller, focus group-style testing, the bank could find out how customers wanted to be spoken to regarding their finances, and why, which unlocked more meaningful insights. Repeated rounds of testing allowed the bank to finance customer communications down to the smallest detail, to ensure communication is both tactful and impactful. It uncovered insights about the precise language to use, for example avoiding terms like"persistent debt," and also fine-tuning which contact options to choose for communications.
For example, the bank learned that customers who are struggling financially are more likely to be uncomfortabletalking about their finances. While communication is necessary in some circumstances, such as when customersare coming to the end of a 0% interest rate on a credit card, it stirs up a range of complicated emotions that often cause customers to disengage. Therefore, customer empathy can help SMEs be sensitive to customers' feelingswhen communicating important information to them at key touchpoints. This will have ongoing benefits, especiallyin challenging market conditions.
Building trust with human insights
It's not just customer communication that benefits from human insight and testing. Complex financial processes, in this case making an insurance claim, are also open to innovation.
Insurance claims can often be the moment of truth and an opportunity for financial institutions to deliver on thepromise of its products and services. By leveraging human insight, the bank could understand customers'worries about not being believed and their anxieties around providing detailed and accurate incident reports.
Previously, customers called to make a claim, where they spoke to a member of staff, who could offerempathetic customer support and reassurance. As digital transformation and automation evolves, it's crucial forbusinesses to introduce value-added touch points to replicate this level of customer experience as a means to buildgreater trust and offer reassurance and support in emotional moments.
This empathetic approach really comes into its own when discussing serious or emotional incidents with customers. For example, some car insurance claims involve serious injuries. Delivering the proper tone of voiceis crucial–the brand needs to show it is there to support customers and communicate in a way that meets theirneeds when they are feeling vulnerable.
In this case, some of the bank's customer relations team felt it was insensitive and impersonal to digitally communicate about injuries and fatalities. Through experience research, they could gather evidence on the bestmethod to communicate with customers who had been through this process, allowing the team to connect with genuine human empathy rather than merely guessing.
During telephone claims, it sometimes took customers 15 minutes to explain exactly where an accident happenedand staff often had to refer to Google Maps and various landmarks to help pinpoint the location. The bank decided to incorporate these additional resources into its online claims process, giving customers more confidence and easing their anxieties during the process.
The bank also tested and refined the online triage questionnaire, breaking it down into more manageable chunks of information. This approach helped customers navigate this complex process more easily and independently, further boosting their confidence.
This particular case shows there is a need and opportunity for empathetic, compassionate digital interactions that allow customers to discuss difficult topics without needing to always speak to customer service staff. Incorporating human insight into the discovery and development process ensures brands cultivate a culture of customer empathy from concept to execution.