Author: Daniel Fletcher, an associate solicitor specialising in intellectual property at Forbes Solicitors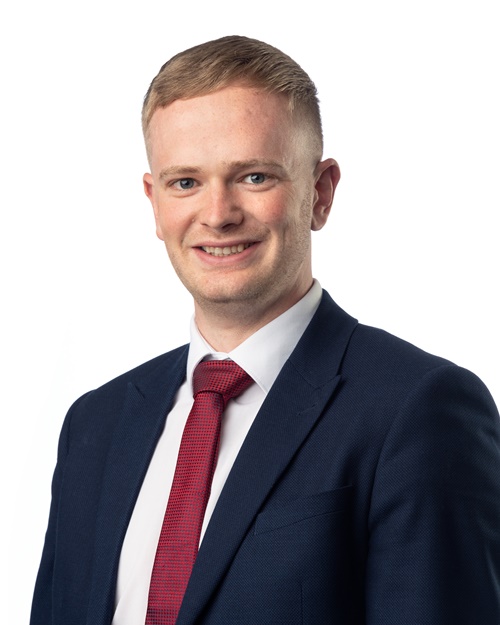 Intellectual property – it might not sound like the most exciting part of setting up and running a business, but it's arguably one of the most important things to be considered and, wherever possible, protected in order to ensure the long-term success of a company. This is especially the case in increasingly competitive and squeezed markets.
SMEs must be aware of the many and complex issues surrounding intellectual property – better known as IP – and be prepared to act to protect their business' interests. An ounce of prevention is better than a pound of cure, or so the saying goes!
There are some key considerations that SME founders and managers should take into account at the beginning of their venture in order to proactively protect their IP, and several common pitfalls they should avoid in order properly safeguard the IP they've worked so hard to create.
An overview of IP
 IP can be relevant for anything from protecting your brand via trade marks, to protecting an inventive step associated with your offerings via a patent. SMEs need to consider IP for two key reasons:
to ensure that their venture is not inadvertently infringing on a third party's IP rights, and
to ensure that any IP that arises in connection with that venture is properly protected, whether via applications for registration or otherwise in contractual documentation.
Taking preventative steps as soon as possible can help minimise the risk of costly, lengthy and time-consuming legal battles further down the line.
Common mistakes companies make that constitute IP infringements
Starting at the beginning, one of the most common errors businesses make is not knowing what IP truly is and how different IP rights interact with one another. There are four areas of IP:
Trademarks: trademarks protect the brand, including the name of that brand and the way that brand is represented. There is nothing to stop businesses trading on an unregistered basis, but it is then much more difficult to protect against third-party infringement.
Designs: designs protect the appearance of your products, including the lines, contours, colours, shape, texture or material. Unregistered design rights can arise automatically, but registration should always be considered.
Copyright: copyright is dealt with in different ways across different countries. In the UK, copyright arises automatically on creation of original works, and there is no registration process. At its most basic, it covers original literary and artistic works, but it also extends to musical and dramatic works, sound recordings, films or broadcasts, and typographical arrangements. Copyright is arguably the broadest form of IP right, as given what it can cover it overlaps with the other forms of IP right.
Patents: patents broadly protect inventions. Having a patent affords the inventor of a product or process the right to prevent others from making and selling the same invention without permission. A patent must be registered in order to obtain protection. In the UK, it is a legal requirement for the patent to be new (it is very important that the subject matter of the patent has not been disclosed to the public previously), involve an inventive step, and be capable of industrial application. If there is a novel element to your offering, it is always worth considering whether a patent can be obtained.
It is fundamentally important that SME founders are aware of the different IP rights, what they can cover, and how they can be best protected.
Common infringements
Brand ideation and rebranding are common areas where businesses inadvertently infringe third-party IP. This often stems from a lack of due diligence like not undertaking thorough competitor research before a rebrand takes place. The most common example here is where a business unintentionally creates  a brand that has a similar look and feel to an existing brand, or they adopt a similar trading or product name.
Issues also commonly arise in relation to patents. Businesses have a legal obligation to register patents under the Patents Act 1977. A patent must be novel at the time of submission, so when businesses are involved in discussions with manufacturers, designers or investors, there is the high risk that potentially patentable information enters the public domain and is no longer protectable. Non-Disclosure Agreements (NDAs) are highly advised in this type of scenario, to provide a degree of legal protection.
Other common errors concern the ownership of the IP. This is particularly relevant to start up and scale up businesses, where we commonly find that IP is registered personally by the founder and not on behalf of their limited company. It isn't as simple as transferring the relevant IP between the parties to rectify this, so setting it up correctly initially is important.
Ownership of IP is also a very important consideration where third parties are appointed to develop aspects of the business, with a common example being application software. Developers commonly include standard clauses in their terms and conditions that only grant their customer a licence in relation to any developed IP. You should be very cautious when accepting any supplier terms and conditions, as they will often be very one-sided from an IP perspective.
Mistakes can happen – but why?
The majority of IP errors occur either through omission or good old-fashioned unawareness. That's why all businesses – whether or not they believe they have actual or potential IP rights – should seek professional advice as soon as possible as to what they can and cannot legally protect. SMEs rarely have internal legal teams and often find that the management team is required to be flexible in function to enable growth – this can create a situation where no single person or team takes ownership of IP.
Many businesses are unaware of the different forms of IP and can inadvertently infringe third-party IP. Although they may know to make internet searches for relevant existing rights (such as brand names and registered trade marks), they are unlikely to know how to conduct thorough due diligence via relevant registers to completely ensure they are not infringing on any existing rights. In an increasingly competitive market, founders ought to be of the mindset that 'if you think it is a good idea, somebody has probably already thought of it or something similar'. Acting with this in mind, and seeking professional advice where appropriate, mitigates the risks of mistakes taking place.
The best foot forwards
Taking legal advice on the things that matter is one of the most important parts of a business' development. Ideally, prior to launch, businesses will take advice on the different ways in which their brand may be protected, i.e., registering their name as a trade mark, registering the shape of their products as a design, or registering inventions as a patent. There is no time like the present – so if a business hasn't done this yet, it's time to move it up the list of priorities. IP will almost certainly be high on the list of priorities for any prospective investor or purchaser in the future.
We all know that SMEs have had a tumultuous few years contending with the impacts of the pandemic, Brexit, inflation and various political and international pressures. Against this backdrop, companies will often innovate and strive harder to move businesses forward in an attempt to survive or thrive. With this in mind, it is more important than ever for companies to double-check their IP standing to ensure they don't accidentally create any unwanted issues – the last thing ambitious SMEs need is an IP challenge that stagnates growth.
About Forbes Solicitors:
Forbes Solicitors is an award-winning law firm, with 10 offices across England that looks after the interests of clients nationwide.
The firm has 57 partners and an overall headcount of nearly 400, advising on a wide range of commercial and personal matters. Forbes specialises in supporting SMEs, providing legal expertise in practice areas including litigation, commercial, corporate legal services, employment, insurance, commercial property and individual services.
Forbes holds the ISO9001 Quality Certification and in its recent assessment it was described as "exceptional". The firm is ranked as a Legal 500 Top Tier Firm and a Chambers and Partners Leading Firm, receiving 70 nominations in the latest editions. Furthermore, a number of its partners are included in the elite "Leading Individuals" list, the "Next Generation Lawyers" list, and 41 of Forbes' solicitors are listed as recommended lawyers. Forbes is also a member of LawPact® – the international association of independent business law firms – which supports the expansion of its national and global reach.