Think hybrid working is a benefit?  Our data shows employees expect it and will leave if they don't get it…
As we finally begin the slow return to the office, there's one burning issue taking up centre stage of boardrooms up and down the country: how do we make so-called hybrid working a success?
Now the forced experiment of remote working is over, businesses everywhere are faced with a decision.  Do we ask our people to return to the office full-time?  Do we abandon the office altogether?  Or do we try to find some sort of middle ground?  And what will all of this mean for our output?
These decisions don't seem to be easy, and there's little consensus, even amongst some of the world's largest employers. That's why on the one hand you have Goldman Sachs calling remote working an "aberration", and pointing out the value of being in an office from the perspective of personal development (BBC), whilst the other of the spectrum Deloitte are declaring remote working to be such a success that their teams can have complete flexibility over where and when they work forever. (The Guardian)
This at the same time, Apple's staff are apparently accusing upper management of "actively ignoring them" when it comes to its plan for hybrid working, (Forbes) whilst Google are apparently planning to reduce the pay of some of their people who "opt" for remote working (BBC).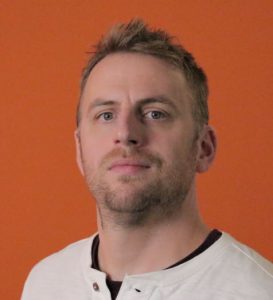 So what is it then? You must come back to the office, you should come into the office for some of the time, do what you like, or work remotely if you want, but we'll pay you less?  With such big disparity in approaches out there, it's no wonder that many of us are left scratching our heads at what we should do.
Here at Advanced we commissioned a study to help cut through some of the noise and suggest the right solution, by asking the people who matter: your people. We asked 1,000 former office workers who were forced to work remotely during the pandemic about their experience, expectations and hopes for the future.  What we found was pretty stark, even if it did leave more questions.
Demand for hybrid working is clear
Only 6% of workers want to go back to the office full-time. Our research shows a clear demand for continuation of hybrid working, with the overwhelming majority of people surveyed stating a desire for at least 10% of their week to be remote.  This should send a really clear message to those businesses who are thinking of setting expectations for full-time office working –that it is likely to be deeply unpopular
46% of workers are thinking of moving jobs. The second thing our study has shown is the risk of getting hybrid policy wrong. We found that a whopping 46% of people are thinking of switching jobs! Over the last 18 months many people who may have wanted to move jobs have put plans on hold for fear of an unstable job market. But – in what is now being dubbed the Great Resignation – as we move further out of the pandemic, many people are feeling confident enough to start actively seeking new employment.
So now really isn't the time to be making yourself unpopular if you want to retain key staff, think carefully before hitting send on that new policy, or proposing pay cuts for remote employees.
Everybody wants something different. The third key finding our study has highlighted is just how diverse the demand for hybrid working is. In our study, over 50% of respondents said they wanted to spend no more than half the week in the office, 20% were happy to spend between 60% and 80% of their time in the office, whilst nearly a quarter (24%) wanted to spend between 80% and 90% at home.
This represents a real challenge for leaders and HR professionals who are tackling the hybrid working challenge from the perspective of policy. Just how do you established a set of expectations which everyone in the organisation will be excited by, and which manage to balance engagement with output?
The optimum solution is in how you approach performance. So what do we think is the optimum solution here?  Well, given that now is not the time to be unpopular, we think the best approach is to stop worrying about trying to create policies on time and location at all, and instead shine a light on how you think about performance and accountability.
Imagine this simple approach: rather than asking staff to come into the office, for example, every Monday and Thursday, or a minimum of 3 days a week, ask them instead to own their own decisions about where and when they should be.  Ask them specifically to think about the output they are trying to drive, and to consider where is the best location, and when is the best time, for them to achieve those outcomes.
Take the example of onboarding a new employee.  We all know we can do this remotely, but many of us may argue that we can do it better in person.  Ask your managers and team to consider how best to accomplish this task, and judge them on how successful.  Moving to a task-based model of hybrid work, rather than a time-based one, enables you to do something popular, but with a focus on business output.
To achieve this Holy Grail you'll need to look less at policy and more at process. How good is your organisation at goal setting, feedback and performance management? Perhaps now is the time to ask that question instead.
There is no one size fits all solution when it comes to hybrid working, it will be a lengthy process of trial and error. Organisations should just ensure their main priority is the wellbeing of the work force, and that they keep having open and honest communication with staff.
Author: Nick Gallimore, Director of Talent Transformation and Insight at Advanced.