For remote and hybrid workers, finding a coffee shop that is easily accessible to your usual workplace, home office, or commuting route can be extremely beneficial. It ensures that you can conveniently transition to and from workstations without losing valuable work time. Choosing a coffee shop in proximity to your closest or most convenient tube station provides just that!
To help London's hybrid workers and coffee lovers, the team at Craft Docs have explored London's Zone 1 tube station to find the most convenient small chain and independent coffee shops to work from.
The data covers all 68 tube stations in London's Zone 1 – from Earl's Court to Aldgate East, Euston to Kennington – and reveals the price of a large flat white and pastry in each shop, the size and approximate number of seats, restroom and wheelchair accessibility, and the quietest times to do work or take a meeting at each place.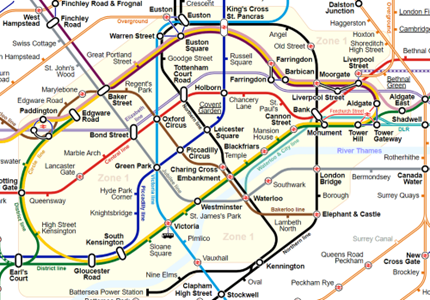 It's good news for those who live near or regularly travel to or through Pimlico, as it's in the nearby The Roasting coffee shop where you'll find the cheapest flat white and pastry at approximately £4.80. To put that into perspective, the average price across the shops examined is £6.10.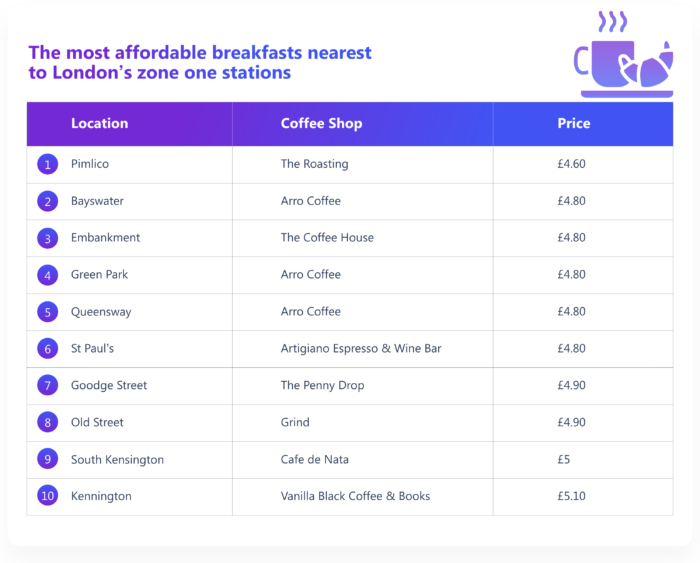 If you're going to be working in one of these cafés for a long period of time, you'll need restroom facilities. Fortunately, 80% of the Zone 1 coffee shops and cafes analysed have customer toilets.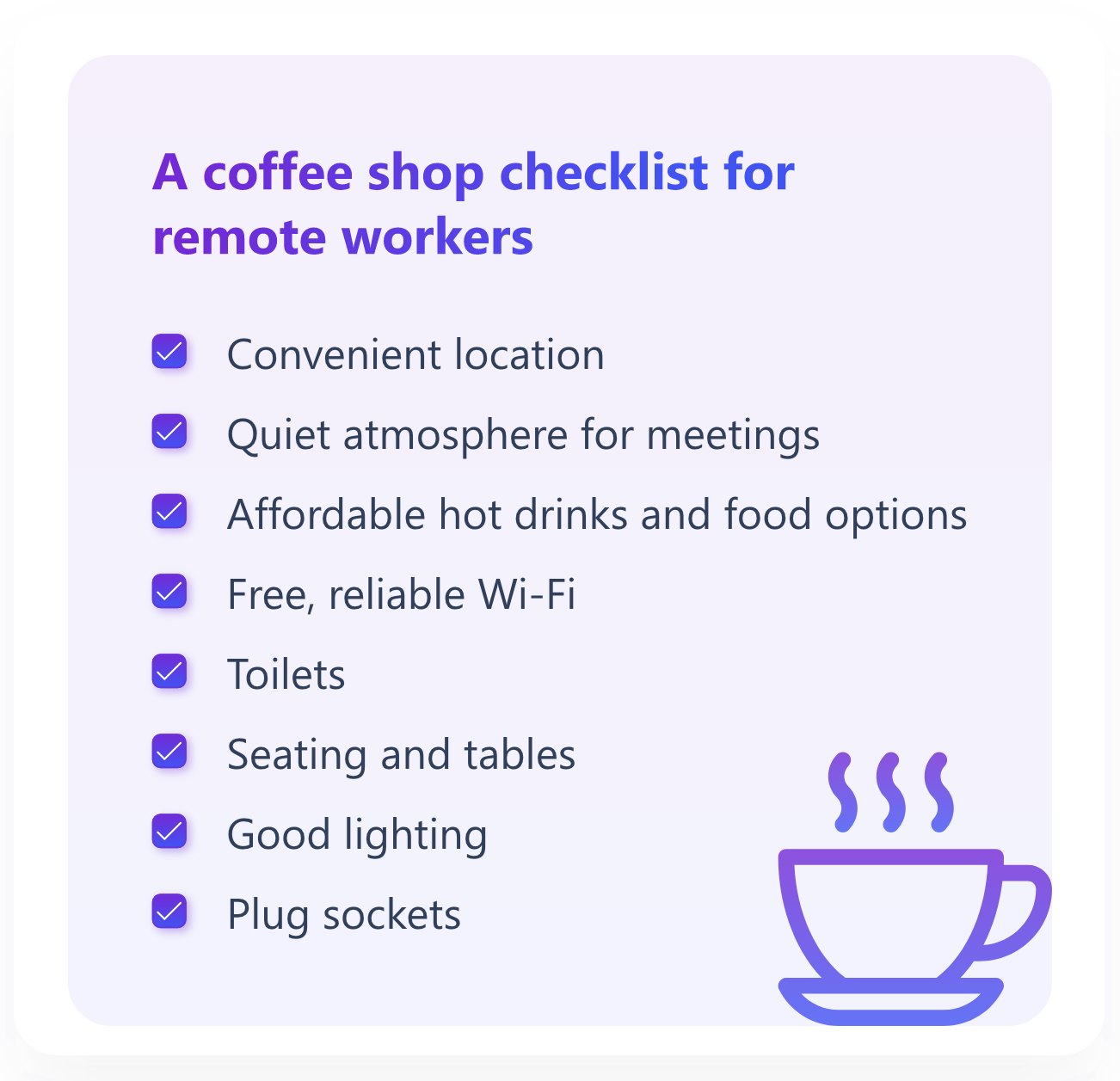 A spokesperson for Craft Docs said: "While the majority of British households remain partial to a convenient instant brew at home, café culture still continues to grow on the high street.
"This rise in UK coffee house culture can be attributed to multiple factors, notably the COVID-19 pandemic, which has permanently changed the way Brits work.
"Now, for many hybrid and remote workers, not only does working in a coffee house provide a much-needed change of scenery, but it also serves as a social hub that offers opportunities for social interactions and collaborative work.
"In fact, it can offer the ideal work environment, providing workers with comfortable seating, reliable WiFi, the gentle hum of white noise, and, of course, a steady supply of caffeine. What more could you ask for?
"But if you're going to get your work done, you'll want to ensure that you have WiFi and toilet access as a bare minimum. Our data also shows approximately how many seats are available in each shop, what the quietest times to find a seat and grab a drink are, and the proximity to the nearest Zone 1 tube station."
For more information, check out London's Remote Work Coffee Shop Guide here: https://www.craft.do/resources/best-coffee-shops-remote-work-london