The alarming spread of the coronavirus caused many offices across the UK to revisit how they operate, including a quickened transition to a more agile way of working. But as many return to a new normality, employers are left with the challenge of measuring and reviewing policies that help employees remain safe and engaged. Although, when it comes to employees denying the vaccine, employers may be faced with the tough decision to enforce stricter mandates for the greater safety and security of their business.
Across the UK, businesses have been encrouaging their employees to receive a vaccine in protection against Covid-19. The most compelling case of vaccination is how it affords protection even beyond the workplace, going as far as to help safeguard families and communities. Recently, as the UK has started to mandate vaccination for frontline healthcare workers, there is potential for this kind of policy to reach to private offices. But this kind of task is no small feat, leaving many employers to wonder how a mandatory vaccination policy could be delivered.
Prioritising a Resolution
The pandemic, which has returned in several devasting waves, has troubled the way many conduct business. Within the UK, there is now the opportunity for mass vaccination, a programme which has had a slow but steady uptake throughout 2021. For many, public vaccination programmes represent a practical means to an end. But this has left many employers to question what kinds of policies should be in place when an employer refuses vaccination – this includes client and visitors before entering a place of work.
With vaccinations on the rise, are mandates and policies that enforce workers to seek inoculation a practical resolution?
Vaccination Uptake in the UK
According to global Covid-19 statistics, vaccination programmes have seen successful uptake in many European, Asian and Middle East territories, including Saudi Arabia, Spain, and South Korea. Along with Singapore and Portugal, these countries rank amongst the highest to have populations vaccinated against Covid-19.
Compared with these territories, the UK ranks 15th in the world, which suggests a slow but steady uptake of vaccinations by the wider public. Not as impressive as Canada, the USA however has fallen behind with vaccination programmes. This slowdown might partly explain why high-profile brands, including Google, Uber, Facebook, Walmart, Deloitte, Goldman Sachs, and McDonald's have plans to issue vaccine mandates. Importantly, where global US companies have developed policies around mandatory vaccination, many UK businesses are left to weigh up the benefits of similar policies.
Even though these kinds of mandates are less common within the business landscape in the UK, there have been examples of firms implementing similar policies. For example, the growing list of businesses to adopt vaccine mandates now includes the private equity firm Blackstone and publishing house Bloomsbury. Despite early criticism, Pimlico Plumbers unveiled plans in January 2021 to "rewrite" workers' contracts to contain a vaccination clause, ensuring inoculation for its full workforce despite the risk of retention rates worsening.
As many employees are phased back into the office, companies in the UK are considering how effectively these policies can manage employee safety.
Managing Vaccine Mandates
The UK government has considered, debated, and even consulted on broader vaccination policies, which preceded the scaled delivery of mandates aimed at healthcare workers. No stranger to change, the workforce has seen uptake in different policies over the last two years, including larger shifts in working hours and habits. Safeguarding employee wellbeing remains an urgent priority for employees and employers.
Despite initial criticism and tension over policies that mandate vaccination, many have started to understand how this could be a helpful tool in creating a safer and more secure workplace in the fallout of the global pandemic.
Communicate Foremost
 The Advisory, Conciliation, and Arbitration Service (or Acas) recommends that employers support staff when they're offered the vaccination. Unintentionally, employers can become barriers to vaccine uptakes. If employers choose to disclose medical conditions which trouble eligibility for vaccination, employers should make plans to nurture these scenarios and ensure a safe working environment.
The key is for employers to communicate with anyone entering their building, including employees, or visitors. Any changes to a workplace, especially where a new policy is being introduced, will need a communicate strategy to effectively ensure uptake and compliance. Even if planned changes include flexible working hours, employers should directly communicate with their staff.
It's advisable that employers work with their staff to enable vaccination where it's possible and appropriate. To eliminate anxiety, and remove further barriers to uptake, consider the following talking points:
Where staff can go to receive vaccination
Any vaccination policy changes or updates
Expectations for employers regarding testing or similar
The Role of HR
Vaccine mandates may appear to resolve a glaring issue for HR – how do you ensure the safety of the office in the face of vaccination denial? – but issues remain at large.
Before roll-out, and where vaccine mandates were announced, there was an unsettling atmosphere for many. The workforce has had to adapt and change considerably to align with a 'new' normal since the pandemic first caused global lockdowns. Remote working and hot-desking were among some of these changes. But news of a larger vaccination programme has been, at times, a point of sore controversy.
The major issue, however, is less about an unsettling climate than it the practical realities of managing a workforce after forcing mandatory vaccination on it. Many employers are worried about high staff turnover, a concern echoed recently in the US press.
This is where HR plays a critical role in managing staff expectations and levels, ensuring that a business can operate and retain much of its staff. Risks of high turnover, especially during general talent shortages, would create a worsened scenario for those firms whose future is critical on its immediate recovery and success. It's a pain amplified for global employers, who are responsible for a workforce that operates across various countries. This has caused many businesses to refocus on their staff and review how effectively they align with employee priorities and expectations. The role of international HR consulting only grows when a company focusses on its people priorities.
HR teams should prioritise communication and transparency, and open forums with staff to discuss vaccination programmes and the impact of their professional and personal lives.
People management
When there's a risk of losing core talent over vaccination programmes, people management should become an urgent priority. This means understanding staffing levels, what a business needs in terms of resources to operate, and how a business can work with staff to lower turnover risks.
Employers, under the close guidance of their HR professionals, should work with their people to dispel misinformation and create an environment of equal parts trust and transparency. People management needs to be simplified down to its roots: communicate with staff and reinforce positive messaging wherever possible. This means creating confidence in your business during extreme hardship, and reiterating the value of its workforce.
Just as the "no jab, no job" slogan gets traction again in the wider media, the omicron variant has reignited the fears of passive action in the fight to curb the pandemic from returning with another wave. Employers are forced to pitch harder questions about working in a business climate where workers are forced into vaccination programmes for the greater good.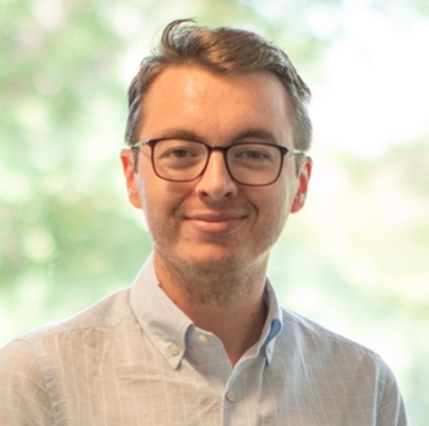 Author: Caine Bird is a HR technical writer for IRIS HR Consulting, covering a variety of HR related subjects, including the changing workplace.