Your start-up is taking off and you're looking at how to take control of its growth. You have decided your team is going to make customer service a strong, differentiating pillar. Whatever lies ahead for your business, you may want to contemplate outsourcing, and here is why.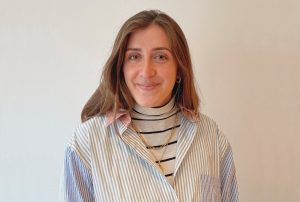 At which point should you consider outsourcing?
We know from the partners we work with there are typically two stages at which they begin thinking about outsourcing. They are either reaching the scaling point, or have exceeded it.
Signs that a start-up is about to reach the scaling point are typically when they:
Find sustainable growth through product market fit and, or, product channel fit
Have recently experienced success or developments in fundraising, meaning they can look towards expanding into new areas of the market, wider territories or new countries.
At this point, it's unlikely the customer experience has been compromised by the growth of the business as early adopters are still passionate about the product, the business and the overall experience. In some cases, because of their success, businesses will feel confident in their ability to go it alone.  With others, the business is looking ahead towards the next inflection point, and that may indicate they need to find a customer experience partner to ensure sustainable success.
For start-ups who have exceeded the scaling point, we find they can:
Experience operational constraints
Have teams under immense pressure which can lead to high attrition
Encounter negative customer feedback and issues with customer relations
Discover that the service they are providing is not up to the ambitions they set out for their business
These signals of growth reflect a flow of customer experience activity that has simply become too difficult to control. If nothing is done to tackle issues, the business will suffer and growth will ultimately become unsustainable. At this point we find start-ups will begin looking for a partner with extensive experience in the area they need most help in.
What makes a successful partnership?
To enter into a rewarding partnership, start-ups typically need to have reached a certain level of maturity in terms of their customer relations and support.
Ahead of beginning any partnership, to make it simple and understand the ability to outsource, we suggest businesses ask themselves these three questions:
Can we identify the main types of requests made by our customers and prospects?
Do we have initial KPI's and performance indicators on customer requests?
Have we sufficiently tested our processes internally, without necessarily having tried countless options?
It's important there are individuals in the businesses who truly embody the voice of the customer and drive that voice across all teams before a partner is brought into the mix. Having support advisors who know their way around the entire product, can answer any query and can train new team members, is incredibly valuable to both the start-up and the defined partner as it means the outsourcing team are there to enhance what already exists, learn from the team to optimise the existing processes and in the long term, provide strong guidance and support to the overall customer journey.
What should we consider when outsourcing?
In the early days of any business, a lot of the focus will be on the support function. Ensuring the team and the advisors are offering early adopters and customers an incredible experience, is crucial. However, to truly be supported in growth, it is not only the support team who can benefit from an outsourcing partner. Ask the question; what is holding us back from accelerating growth?
Outsourcing sales operations can be an effective way to expand both nationally and internationally. With a partner, creating a pilot programme to test new markets, ways of speaking to customers and cross-sell or up-sell existing customers, doesn't need to be complicated. Such programmes should provide value to the business swiftly and efficiently.
Outsourcing payment and regulated services can bring industry experience to an early stage business incredibly quickly.
Outsourcing digital and tech services such as content moderation, content management and design or development support allows businesses to focus on their core product while leveraging support in areas that can take a lot of time to set up internally.
Enhancing, not taking away.
Ultimately, it's all about understanding that outsourcing any function of your business should enhance it. Partnership is really the key word when considering when to outsource and who to outsource with. If a business is ready to take on a partner to work together to overcome upcoming or already existing challenges in the growth journey, it can accelerate the speed at which the business finds success in a competitive landscape.
Nora Beqaj, Business Director, The Nest UK by Webhelp