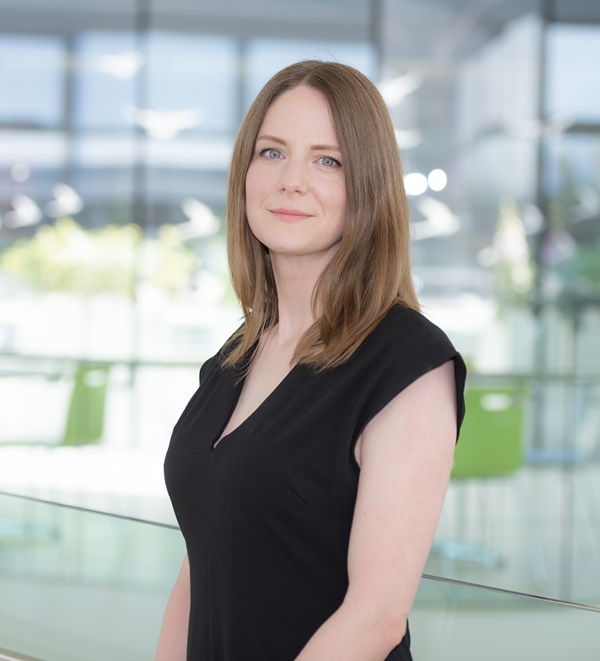 Despite today's challenging market, SMEs continue to play a vital role in the British economy. But could legacy systems and outdated technology be preventing their growth? Catherine Amran, Small & Medium Business Director at Virgin Media O2 Business, explores the true cost to SMEs if technology advancement is neglected – and what support is available to help them thrive.
 The UK's 5.6 million SMEs (small and medium enterprises) are the backbone of the British economy. These companies make up 99% of the UK's business landscape and bring a sizeable economic contribution, with an estimated £2.3 trillion in turnover in 2021.
We all know that two years of struggle and uncertainty due to the pandemic have forced small and medium businesses to adapt quickly to survive. As a result many have become leaner, more flexible and more resilient.
Pre-pandemic, an area of investment that was often neglected was tech. Yet, post-lockdown and with the move to hybrid working, it's become apparent just how important continued investment in technology is to SME success in today's ecosystem. And with uncertainty in the market only set to increase, what steps can SMEs take to ensure their long-term growth?
Rebuilding with technology
When it comes to changing the way we work with tech in recent years, as a nation we've come a long way in a very short time. The pandemic forced SMEs to challenge their traditional idea of ways of working. For many, lockdown provided an opportunity to prioritise technology and invest in connectivity – which shifted previous reliance on legacy systems.
In fact, in a survey conducted by SAGE, 45% of SMEs say the pandemic has made technology investment more urgent in regards to keeping up with competition and maintaining productivity. And the Barclaycard Payments Small Business Barometer shows that a third (33%) of small businesses are prioritising new technology solutions as part of their post-pandemic rebuild plans.
But with innovations in technology continuing to develop opportunities, it's important that SMEs continue to prioritise investment where possible.
Because there are substantial risks to falling behind when it comes to technology. With job retention firmly on the minds of business leaders, it's alarming that 10% of employees have said they're considering leaving their role because they feel as though they don't have the technology or tools to do it effectively.
Overcoming SME-specific barriers
Driving investment in digital is important for all businesses – not only does it help everyone to work smarter and improve operations, it can also improve things for customers. For instance, tech-based customer service solutions like chatbots are providing a new kind of user experience in all kinds of sectors – from retail to professional services – whilst giving teams time back to spend on more complex customer service queries.
According to a report by Virgin Money, 77% of UK SMEs believe tech will save them time and allow them to reinvest and plan for the future of the business. On-premise and cloud-based tech can both support business operations, and ultimately contribute to revenue growth goals.
But for many, this investment is easier said than done. NatWest's Springboard to Recovery report released earlier this year found that tech is more critical than ever to the success of an SME. It also found that "far too few" businesses are open to modern technologies. But why is this?
It may be that in comparison to larger companies, SMEs don't have the budget to have a dedicated team of technology experts, or to fund new tech options. This can create an over-reliance on legacy systems.
It may also be that growing expectations from customers and partners alike have put more pressure on businesses to adapt, and just knowing where to start investing can be half the battle. That's why at Virgin Media O2 Business we have launched the Get More Fund: which gives businesses (with 11-249 employees) that combine mobile and broadband services with us 10% of the cost of their new plan to spend on new tech for their teams – adding value at a time when businesses need it most.
Another – not unrelated – challenge for SMEs is finding the right tech to meet their specific needs. For example, McKinsey has found that many digital solutions are often designed for large enterprises and are difficult to scale down for SMEs. The sheer breadth of tech options available can also feel overwhelming in some instances, especially when small and medium businesses have so many other priorities to consider.
This is where suppliers and partners come in. These important relationships shouldn't just be transactional – with the right partnerships in place, suppliers can offer a support for businesses looking to grow.
Adapt to overcome
While the prospect of digital transformation can undoubtedly be challenging, one of the greatest strengths of SMEs is the shared ability to pivot and adapt. Never more than the past two years have we seen so clearly their ability to be flexible to the changing working environment – and to their customers' needs.
LGBT Foundation is one organisation that turned a challenge into an opportunity in lockdown. The Manchester-based charity was forced to temporarily close its doors as a result of the pandemic. However, by enabling a remote workforce, underpinned by tech, it was able to find a new way of offering its services, and support even more people.
With so much progress already behind us, it's time to take SMEs to the next phase of their digital journey.
With the right support, they'll not only find new – smarter – ways of serving customers and their own people, but will also drive greater innovation in their industries. There will always be business challenges to face, but by prioritising the technology that makes a difference, businesses will be better positioned to thrive amidst adversity.