Entrepreneurs are pressing ahead with their ventures despite all the challenges being thrown at new businesses. In fact, more than 5.4 million businesses were launched in 2021. Whilst software projects remain popular for many, product development is equally popular amongst budding entrepreneurs. 30,000 new consumer products are launched every year, yet 95% of these projects fail, according to experts at Harvard Business School. Faced with this statistic, taking the leap and setting up your own business may seem daunting, but it is also incredibly exciting.
For many entrepreneurs, the design and product development stages are the most exhilarating. However, while there is no shortage of enthusiasm, it can be challenging for first-time entrepreneurs to know where to begin. So, what steps should they take to kick start their new enterprise? Alejandro Turell, CEO and Founder,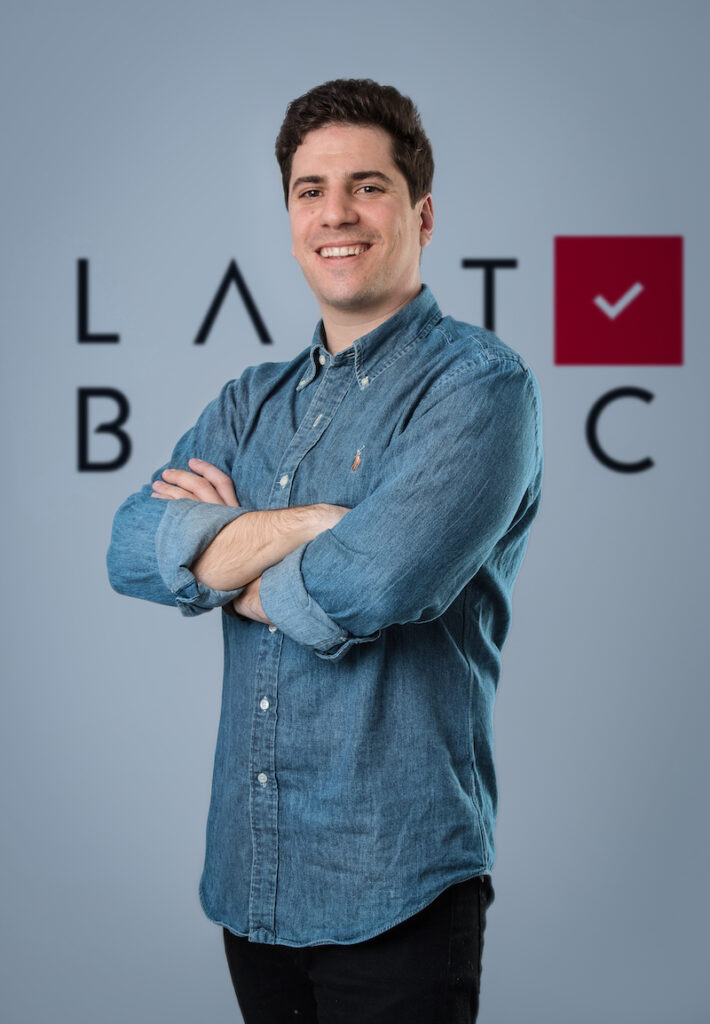 LastBasic provides SMETodays readers with six questions they should ask.
Explaining the new business boom
As alluded to above, the number of people starting their own business has been increasing. Pinpointing the exact reason behind this increase is a difficult task. However, one reason for this sudden increase in the number of new businesses can be attributed to the 'Great Resignation'. This pandemic induced phenomenon has seen a record number of people reassessing their priorities, leading to a large chunk of the workforce quitting their jobs and setting out on a new path.
The pandemic has not only got people rethinking their priorities. Indeed, for many months, it left all of us with more spare time than we knew what to do with! For many, this lead to embarking on new projects and hobbies. Some chose to make and sell their own jewellery and artwork, entering product development on a small scale. Others undertook online courses to learn new skills. Simultaneously, the amount of capital available for budding business owners increased exponentially – making it easier than ever for people to turn their lockdown pastimes into viable businesses.
So, you've got a great idea, now what?
Now that you've had your 'light-bulb' moment, prototyping is the exciting first step you should take to turn that great idea into a physical product. But why is prototyping so important?
Testing feasibility: prototyping is the best way to assess the initial feasibility of that great idea!
Feedback: creating a prototype is a great way to get feedback from a range of stakeholders. This can then be used to refine the design of your product.
Stakeholder buy-in: before gaining buy-in from stakeholders, they will want to see and test the product for themselves, so a prototype is a great way to convince them that an idea has potential.
However, prototyping is much more than having something to physically hold in one's hand. It's a critical stage in the product development journey, during which entrepreneurs grow alongside their product – slowly developing and refining until the business is ready for consumers. Additionally, there are lessons to be learned, hurdles to be jumped over, and lots of exciting moments to come.
Building out a business plan
First of all, don't worry! It's perfectly normal to begin prototyping without having formulated a business plan. Starting a business and product development should be accessible to everyone, regardless of their business knowledge, career background or initial resource pool. However, entrepreneurs should approach product development with lots of planning – even if a full-scale business plan is unnecessary in the early stages.
Initially, you should start planning your new business's journey by conducting online research, reading about general business best practices, and networking with other entrepreneurs. By networking with other entrepreneurs, you can gain valuable insight into what it takes to run your own business. You will also make valuable connections that you can draw on if you are met with any hurdles further down the line. In sum, all of the above will play an essential role in establishing a solid entrepreneurial foundation and pool of resources. In addition, this also contributes to ensuring your idea and the eventual product have potential before investing significant money, energy, and time into a long-term project.
What must be considered when building out a simple plan?
It's worth considering six questions before setting up a business:
What products are already available in your market?

Is there a need for your product?

How popular is the market?

What does your customer base look like?

How could your idea fit into the market?

Is there a need for your product in the market?
Taking the time to answer these questions and applying appropriate research will prepare you for the challenge ahead. Developing a short pre-business plan is a valuable exercise to conduct before entering the prototyping phase – you will better understand the potential of your idea and what you aim to achieve. These simple steps will build trust in your new business, which will be crucial when obtaining stakeholder buy-in, and eventually when your product hits the market.
To summarise, starting a new business doesn't need to be as daunting as you might have imagined. While it's not easy, for many the challenge of building a new business is exactly what they're looking for. Sound like you? Then maybe it's time to start prototyping!
Alejandro Turell, CEO and Founder, LastBasic