There are some truly seismic changes on the way when it comes to the future of vehicle leasing and ownership.
Last week Prime Minister Boris Johnson announced that new cars and vans powered wholly by petrol and diesel will not be sold in the UK from 2030.
It's part of a wider '10 point plan' to herald a 'green industrial revolution' that includes everything from increasing the number of offshore wind farms, to protecting and restoring the natural environment. But what does it really mean for you, your family, and your business?
Here we explain everything you need to know – while also highlighting some of the potential benefits for people whether they want to lease or buy their next new car.
What are the new 2030 rules around leasing or buying new vehicles? 
While the finer points of the plan are yet to be confirmed, we do have a pretty good idea of where all this is heading. The sale or lease of new petrol and diesel ICE (Internal Combustion Engine) cars will be banned in the UK by 2030.
Can I lease or buy a petrol or diesel vehicle on 31st December 2029 and drive it after then? 
Yes, our understanding of the plan is that if you lease or purchase a new car before the beginning of 2030, you won't fall foul of the rules.
And what exactly is happening by 2035? 
Step 2 of the plan will see all new cars and vans be fully 'zero emission at the tailpipe' from 2035. Which means that from January 1st, 2030, you'll only be able to buy or lease a new car or van if it's either fully electric or, in some cases, a hybrid. If you've either bought or leased a new car before that date, you don't have to worry. It also means you can still buy a second-hand ICE car in 2030, because it's not a new vehicle.
Does the petrol and diesel ban affect people who lease or buy a car or van?
Yes, it does. When you're leasing a car you're leasing a new car. And that new car won't be available for you to lease if it has a traditional petrol or diesel engine.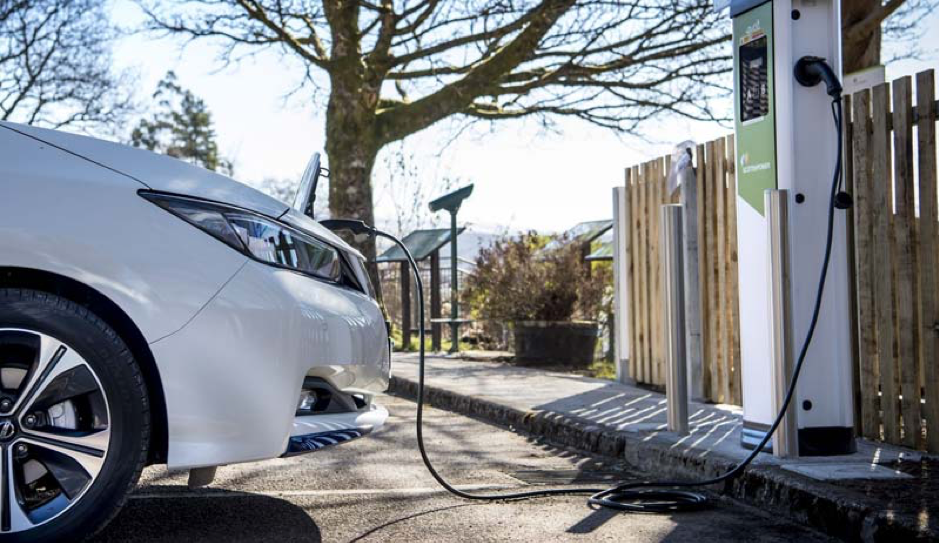 Why is this new rule coming in?
In short, the Government sensibly wants to make the country a greener place to live. And one of the ways they want to do that is by 'decarbonising transport, harnessing the power of clean, green technology to end the UK's contribution to climate change by 2050.' This would also keep the UK in line with the commitments it made as part of the 2016 Paris Agreement to keep global warming under 2 degrees.
Which cars and vans does this new rule relate to?
The 'ICE' petrol and diesel cars the plan refers to have a traditional Internal Combustion Engine, where there's no power derived from an electric motor. And the rule covers new cars, not used or second-hand cars, whether that's through a car lease deal or whether you're buying it outright.
Which cars and vans does this new rule not relate to? 
One section of the plan talks about how, between 2030 and 2035, 'new cars and vans can be sold if they have the capability to drive a significant distance with zero emissions.' But right now, we don't know what a 'significant distance' really is. All we know is that this distance will be 'defined through consultation'.
What is a 'drive a significant distance' likely to mean?
What it's likely to mean is that mild hybrid cars are most probably likely to be out, in the same way traditional ICE cars and vans are, because they use a small electric motor to support the engine during acceleration and cruising, but this electric motor isn't strong enough to power the car on its own.
Should I be selling or changing my diesel or petrol car or van now? 
You can still own an ICE car after 2030, it's your choice – and you certainly don't need to scrap it or hand it back, and there will be plenty of ICE cars still on the road after that point. But should you be looking to swap yours for an electric vehicle (EV) now? The automotive world moves fast. And in ten years' time the list of EVs available to lease or buy is likely to have grown exponentially compared to what it is now. In short, you shouldn't feel pressured into changing your car immediately – unless of course you want to join the electric revolution.
Should I be moving to leasing or buying an electric car or van now? 
That depends entirely on your circumstances. At Select Car Leasing we'd always encourage people to explore the option of leasing an electric vehicle, because they do have some pretty amazing advantages in terms of driving, but with the rules not due to come into play until 2030 we'd argue you've still got plenty of time to make up your mind as to precisely what sort of vehicle you want and is best suited to your needs.
I'm conscious of polluting the environment. Which cars or vans should I be thinking about leasing or buying?
You're a conscientious member of society who cares about the environment – well done you. And when it comes to the availability of zero-emission EVs available to lease, the choice really is growing every month, as more and more manufacturers jump on the electrification bandwagon. The least polluting vehicles are all-electric cars and vans known as BEVs. They don't have internal combustion engines, just batteries.
Does this impact plug-in hybrid cars?
Plug-in hybrids or 'full hybrids' – the latter of which are self-charging but can also switch between electric and petrol power – will still be available to lease or buy new up until 2035, when the 'zero emission at the tailpipe' part of the plan kicks in.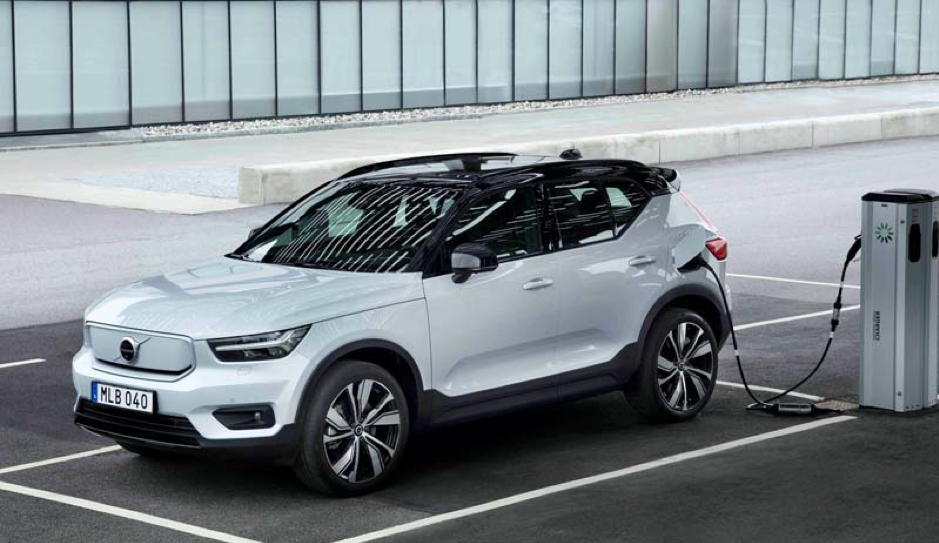 Which electric vehicle will be best for me to lease or buy?
What vehicle is best for you is all about your needs. If you're covering big miles on a daily basis, something like the affordable Kia e-Niro with its 282-mile official range may well see you through a week without a charge. A more expensive option might be the Tesla Model S Long Range, which will travel a staggering 405-miles before needing to be plugged in. But if funky styling is higher on your list of priorities than range, we suggest you check-out the retro-looking Honda E, which you can already lease for less than £300 a month.
How many charge points are there today? 
According to the latest figures there are more than 35,000 public charging points in the UK, with a further 140,000 residential charge points. Simply put there's lots and more and more will be arriving.
How do I charge an electric car at home?
Most leasers and owners choose to install a special charging point close to where they park their car. Failing that, you can also plug an EV straight into a traditional three-pin plug socket. If you live in a flat or park your car away from your house, you can re-charge at the supermarket while doing your weekly shop, usually for free, or you might be able to use a charger at work.
Don't the batteries in electric vehicles need replacing?
They do, eventually. But most manufacturers have a five to eight-year warranty on their battery. And it's not something you need to worry about on a lease deal, as you'll swap your car long before you need to worry about an expensive battery change. Furthermore, recent news from Wired magazine highlights that the batteries on electric vehicles will last a lot longer than this – some are saying longer than the car itself!
Aren't all electric vehicles really expensive? 
They perhaps used to be, but that's not really the case now, especially when taking a car lease. A Renault Zoe is amazing value, often coming in at less than £200 a month, as typically is a Nissan Leaf. You can get a Hyundai Kona Electric for around £250 a month, which is around the same price as an ICE Renault Kadjar. And importantly, as more and more of them come on stream, the prices will come down as the market gets more competitive – 2021 is going to be a breakthrough year for electric cars.
But I like fun, fast petrol cars – aren't all electric cars a bit dull? 
You're going to be very pleasantly surprised when you do drive an electric car. The way the power is delivered means you get full-on acceleration. Again, take the humble little Renault Zoe. With the 52kWh battery it'll get from 0-62mph in under 10 seconds, still quicker than a 1.0 litre petrol SEAT Ibiza. A family car like the Hyundai Kona Electric does 0-62mph in 7.4 seconds – faster than a brand-new BMW 4 Series 420i. While the upcoming Tesla Roadster will do 0-60mph in 1.9 seconds. Not exactly dull.
How much money has the government promised?
The Government has promised £1.8 billion of investment in infrastructure and grants to increase access to zero-emission vehicles – which means more charging points on streets and motorways across the UK. Even before this week's announcement the Government claimed you're never more than 25 miles away from a rapid (50 kilowatt) charge point anywhere along England's motorways and major A roads.
Any more news from the Government's announcement? 
Jobs, and lots of them, which will prove crucial post-COVID. Transport Secretary Grant Schapps said: "Bringing forward the phase-out date could create 40,000 extra jobs by 2030, particularly in our manufacturing heartlands of the North East and across the Midlands, and will see emissions reductions equivalent to taking more than 4 million cars off the road."
Looking at leasing an electric car? Visit our bespoke electric and hybrid car leasing area to browse the latest best deals.
Or, simply take a look at our full range of car leasing special offers, including van and car lease deals on everything from the latest petrol and diesel car releases to all the leading state-of-the-art hybrid and electric models.
First, published by Select car Leasing: