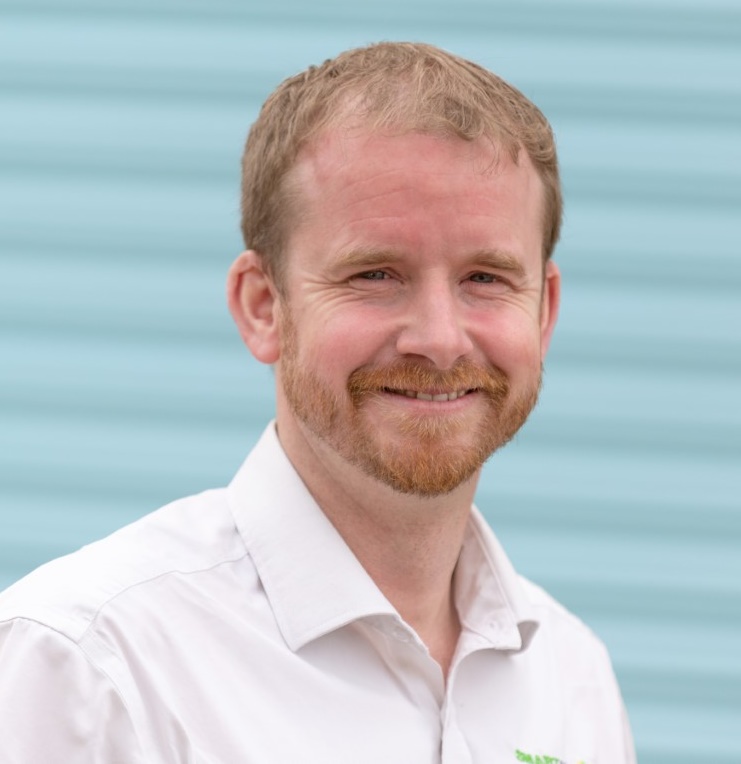 Stuart Pearce, the founder of energy efficiency specialist SMARTech energy Ltd, has shared some tips for owners of larger companies just in case the UK has to cope with energy blackouts in 2023.
The Austrian Defence Minister has warned that energy blackouts are inevitable this year in Europe. France is also on standby just in case this happens and notably, in August 2022, the EU passed a regulation under which member states agreed to reduce their gas demand by 15%.  Current figures suggest they are currently short of this total and are only saved by the milder temperatures experienced so far this winter.
By contrast, the UK Government hasn't mirrored this agreement and power usage went up by 4.1% at the end of 2022 – according to the Department for Business, Energy and Industrial Strategy and warnings over blackouts – which were issued last November now pose a real threat that there could be rolling power cuts later this month or February.  
"It is worth noting that the total energy imports to the UK went up by a huge 23%.  This combined with the Ukraine war has created a challenging price environment and also energy security concerns.  The only way to alleviate this is to reduce the UK's energy usage, which will have an significant effect on energy price" Stuart Pearce, managing director of SMARTech energy said.
"Even if these blackouts do not come to pass, this has shown that we need to be far more resilient when it comes to our use of energy and we need to really grasp the concept that energy is a finite resource. For businesses this is particularly important as some consume a huge amount of energy without considering how to be more energy efficient."
The team at SMARTech energy support businesses by managing their energy use and efficiency through a concept known as EEaaS – Energy Efficiency as a Service. They work with businesses which consume a lot of energy to help them reduce energy waste and therefore bills over time. 
This particularly supports larger businesses such as manufacturers, hotels, and recycling plants where a normal energy bill would well exceed £300,000 per month By using the latest technology, a company's energy usage can be monitored and adjusted. EEaaS is a proven solution which helps organisations overcome the financial and logistical barriers of reducing energy consumption, costs and carbon – with the results turning energy waste into energy savings.
"All businesses should ensure that they implement suitable processes and procedures to mitigate the risk of disruption to business operations. The real key to this is to reduce energy consumption," Stuart said.
"Reducing the total energy consumption of UK business is fundamental to reducing the strain on the Grid; therefore lowering the risk of the Grid system being unable to provide the nation's energy needs."
According to Stuart, all organisations have the potential for energy efficiency improvements.  For industries with many mechanical processes, (refrigeration, lighting, heating and cooling etc), energy consumption is a key area of concern. 
If there were blackouts only some businesses would be protected from being switched off – those which supply essential services such as hospitals. Other businesses would probably have to apply for exemption. 
SMARTech energy's experience with its clients typically identifies a total of 20% – 30% of energy is wasted. The reasons for this include:
Never having conducted an energy audit – to identify where, when and how energy is being consumed and wasted.

 

Not monitoring usage through technology to identify wastage and take action to stop the waste.
Not having any kind of

 

bespoke energy management strategy in the short, medium or long term.

Never maximising efficiencies – for example utility contracts often include a day and night energy tariff. 

 

It's possible to protect operations from volatile energy prices (and limits the stress on the Grid) by shifting operations to when lower energy tariffs are in place.

Not monitoring the updates and warnings from Government and utility brokers – they always provide regular updates on supply issues.

 

Having knowledge enables organisations to adapt and make change before situations become critical.

 
For Stuart and his team, the ultimate aim is for companies to consider long-term strategies for greater energy efficiency. This could include having back up power available through generators or battery storage through to self-generation via renewable sources such as combined heat and power (CHP) and solar panels and which ultimately saves energy, saves money and carbon.
For more information about SMARTech energy visit https://smartech-energy.co.uk