The modern business world can be brutal, with a 'dog-eat-dog' culture that focuses more on stats, turnover and competition rather than purpose, positive messaging and adding genuine value to society.
A company whose purpose is driven by sustainable and ethical practices will not only minimise its environmental impact through maintaining a 100% ethical production and supply chain, but also ensure fair wages, safe working conditions and reasonably priced, quality products/services.
Understanding where your organisation has the most potential to make a tangible and positive difference, and then aligning your operations with this, is key to creating real positive impact.
What does being ethical mean?
In today's society, many companies claim to be "ethical" – but what does this really mean? For a business to be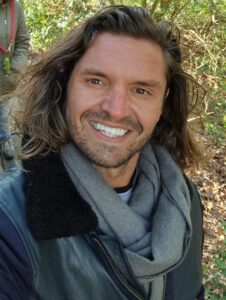 truly ethical, it should prioritise social and environmental good over financial gain, whilst implementing ambitious Corporate Social Responsibility (CSR) targets and using these as the main driving force behind its operations.
An ethical company will effectively conduct every single aspect of their business in a morally responsible way, going above and beyond to enforce honest practices and values into everything they do, whilst ensuring that all decisions, processes and products comply with current ethical standards.
By maintaining this 'purpose over profit' mentality, an ethical company will not implement or encourage any detrimental corporate practices that will result in the sole benefit of the business, such as false advertising, environmental damage or exploitation of resources/labour.
What is ethical investing?
Often associated with ESG investing, ethical investing endeavours to support industries and sectors that are making a positive impact, such as sustainable energy, for example. The number one objective of an individual who wants to invest in an ethical company will be to make a difference by honouring their moral, social and/or religious values, with returns as secondary.
The results of a 2020 McKinsey Global Survey on the value and importance of ESG programmes showed that 83% of C-suite leaders and investment professionals predict that ESG programmes will contribute more shareholder value by 2025. They also indicated that they would be willing to pay around a 10% median premium to acquire a company with a positive record for ESG issues over one with a negative record.
The benefits
Not only does ethical investing allow investors to influence businesses operations and practices towards their personal values and ethics, but it also helps companies gain access to capital to grow and fund their CSR programmes.
By taking the necessary measures to prioritise ethical business practices, companies of all sizes can increase investor confidence and in turn, improve relationships with any stakeholders – all whilst gaining a competitive advantage over those who do not prioritise sustainability or environmental protection. An ethical business model will not only benefit the company itself but society as a whole, with its positive impact reaching both peoples' lives and the environment.
Why now?
With the impending 2030 deadline for the UN Sustainable Development Goals, it is undeniable that the private sector has a hugely important role to play in championing real change within the sustainability space.
Both individual companies and the business community as a whole have a unique opportunity to make this a core part of their mission and purpose and build social and environmental good into every level of their organisation.
To conclude, being an ethical company is becoming increasingly important, with businesses from all over the world realising that ethical practices can be beneficial for both their bottom line and their reputation, which makes them more attractive to customers, investors and potential employees.
However, being ethical is far from simply avoiding illegal activity or promoting surface-level attempts at greenwashing – it means actively pursuing what is right, whilst operating with purpose at the forefront. If a business seeks to drive real positive change within their sector, not only should they be incorporating and championing ethical practices from the very start, but they should be proactive and upfront in their approach, ensuring open lines of communication and transparency at all stages. A truly ethical company will be one with real purpose – which sees beyond business strategy and politics, to the bigger picture instead.
James Higgins Founder and CEO of Ethical Bedding
Having officially launched its first Crowdfunding campaign via Seedrs, Ethical Bedding is inviting investors who align with its brand values to own part of the company. The brand will use the capital raised from its £100k fundraising target to drive further growth by investing in three core focuses: People, Products and Brand.