Allica Bank, the relationship-driven SME lender, has launched new specialist commercial mortgages for care homes run by independent or small group operators.
The bank says that the SME care home market is drastically underserved, with smaller firms often struggling to get finance compared to larger operators with multiple locations. Allica Bank will focus specifically on those operators, such as those looking to acquire their first care home, single home operators looking to expand into second or third homes, or those acquiring other operators to grow their portfolio.
To spearhead this expansion, Allica Bank has hired two healthcare lending specialists, Anthony Newman and Adam Breakspear. With years of experience supporting care operators, they will be able to provide tailored expertise to brokers and their clients on issues unique to their sector, such as ethics and regulatory compliance, staffing challenges and occupancy levels.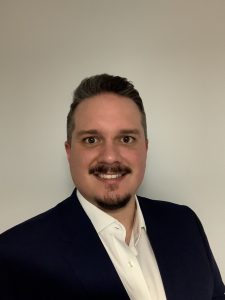 Anthony, formerly of Allied Irish Bank and Coutts Commercial Banking, has joined the bank as a Specialist Relationship Manager: "The elderly care sector is dominated by a number of big operators, often meaning smaller operators struggle to get a foot in the door when looking for access to funding. We will be focused specifically on those operators that have been providing fantastic care to their local communities, and new entrants to the market who have the skills and passion to provide care to the elderly."
"We understand that no two care home operators are the same. Rather than a one-size-fits-all approach, we will tailor our offering based on an operator's business plan and proposal. By working with their Specialist Relationship Manager, we hope to guide every client quickly through their application to ensure we can help them continue to care for those people that need it most."
Anthony will be supported by Adam Breakspear, who joins from Allied Irish Bank, and believes Allica has a compelling proposition to bring to the marketplace: "We have a deep understanding of the sector, which is so critical in this complex industry. This, combined with extensive SME experience and a genuine passion for empowering them to succeed, means we are extremely well-placed to support our brokers and their care home clients."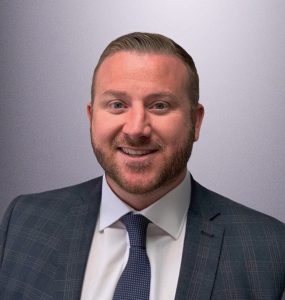 As the product launches to market, demand for funding is expected to grow exponentially, with many operators having held off sales during the pandemic. Nick Baker, Managing Director Intermediaries says "The elderly care sector has had a difficult two years. However, the SME care market was underserved long before COVID-19, with many lenders having pulled out of the space in recent years.  There is a real opportunity for Allica to support these underserved businesses by offering the level of tailoring and understanding needed to properly support their growth ambitions in what is an increasingly in-demand market.
"Many care home operators are keen to grow their businesses and expand their offering, and we're excited to be able to offer the funding they need to take that next step and support this vital market in the UK."