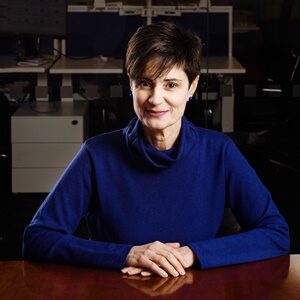 With the recent launch of Apple's Tap to Pay, its new system to allow contactless payments to be collected from an iPhone or iOS-powered handset, Delia Pedersoli, COO at MultiPay Global Solutions discusses what this means for retailers and the future of their payment systems.
Apple's launch of Tap to Pay comes at a pivotal moment for the payment industry. For a start, as illustrated by the recent negotiations between Amazon and Visa, the monopoly that card providers once had, is beginning to disappear. While the two companies have now reached an agreement, the fact that Amazon was willing to go public that it was willing to drop Visa as a payment system, highlights the shift that has happened. Amazon calculated that the disruption this could have caused to customers was worth the risk.
Part of this reasoning is down to the increasing number of alternative payment methods (APM) that are emerging. Knowing that it could shift customers to another payment method, strengthens Amazon's negotiating position. At the same time too, while we may never know what deal was struck, it is likely that Visa made concessions on its processing fees. You can be sure that other retailers will have noticed this and could soon ask for their own reductions or switch to other payment methods.
The arrival then of APMs like Tap and Pay has changed the game for SMEs and retailers. The level of innovation in developing new payment methods, and the increasing consumer interest in using them has created new opportunities. This is not to suggest, however, that card payments will disappear overnight. Due to the combination of ingrained consumer behaviours and the ubiquitous nature of debit and credit cards, their position as the number one payment method will remain for years to come.
Consumer adoption of alternative payment methods
Nevertheless, the rise of mobile payments, for instance, highlights how consumers are willing to try new APMs. Data from UK Finance shows that in 2020 17.3 million UK adults had registered to use a mobile payment solution, which is an increase of 75% from the previous year. Over in China, the speed with which new APMs can become widely adopted is seen with WePay and AliPay. These two QR code-based payment methods have grown to now make up over 94% of third-party payments in China.
The combination of new payment methods and consumer interest in them is music to the ears of SMEs and retailers. Every new payment method that is launched increases the choice and control that they have with how they take payment. Apple's Tap and Pay is just the latest method to join the list.
However, while Tap and Pay is good news for SMEs and retailers, it does have a natural limit on how long an ambitious business can use it. As enterprises grow, consumer demands and payment system requirements change too. While consumers are happy to only have one payment method when buying a drink from a mobile coffee van, for instance, their expectations shift when entering a bricks and mortar store or completing a weekly shop. In these instances, they expect to have the option of multiple payment methods. Consequently, dedicated payment terminals are needed to facilitate this type of customer experience.
Shifting consumer behaviours
Security and data privacy is another area of concern for consumers when it comes to trying a new payment device too. Despite the widespread use of iPhones and trust in Apple's brand, in its announcement of Tap and Pay it still felt the need to dedicate a lot of space to highlighting security and privacy. Even with all the resources at Apple's disposal, this deeply ingrained consumer behaviour will take time to adjust. However, with Apple joining the discussion and helping shift consumer behaviours, it will have a knock-on effect for every other new APMs too, making it quicker and easier for them to gain widespread acceptance.
Consequently, the launch of Tap and Pay will benefit all SMEs and retailers, even those that have already outgrown it as it will help increase the payment options available. For instance, we are already seeing new payment solutions arrive that enable instant bank-to-bank transfers between a consumer and a retailer. By not needing a payment card to complete the transaction, they have reduced processing fees for SMEs and retailers. In addition, there are an increasing number of new instalment payment solutions that allow consumers to buy higher cost items and then spread the payments. APMs will offer SMEs and retailers access to a level choice, control, and features that were previously unavailable.
Apple's entrance into the payment sector further highlights the exciting levels of innovation and consumer demand that now exists. For SMEs and retailers, the new set of APMs will lead to cost reductions in processing fees while also increasing the customer experience by providing more choices. Simply put the next few years will be a gamer changer for SMEs and retailers.
Author: Delia Pedersoli, COO at MultiPay Global Solutions