Covid-19 has propelled cashless payments as the preferred way to pay in the UK. The accelerated growth of cashless added prominence to a spate of payment instruments like spending cards, mobile wallets, and pre-order apps.
With the growing ascendancy of the cashless movement, business leaders need to weigh up the options. Should they ditch cash completely – or is there still a place for it in the modern enterprise? Simon England, Managing Director, Equals Money provide some insight for SMEToday's readers.
The cashless route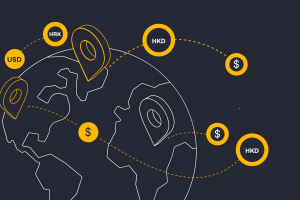 A severe shortcoming of cash in a business is that it limits the real-time visibility of finances. It also creates risks like theft, human error and, in rare cases, virus transmission. Together with a growing tendency towards mobile payments, these factors are pushing businesses towards a cashless model.
Yet, why are businesses still somewhat sluggish in their transition towards cashless in both their receipt of payments and their internal expense management processes? A common concern is the usual 2 to 4% interchange fees, often making smaller transactions unfeasible. However, fees applicable to contactless payments are lower than PIN and chip, a good indication that future costs will likely be affordable.
Another drawback, especially for microbusinesses, is that they lack the facility to process cashless payments. According to research from Square, four in ten small businesses still only accept cash for goods and services, but this could soon change with the cashless payment processing market growing in maturity. There are currently several affordable, easy-to-use options for businesses prepared to accept card payments. Accepting digital payments also removes the need for "cashing up" and the associated training time, risks and work.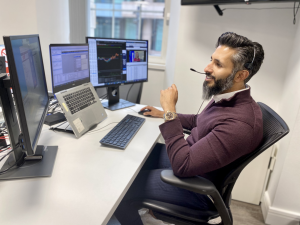 With more and more customers insisting on going cashless, SMEs need to realise that digital and cashless payment methods are becoming the preferred method of doing business.
Spend management revisited
While accepting cash payments is still very much the norm, the same can't be said for making business payments. The potential of a cashless future presents a strong argument for SMEs to evolve from the traditional cash-based approach to expenses to a cashless alternative.
The conventional approach to expense management is far from ideal. Often employees pay for business expenses from their own pockets, manually record the details, submit the receipt and get reimbursed at the end of the month. This process is prone to human error and severely restricts a business's ability to keep a check on spending.
If it's not from their own pockets, businesses also use petty cash pots for more minor business expenses and employee spending. This is another solution prone to error, as there is little visibility over spending or control of use. Ultimately, it's an accounting nightmare.
The resolution for businesses is adopting a modern spending solution. Many providers have prepaid card-based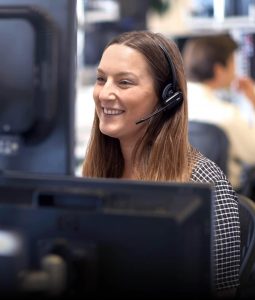 offerings that provide all the benefits that made cashless such a favourite. It also significantly improves accountability and quality of life for business owners, accountants and employees, removing the hassle of dispensing petty cash and filling out expenses by hand.
There are also fewer fees involved when spending abroad with a prepaid solution than with a debit card, making international operations cheaper, easier, and more secure. Employers have greater visibility and control of overseas spending by, for example, being able to place restrictions on the type of purchases. They can also monitor the budget allocated to each card and track payments. Employees no longer have out of pocket expenses, and they benefit from a smooth receipt and expense tracking process, whilst employers have visibility and control.
Find the balance
Although only one in six payments in the UK is made with cash today, it's far too early to proclaim its demise. Cash payments still make up a sizeable proportion of total transactions. According to UK finance, 17% of total payments in the UK were paid in cash last year, so going completely cashless for payments could turn customers away. A more astute approach is to accept cash and cashless payments but encourage cashless as the preferred option.
Consumers clearly prefer cashless, so businesses should concentrate their resources there while retaining a limited cash capability across spend management and payment solutions. In this way, they can optimise both their cost-effectiveness and potential customer pool.