September 2021. A month that is almost certainly guaranteed to go down in history as a whirlwind of gut-wrenching announcements and low blows to small and micro business owners.
Guest editorial by Richard Osborne, founder UKBF (UK Business Forums)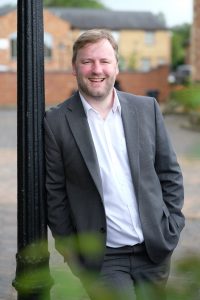 Resilience levels in anyone who has been involved in small businesses over the past eighteen months will already be pretty steely. Navigating a business through a pandemic is definitely not for the faint-hearted and so, after closures and re-openings, furloughs and pivots, no one could blame founders for wishfully thinking the worst was over and they can look ahead with a little less weight on their shoulders.
As the season starts to change, and the calendar turns to September, how wrong could we be? We kicked off the month with news of National Insurance hikes in the near future. Employers, employees, and self-employed people will all experience an initial rise in National Insurance from April 2022 of 1.25% which is an increase too far for many small business owners who are struggling to keep afloat after the pandemic as it is. Even many larger businesses will find this move an impediment to business growth and taking on new employees. As we moved through the weeks of September, further devastating blows rained down on the small business sector.
National news was dominated by the UK energy crisis, followed hot on the heels by fuel shortages the length and breadth of the country. Whilst dominance of the energy crisis headlines have been about its impact on consumers, there is a notable and alarming gap in reporting on the repercussions that escalating costs will have on small and micro-businesses. Energy costs are skyrocketing, and suppliers are going out of business, yet small business owners are not protected by Ofgem and price-capping in the way that consumers are. If their energy suppliers go bust, as so many have already, thousands of business owners will face eye-watering price increases. It shocks, appals and really worries me that this is under the radar in mainstream reporting.
Businesses are still suffering from the effects of Covid-19, with many more casualties still to come as the Government tapers away the support packages further. Owners are bracing themselves for the inevitable, catastrophic consequences. The energy crisis will compound the devastation already caused by Covid-19 on their businesses and the subsequent challenges of pandemic-recovery that they are still navigating. The Government provides a number of protection options and caps for consumers which are important, but what protection is being given to small businesses still trying to dig themselves out of the past 18 months of struggle? It is widely reported that UK small businesses have already suffered an estimated cost of almost £70 billion due to Covid-19 and, during 2020, small business owners are reported to have suffered average losses of over £10,000. What measures are Government putting in place to protect SME founders and ensure that the UK energy crisis won't be the death knell for their livelihoods?
Growing concern is clear from the animated discussions within UKBF, the UK's online community of 270,000 small and micro business owners. Small business owner, Mike Jefferies, told me about a price comparison he did of checking his current EDF tariff, which he had for about 10 years, with the market. The best offer he had was an annual increase of around £150. Many small business owners, and to coin the Government's phrase, "the backbone of the UK economy," are at tipping point. The energy crisis compounds the series of blows and, financial losses they have been dealt through pandemic devastation, the end of furlough, plans to increase National Insurance, and hiking costs due to issues with supply chains.
Just this week, small businesses that are reliant on fuel suffered yet another punch in the gut due to national shortages. The cause of these shortages are loudly put down to Brexit, however, from listening extensively to business owners in the UKBF community, it is clear to me that Brexit just exposed a problem that has already been building up over many, many years. It is not the root cause of the issue. Being an HGV driver is not an easy job or lifestyle. Their working conditions are appalling, they are undervalued, and they have always been underappreciated. Droves upon droves of HGV drivers have left the UK. It isn't, however, until the national and international supply chain issues result in the end-user finding they can no longer buy their favourite tin of beans, or their online delivery will take several more days to arrive at their home, that the hard work and value of HGV drivers is recognised.
September has, without a doubt, been a month of devastating blows for SMEs. We have to ask; what is really being done to help, and how much more can businesses take?