Running and growing a business of any size is a challenge. Trying to run and grow an SME can be even harder. In a bigger company with more resources, you might have the chance to delegate the management of day-to-day administrative tasks and other time-consuming activities. However, running an SME likely means time spent on these tasks instead of strategising for your business' future. You want to spend time focusing on how you can grow and improve your business instead of getting dragged down in necessary but consuming admin.
With an Equals Money account, you can save time and money managing your business finances, from monitoring team spending instantaneously on one platform to reconciling expenses with ease. We can help you manage the challenges that come with running an SME so you can get back to what's important: growing your business.
Time management
Finding time to ensure your business is running smoothly while balancing limited resources is arguably one of the
biggest challenges when it comes to managing an SME. You might have a small team, or you might be the only one dealing with everyday operations of your business. Not only do you have to worry about the day-to-day to ensure your company continues to run such as hiring the right candidates for open positions or chasing after clients for late payments, but you also want to think about growing your business. With only so many hours in the day, you might find yourself spending more time managing these and losing time to spend looking forward for your business. Managing time and maximising efficiency not only can help you look forward for your business, but it can save you valuable time and money.
Signing up for an Equals Money account will help you to save time by streamlining your finances. You can monitor spending, keep track of budgets, and centralise how you manage expenses, all on our easy-to-use online platform and mobile app. You won't have to go back and forth between different systems – it's all in one place.
In addition to our online platform, with an Equals Money account, you'll also get a personal account manager to support you every step of the way. Your account manager is your own human point of contact if you ever have any questions, comments, or concerns about how to use our products. It can feel daunting to have to manage expenses for your business on top of everything else you have to deal with running your SME. Let your Equals Money account manager help and support you so you can make the most of your time and capitalise on opportunities to grow your business.
Monitoring spending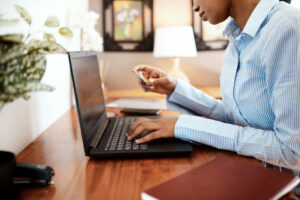 Another common pain point when it comes to running an SME is keeping track of spending and reconciling expenses. You already have limited time on your hands. Not having a streamlined system for monitoring and reconciling employee spending increases the risk of losing money over unaccounted for spending or mismatched expenses, especially if you're using cash. You can't afford to lose time or money trying to keep track of spending.
Equals Money makes it easier to keep track of team spending. With our prepaid cards and online platform, you can monitor company expenses and give your employees more responsibility. Our prepaid cards allow employees to access the platform or mobile app themselves, which means they can take spending into their own hands by requesting more funds when they're low or even checking their PIN if they've forgotten it. Managers can then respond to top-up requests, pause and block cards, and monitor budgets. Gone are the days of endless paperwork and wasted time that comes with requesting top-ups, reimbursements, or waiting for approval to make purchases.
With multiple employees or even multiple store locations, transactions need to happen quickly and efficiently. With Equals Money cards for your team, you can get funds to them as soon as they need it. Also, we don't perform credit checks for individual employees, which means we can issue you cards quickly and send them out in three to five business days. On top of everything, using Equals Money cards and our online platform, you can say goodbye to relying on cash to make ad hoc payments and settle transactions. Say goodbye to a lack of security and visibility on spending habits.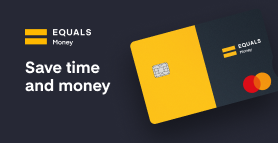 Reconciling expenses is an added stress for business owners, regardless of size. Managing receipts can make it difficult to stay on top of things, which makes reconciling expenses an additional headache. Matching values on a spreadsheet to reconcile paper receipts is time-consuming and inefficient. Not only is this a waste of time, but it increases the risk of losing money over unaccounted for spending or mismatched expenses. As an SME, it can be difficult to find a way to stay on top of expense reconciliation so that you don't waste time, but you can still keep track of where your money is going.
With the Equals Money online platform, team members can upload photos of receipts to our mobile app and annotate them to make reconciliation that much easier. Additionally, because employees can make purchases directly with their prepaid cards, you don't have to worry about the hassle of reimbursements. You don't have to worry about rounding losses – everything is clear, transparent, and accounted for.
Other solutions from Equals Money
In addition to providing you with solutions for time and expense management, with Equals Money, you can simplify payroll and automatically process faster, secure batch payments to send domestic payroll. You'll also have access to our friendly, UK-based customer service team who are here to help you alongside your account manager, should you have any issues.
We know that there are a number of challenges that come with running an SME whether it be struggling to find the time to manage various admin tasks or keeping track of company spending. Equals Money can help make expense management simpler for your business. Get in touch with a team member today to see how we can help.