Julianne Ponan MBE, CEO of allergy-free brand Creative Nature, will talk about the importance of catering for people with allergies at a key food industry event this month. 
The International Food and Drink Event (IFE23) takes place from 20-22 March, at ExCel in London. It is one of the leading events in the UK food and drink calendar attracting around 25,000 food and drink professionals. They come together to sample new products, make lasting business connections and find suppliers they hope will give their business a competitive edge.
Attendees at the event will be able to take in the latest innovations from 1,500 international and UK suppliers. They will have unrivalled access to touch, taste, and sample the latest innovative products from around the world, meet and reconnect with industry peers, and listen and learn from speakers, such as Julianne. 
Julianne said: "I'm excited to be speaking at IFE23 on the importance of catering for people with allergies and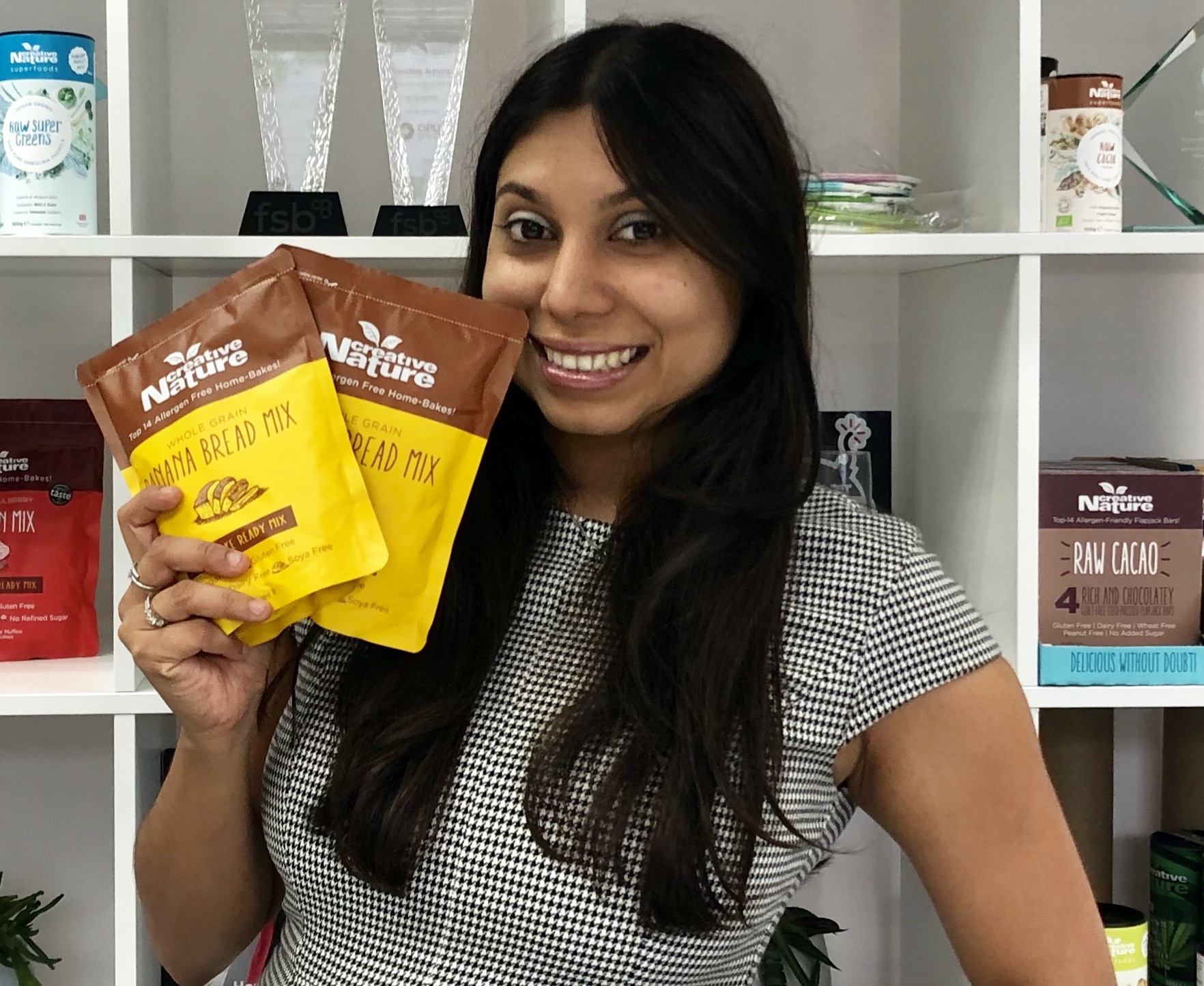 how this should be managed. Free From is not always a choice, it's a necessity for people like me. I will be speaking alongside an awesome panel, which includes Nicki Clowes, Anita Kinsey CSci FIFST and Bertrand Emond."
The panel forms part of the event's seminar series and will be held on the Trends and Innovation Platform from 1.45 to 2.30pm on Monday, 20th March. Julianne will be discussing how the food industry should be managing allergens, including how to ensure product and complete supply chains are managing allergens respectfully and truthfully, and what brands and manufacturers need to do to meet the legal standards governing allergens. 
Creative Nature will also be offering samples of its award-winning products on stand 1133 during the event, including its bars, Magibles treats and baking mix range. 
Julianne's own experiences of living with multiple food allergies and anaphylaxis led her to found Creative Nature and create a range of allergy-safe, tasty and healthy snacks. Creative Nature's award-winning products are free from the top 14 allergens and use superfood ingredients to both improve their nutrient value and make them lower in sugar than alternatives on the market.  
Julianne was herself awarded an MBE in the recent New Year's Honours List in recognition of her advocacy for those living with allergies. 
To find out more about Creative Nature visit: https://www.creativenaturesuperfoods.co.uk/