The much-loved Colmore Food Festival is making a return to Birmingham for its 10th anniversary in July 2023.
Next year, the free, must-visit festival will return in a new location in the Grounds of St Philips Cathedral and will provide guests with a tasty and affordable spread of mouth-watering mini dishes from the traders' latest menus.
Whether you're a diehard foodie or just fancy sampling the best of the District's food and drink scene, the festival will be host to many food and drink stalls, with a range of options available to tingle everyone's tastebuds!
The award-winning event showcases the best food and drink offerings from across the Colmore Business District and attracts over 30,000 visitors each year.
Visitors will be spoilt for choice with the stalls made up of local restaurants, coffee shops, bars and hotels offering a selection of meat, vegetarian and vegan options. Organisers are also placing price caps on food and drinks, creating an affordable, but unforgettable experience.
Colmore BID will now be reaching out to local 'gourmet gurus' operating in the District to showcase tasters of their decadent dining at the festival stalls.
Alex Tross, Deputy Chair of Colmore BID said: "We are so excited to announce the return of the Colmore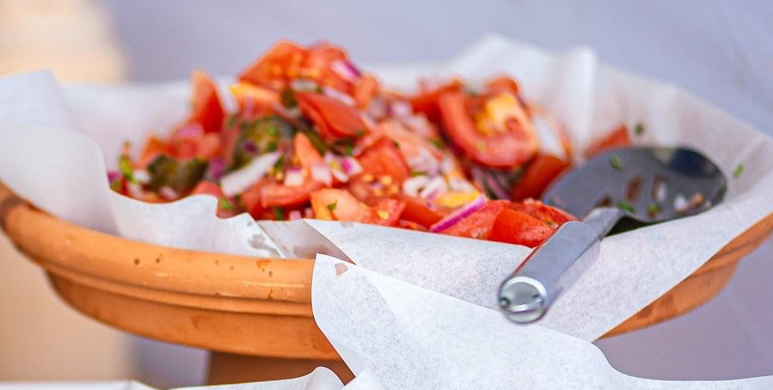 Food Festival, particularly with this year being the 10thanniversary of the BID delivering the event. Birmingham's food scene has an impressive history and still to this day has so much to offer, and this event showcases exactly that, whilst simultaneously supporting the local businesses in the Colmore Business District."
Glynn Purnell, Michelin-starred chef, said: "The Colmore Food Festival is a one-of-a-kind event – and we're excited to announce it's returning better than ever for its 10th year in July 2023.  The festival celebrates the best of Birmingham's food and drinks scene, right in the beating heart of our amazing city. " Purnell continues,  "With many venues participating as it returns for its 10th special year, the event attracts more than 30,000 visitors annually.  Completely free to attend, price caps are set per item to ensure the selections on offer is both tasty and affordable for all. We'll be releasing details soon, so keep your eyes peeled on Colmore BID's social media channels for more information!"
The festival will run from Friday 20 July – Saturday 21 July 2023.
For more information, keep an eye on Colmore BID's website!  https://colmorebusinessdistrict.com/