The last couple of years have been a catalyst for change with a noticeable shift towards flexible, hybrid and remote working models. Branded 'the Great Resignation', 2021 saw record numbers of employees leaving their jobs in favour of more agile working and an improved work life balance[1].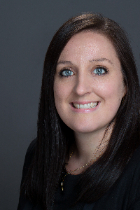 Last week saw 70 businesses in the UK begin a six-month trial of working a 4-day week for no loss of pay.  The '100-80' model whereby employees will receive 100% of pay for 80% hours may be highly attractive to many having recently felt the benefits of flexible working during the pandemic. The catch, if there is one, is that employers are expecting their staff to maintain 100% productivity on 80% hours.
Similar pilot schemes are also being run in Ireland, the US, Canada, Australia and New Zealand in a coordinated effort led by 4-day week Global Foundation[2] in partnership with 4-day week UK[3] and Autonomy[4].  It is reported that the experiment has been a resounding success in Iceland and it is now believed that following trade union negotiations '86% of Iceland's workforce have either moved to shorter hours for the same pay or will gain the right to'[5].
According to 4-day week Global "78% of employees with 4-day work weeks are happier and less stressed"[6].  Less time at work for the same pay will undoubtedly be popular amongst many employees but it will be interesting to see if the same levels of productivity on reduced hours can be maintained here in the UK making the concept equally attractive to employers.
Employers in the UK thinking of adopting this model will need to consider whether to trial the change before making any permanent variations to their employees' contractual terms.  Of course, such an offering may not appeal to everyone, and employers will need to consult carefully with their staff about any proposed changes to their working hours.
Some have raised concerns that it may not actually achieve the desired objectives, as it may result in some employees working the same number of hours but over 4 days in a bid to ensure productivity rates do not drop and workload demands continue to be met[7].  This also has the scope to put some members of the workforce at a disadvantage with the possible risk of discriminatory treatment. For example, if it becomes apparent that staff are having to work longer hours to accommodate the change (effectively working 5 days over 4) then this may disadvantage those with childcare responsibilities who are unable to work late, if they are measured against the same performance objectives on the assumption there has been a genuine reduction in hours for all. Employers will therefore need to think carefully about how to measure the effectiveness of the change.
There will also be operational factors to consider for businesses embarking on this change to ensure that their client or customer service is not affected, and their business continues to run optimally.  Undoubtedly the 4-day week will suit some industries more than others. For many businesses, it may not be as simple as closing for one day a week, and it may require more logistical planning in terms of staffing cover and ensuring not all staff have the same day off each week.
On the other hand, reports from those countries who are further ahead in the trial appear to largely be positive, citing mental health benefits and a feeling of motivation from staff who feel incentivised to maintain productivity levels with the promise of an extra day off work each week.
The UK pilot will draw to a close in October 2022 and we will need to wait for the results of the research (carried out by Oxford University, Cambridge University and Boston College) to determine the true impact of this change and whether it is likely to become a more permanent and wide-spread feature of working life in the UK.
Christine Caffrey, Employment Solicitor, SA Law
[1] The Great Resignation: How employers drove workers to quit – BBC Worklife
[2] 4 Day Week Global – The Future of Work
[3] Pilot Programme | 4 Day Week
[4] Launching our Four-Day Week Pilot Programme – Autonomy
[5] https://www.bbc.co.uk/news/business-57724779
[7] Four-day week trial: what does HR need to know? (peoplemanagement.co.uk)