There has never been a better time to join the tech industry. According to recent data from search engine Adzuna and Dealroom for the Government's Digital Economy Council,
 hiring for the digital tech sector has surged past pre-pandemic levels, with 132,000 tech vacancies recorded in one week in May and vacancies now at their highest level since 2016.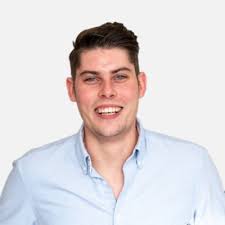 But the buoyancy of the tech job market comes with increased competition for the best positions. This means that candidates have to bring their best to every interview – but how? Ian Chaplin, Talent Experience Manager – UK & EMEA provides some guidance.
The following are four ways to improve your chances of landing your perfect job in tech.
Develop your knowledge of the tech industry
 When considering candidates for hire, the number one thing that tech companies look for is a knowledge of the industry. This shows a curiosity about their line of work, as well as the passion and drive to research it. It will also be helpful when you land the role. For example, the problems our teams at Xero are solving are often a result of industry trends – creating new features that help small businesses and advisors stay compliant with changing legislation, applying for government funding, and managing their cash flow during COVID-19.
 There are multiple ways to get clued up about the tech industry beyond taking academic classes in computer science and business. Reading online publications is a good start. There are plenty to choose from –  some examples include Forbes Innovation; TechCrunch; The Verge; and Recode. Alternatively, check out Techmeme, which aggregates all of the best content on the tech industry. 
Don't let lack of flexibility hold you back
 There are many different areas within tech. If you enjoy coding, then specialising in software engineering might be the best option for you. Or you could choose to do something entirely different, like sales and marketing. 
 Whatever your situation is, there will be roles to suit you. Tech companies are increasingly offering more flexible roles in the product and tech space. For example, our approach at Xero is to give people a choice in terms of when, where and how they work, to find a balance that suits their lifestyle and passions. That's why we have a fully redesigned flexible work program, giving our growing product and tech teams the opportunity to work where they perform best — at home, in the office, or a mix of both.
Get experience within a tech company 
Once you've deepened your knowledge of the tech industry and decided which area you'd like to specialise in, it's a good idea to get some experience within a tech company. This is a great way not only to solidify your knowledge of the field even further, but also to make sure that you've chosen the role which is best for you. 
 If getting professional experience is proving difficult, you can always try volunteering – something as simple as offering your tech skills to local businesses allows you to put your skills into practice and showcase your passion for the industry to potential employers. Also, joining community and meet-up groups is a great way to broaden your network and make connections to get that first job, internship or work experience.
 And there are other ways to brush up on your skills. If you prefer coding, then CareerCup is a platform that provides a database of programming questions; likewise, if you prefer sales and marketing, The PM Interview has a variety of behavioral, case, and estimation questions that could easily be asked of marketers, strategists, and business development folks.
Get to know the company you want to work for 
 Finally, it's important to get to know the company that you're applying to join. You can do this easily by checking out their company website and their social media, including their page on LinkedIn.
But one of the best ways to get to know the company is with the 10-K. This is a document that every company is required to release annually – for example, this is Google's. The 10-K outlines important information like their future strategy, biggest risks, business trends, financial performance and most and least profitable products. For private companies, you can find similar information on Crunchbase – including their executive team and latest news.
 Landing a job in tech can be competitive, but there has never been a better time to make the leap – and using these four tips, you can improve your chances of landing your perfect job in tech.