Ben Foster, Co-founder and Director of The Natural Love Company talks to SMEToday about his working day and the biggest challenges he faces running his businesses.
With 12 years in the wedding photography business and over 600 weddings, Ben is an expert in love. When the pandemic meant business stopped completely he found time to start The Natural Love Company. The idea for an aesthetic and sustainable sex toy company had been one he'd first thought of while studying at university. At The Natural Love Company Ben heads marketing and strategy, design and the shaping of the company's vision, aiming to establish The Natural Love Company as the world's leading sustainable sex toy company. 
In addition to still running two successful filming companies – Foster Filming and The London Wedding Film Co – Ben also operates a UK-wide property investment firm with co-founder Barney Walters. 
Ben holds a BSc Hons degree in Environmental Health from the University of Cardiff. 
How did you start the business?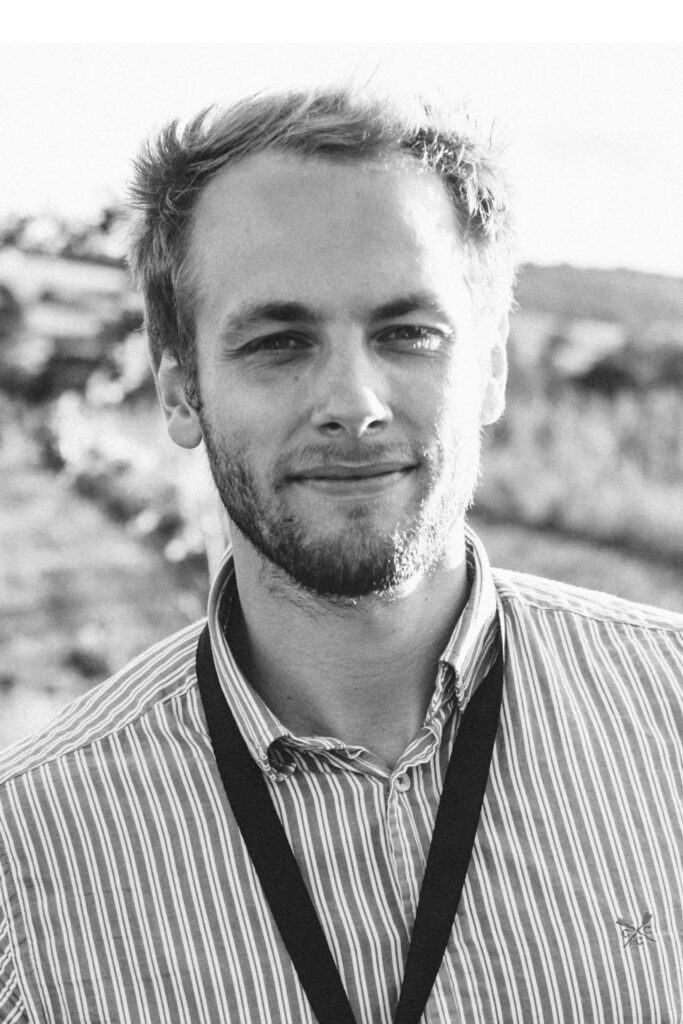 A sustainable intimacy brand with a contemporary feel is an idea I'd had at the back of my mind for over a decade, since completing my degree in Environmental Protection. My studies pointed out the environmental impact certain industries were having on the planet, and I'd spotted that no other company was addressing this. After following a passion for film and running an events film company, it wasn't until the COVID lockdowns did I have the time to revisit the idea. COVID presented the perfect launchpad for an e-commerce-based sex toy business, namely because eComm was the only available shopping platform, and sex toy sales rocketed when everyone was locked in at home often separated from their sexual partners.
How do you evaluate the past ups/downs of your business?
Our main key performance indicators are revenue, profit margin, customer satisfaction and sustainability impact which we review weekly and monthly. We're growing 400% year on year, which is fantastic but does present some 'downs' in the form of growing pains in areas such as stock management and outgrowing systems, but they're positive issues to have from which we learn so much.
What is a typical day like for you?
I run The Natural Love Company with my business partner Barney. Barney is more operations and deals with the day-to-day, stock, finances, and customer issues etc, whereas my role is more forward-thinking and revolves more around growth. As I'm distanced from the physical aspects of the business like warehousing, my typical day is based from my cabin office tucked away in the Devon countryside, where day-to-day tasks will involve liaising with manufacturers about product launches, designing web features and emails and communicating with our developer to complete them. In addition, I also deal with PR and social media opportunities which arrive. In tandem, I still run my event filming company, which can take a little juggling, especially during the summer season when that company is busiest.
What are the biggest challenges to being an entrepreneur?
One of the biggest challenges is a lack of stability, as entrepreneurs are responsible for building and growing a business from scratch, often with limited resources and in the face of high levels of uncertainty and risk. In addition, the market can be highly competitive, making it difficult for startups to stand out and gain a foothold. Time management is also a major challenge for entrepreneurs, who must balance multiple tasks and responsibilities while running their businesses. Entrepreneurship can also be stressful, and balancing work and personal life can be a challenge, as entrepreneurs often work long hours and dedicate a significant amount of time and energy to their businesses. Despite these challenges, many entrepreneurs find the rewards of building and growing a successful business to be well worth the effort.
How do you handle the stress that comes with responsibility?
I try to design stress out of the responsibility of being an entrepreneur, so it's something I never/rarely face. I do this by bringing a business partner on board who complements the areas of the business which are more time sensitive and have the potential to be stressful. Also, in risk management, I don't need to take risks where the potential downside is stressful. Other than that my mindset is 'does it matter'. Does it matter if we'll be out of stock of an item for a couple of weeks? Does it really matter if that feature doesn't end up running? Does it really matter if I didn't get time to answer that email today? 12 years into the business and I don't think the answer has ever been 'yes, it matters'. In total I run 3 businesses in very different industries, each acting as a backup for the other, which helps to take the pressure off each one to continue to succeed.
How do you take care of your own and the mental health of your workforce?
We've designed a business which doesn't require a workforce as such but to take care of my mental health, I think attitude and approach really make a difference as I alluded to above with 'does it matter'. As I'm married with three children, family time always trumps business, so I'm very flexible with my office time and make sure I'm finished up before the kids get home from school. I also indulged in building a Finnish Sauna in my garden last year, and I love nothing more than ending a work day of staring at a computer by going for a quick run and hopping into the sauna before being in family mode.