Sara Davies MBE, multi-million-pound entrepreneur, star of Strictly Come Dancing and an investor in Dragon's Den, believes that the fundamental key to being a successful entrepreneur, is simple – it is all about creating a product or service that solves a genuine problem for your audience.  And importantly for budding entrepreneurs, why these are the type of businesses and individuals that this 'Dragon' looks to invest in.
"You see all these people coming in with ideas and I become interested when it's an idea that solves a problem that I can really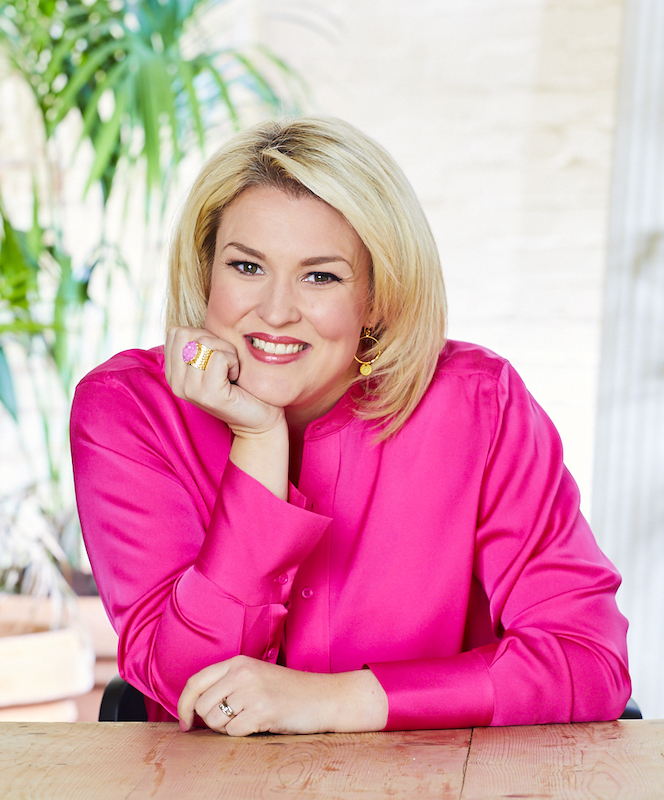 understand. You've just got to observe your customers, understand your market and look at what problems could be solved." says Sara
Sara also reveals that when she is in the 'Den' and assessing the businesses that are pitching to the Dragons, she not only considers the business idea, but also the person presenting to her:
"It's a lifestyle choice, not a business choice. And so, when I get people coming into the Den, I look at that entrepreneur and I've got to think. have you really got what it takes to make the sacrifices that I know you're going to need to make to make this business a huge success? Because the worst thing I found is having an entrepreneur where I need to sit and put a rocket up their behind."
Revealing her advice to host and celebrity event planner Liz Taylor in the hit podcast, Events That Made Me – Inspiring Women, Sara was asked to describe four key events that have contributed to her success.  Straight-talking Sara goes on to explain why staying true to her northern roots and not relocating to London after she left York University was an important step. One which led her to enter the world of 'crafting' on a work placement and finding commercial success.
Sara made over half a million pounds whilst at university with one simple craft tool design idea. She used her dad to help design it, local tradespeople to make it and her love of the shopping channels to take this idea to market.  She achieved phenomenal success with her company Crafter's Companion – now turning over £40 million.
"Seventeen years now I've had the business…. Crafter's Companion is a household name, not only here in the UK, but across the USA and Europe. We have turned over about £40 million. We've got 250 staff and people always find it astounding when they meet me. And they say all of that from craft. I didn't know craft was that big."
Sara divulges how she feels about being a working mum, the 'juggle' of work and family, and why keeping her children out of the media spotlight has been a conscious choice.
"I am a working mum. I'm really proud to be a working mum, dealing with the juggle. The struggle is absolutely real. …  I choose not to put my kids in the public eye from a media perspective. I think because of that, a lot of people either don't realise I've got kids, or they think I don't want to talk about it. And I really want to be the person who champions working mums."
To hear the full story, listen to 'Events That Made Me – Inspirational Women' with Sara Davies here https://podfollow.com/etmm-liz-taylor , from 10am on November 10, 2022.
Commenting on the chat with Sara, Liz Taylor, said: "My latest podcast is one of the most refreshing and open discussions I've had with any of my guests.  Sara's whole attitude is such a positive force and any entrepreneur, male or female, would do well to take on board her advice. Her love for her whole family shines through. The way she combines personal and professional to be triumphant in both areas is a joy.  I now understand why she succeeds beyond all expectations in everything she does."
Since its launch, the Events That Made Me Podcast has featured in the top 10 of the Apple Business and Entrepreneur Podcast charts. With series six in the pipeline, the podcast has become a regular fixture for entertainment, arts, and business playlists.
Since its launch, the Events That Made Me Podcast has featured in the top 10 of the Apple Business and Entrepreneur Podcast charts. The eclectic blend of guests is drawn from a wide range of genre – from media to music, sculpture to sports, food to floristry, and business to LGBT+ campaigning. Catherine Tyldesley, Gok Wan, Ruth Langsford, Lisa Riley, Sally Lindsay, Eamonn Holmes, Antony Cotton, Howard Donald, Tom Kerridge, Katie McGlynn, and The Apprentice 'Queen of Mean' Linda Plant were just some of the celebrity guests to share the highs and lows of their road to stardom in previous seasons of Events That Made Me. Each episode is accompanied by an Air Extension bonus episode, where the host shares the interview elements that resonated with her own experiences. Special series and stand-alone episodes focusing on entrepreneurs, International Women's Day, and LGBT+ Month are all still available at https://www.liz-taylor-consulting.co.uk/index.php/ltc-media/podcasts/