Female-founded companies receive only 2.3% of global VC investment, a number that has dropped rather than risen in the past year. 
Tash Grossman is a pioneer in the STEM sector (science, technology, engineering, and maths) which is dominated by men with less than a quarter of women in the space. The 25-year old is the Founder and CEO of Slip, a tech platform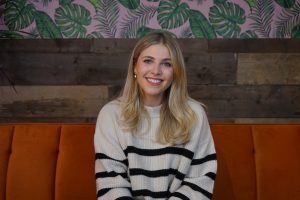 bringing a frictionless, omnichannel solution to the high street by digitising receipts and leveraging data for a seamless and connected customer experience. She has been recognised in TechRound's 29 under 29, been a finalist in Verizon's Young Entrepreneur Competition, graduated from the Founder Institute programme, was voted Retail Week's Startup of The Year for Data & Insight and a finalist in Dell's Women in Tech contest.
Prior to International Woman's Day 2022, Tash talked to SMEToday about her experiences in a male-dominated technology sector and how the industry can encourage more young women into careers. 
What does International Women's Day mean to me?
Since I first dipped my toe into the corporate world, I have always looked forward to International Women's Day. In my first consulting position at KPMG, we celebrated our female leaders alongside the men in senior positions, who were allies, and supported female-led initiatives such as IT's Her Future. On moving to Gate One, it was clear that the same support was extended. I was part of an internal team that made a film reel, highlighting the amazing women in our firm, quotes from employees and appreciation from management that celebrated the contributions of women.
On the 8th March 2022, International Woman's Day has taken on a whole new meaning. The day focuses on imagining a gender-equal world, a world free from bias that is equitable and inclusive. As a 25-year-old female founder running my own technology company, I have found myself in one of the least inclusive industries, yet each day, I feel more celebrated by my peers, investors and the wider startup community than I could have possibly imagined.
Members' clubs and golf handicaps 
There is no doubt that women are making waves when it comes to representation in the startup community. Recently, the 2022 Rose Review found that the growth of new female-led businesses is increasing by a third each year, significantly among those aged 16 to 25. In addition to this, female entrepreneurs secured a record number of exits in Europe last year.
However, if there are a record number of female founders and exits, why is so little venture capital going to women?
For context, in 2021, less than 1% of European funding went to female-founded companies, the lowest point in at least ten years. This problem is by no means exclusive to Europe and is almost as bad across the pond, where female founders in the US secured an abysmal 2% of venture capital in 2021, the smallest share since 2016.
The more I have been exposed to the industry, the more I am certain that the problem is institutional. Venture capital is often referred to as an 'Old Boys Club' and the expression 'Bros funding Bros' has been around for a while. I kid you not, I've been on an email chain that was meant to be an introduction, but the men were going back and forth discussing the need to catch up over a round of golf.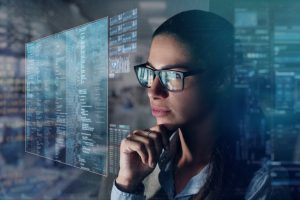 As a female founder, you can either let this deter you, or you can do everything in your power to smash the glass ceiling. I am lucky enough to not find these situations intimidating, but I won't lie and say the frightening lack of diversity has been enjoyable. I embrace the communities around me who are doing everything they can to change this narrative. I have supportive mentors and advisors who guide me throughout my journey and have been fortunate enough to meet many of my angel investors through Alma Angels, an inclusive community of both women and men who are passionate about investing in and supporting female founders. There is also a rising number of venture capital funds, run by women, looking to support under-represented founders. January Ventures and Pink Salt Ventures to name just two, are choosing tenacity and ambition over members' clubs or golf handicaps.
How to encourage more women into tech and entrepreneurship
I may be a female entrepreneur and the founder of a technology company, but I cannot code, nor do I understand the complexities of software development and engineering. Why? Maybe it was because I was never exposed to the prospects of it at school or given enough information about what working in the sector involves.
PWC research found that only 27% of female students say they would consider a career in technology, compared to 61% of males, and only 3% say it is their first choice. Increasing education in schools feels like a high priority, with attraction and retention in the workplace equally important.
International Womens Day in 2023
When I was at school, if a little boy asserted himself, he was seen as powerful, a 'leader', yet when I wanted to take charge, I was called 'bossy'. As school goes on, leadership positions become less interesting to girls, a trend that continues into adulthood. The Lean In organisation campaigned 'Ban Bossy' in the US in 2014, but I think pioneering this narrative is equally as important as increasing STEM education and awareness.
I want to stress that as a young woman in 2022, I feel empowered and proud of my career. I feel lucky to have worked for corporate organisations that strive to be both diverse and inclusive and to have met many investors, angels and VCs who are striving for more diverse deal flows and inclusive environments. On International Women's Day next year, I want to feel even more positive than I do today. I hope that when I am recruiting tech talent next year, seeing female software engineers is the norm on each page of my LinkedIn search, rather than a rarity. As a female founder, I pledge to go above and beyond, to create opportunities to help females build a brighter future, to mentor young and talented girls and to close the gender and diversity gap in technology, entrepreneurship and innovation and #breakthebias.
Thank you Tash.
If you want to  find out more about SLIP  please follow the link