Creating consistently successful advertising campaigns should be a goal of every marketer and business owner yet knowing where to allocate spend or how effective a campaign is can be an on-going challenge. As such, leading programmatic and data expert Crimtan has created a tool for businesses to determine the true value of a paid marketing campaign.
When businesses invest in marketing, they want proof that they are receiving the best return on investment. For example, it's important to put budget into targeting and engaging customers who are likely to act as a result of seeing an ad, rather than customers who may have made a purchase anyway.
Crimtan has created an incremental value tool to measure this additional revenue, by comparing differences in outcomes between an audience who saw the advert with an audience who did not.
This tool works by splitting audiences into two groups. One group is exposed to an advert, while the other group will see a ghost advert. The groups are tested across display, native and video advertising for the entirety of the test period. Both groups are targeted based on user behaviour and both groups receive adverts via the same strategies and bids to ensure that both the campaign and ghost adverts are delivered not only to similar users, but in the same environment.
The incremental return on investment is the return made after removing the revenue and conversions for expected and natural conversion levels, resulting in a figure that will show businesses exactly how much revenue the advertising has bought in. This will give marketers an accurate insight into the performance of each campaign and exactly how effective each paid campaign is.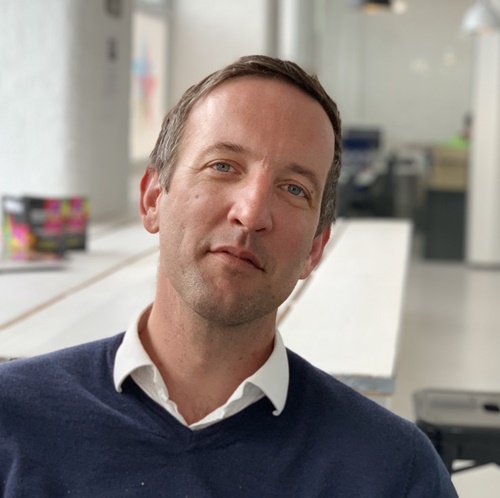 Andy Houstoun, Chief Commercial Officer at Crimtan, said: "Historically, companies would optimise their marketing towards the last click before purchase, rather than looking at what would drive the best outcome and return. Ultimately, a large proportion of these last-click customers would have converted anyway so focusing on this metric added no real value to the business.
"It is a no-brainer that businesses should be making the switch to measuring the incremental return on investment of ads. By taking an objective view on behavioural changes that an ad might deliver and not just measuring clicks, businesses can truly understand what drives good performance, and make sure they put their marketing spend in the right places."
Crimtan will be holding a webinar on incremental value in January, which will cover how to measure incremental value, the key questions marketers should be asking and how Crimtan's Incremental Value Tool can help measure the effectiveness of your marketing activity.
To book onto the webinar, please visit: tinyurl.com/crimtanIVwebinar  
To find out more about increasing incremental return on investment, get in touch with one of our advertising specialists today by emailing ahoustoun@crimtan.com or visit https://www.crimtan.com/news/how-does-our-incremental-value-tool-help-you
Crimtan is the global expert in intelligent lifecycle marketing for programmatic. Launched in 2009, Crimtan's mission is to be a trusted partner, delivering the most relevant, consented programmatic advertising, and driving exceptional incremental ROI across every stage of the customer lifecycle.  Crimtan has offices across the world, including London, Chicago, Dubai, Singapore, Sydney, Tokyo and New York.