By Laura Brown, head of demand generation at Esendex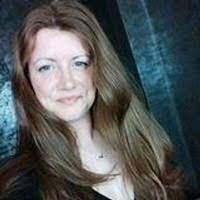 The closure of many brick-and-mortar stores and the increase in online demand has led to customer relationships becoming somewhat strained over the past few years as businesses try to navigate the unique challenges brought on by the pandemic.
One such challenge companies are facing is in how to replicate the one-on-one connection you typically get in-store, prompting questions such as 'how can I continue to provide such a personalised experience online?' and 'which platform is best for this?'.
The reality is, there is now a plethora of communication channels available to shoppers – and not everyone prefers the same one. With footfall figures declining by 18.6% in December – when compared to the pre-pandemic period two years prior – businesses must make it their priority this year to 'get on the same page' as their customers. Excellent service, positive interactions with a brand and personalisation are all key to increasing sales and brand loyalty, and this is where omnichannel communications comes into play.
Your omnichannel strategy
An omnichannel strategy is one that places the customer at the core, whilst also recognising the different ways in which shoppers may wish to connect and engage in dialogue with your business. These are then integrated for seamless messaging across your various channels.
According to the statistics, six out of ten people now use at least one digital channel in their shopping journey which has major implications on physical shopping habits. Therefore, to ensure better business turnover rates, customer retention, efficiency and client satisfaction, it's important to integrate a strategy into your business model.
An omnichannel strategy can always be built upon as new communications platforms come to light. If you are looking to get yours off the ground, or take it to the next level, here are some top tips.
Invest in SMS marketing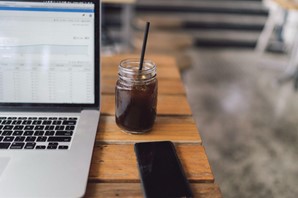 Email marketing lists are proven to convert at a decent rate, however this is only really the tip of the iceberg, with so much more potential to explore other communication platforms in tandem.
With an open rate of 95%, SMS is a channel worth tapping into. Statistics show that people pick up their phones around 58 times per day (with an average screen time of 3 hours 23 minutes per day in the UK), meaning your messages could land and be read within seconds.
Similar to email, SMS can be used for a wide range of purposes including updating a customer on the status of their order, showcasing special offers and collecting feedback post-deliver. Messages should remain short, punchy and have a clear call to action and should always include a way for your customers to opt-out at any time, should they wish to.
Utilise popular platforms such as Whatsapp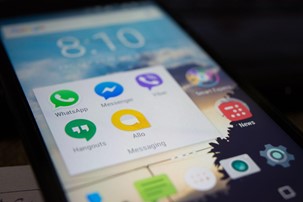 In 2018, the popular messaging app Whatsapp introduced Whatsapp business, designed to help companies 'communicate more efficiently' with their two billion active monthly users. The API – which when implemented adds Whatsapp functionality directly into a business's existing CRM system – enables the following:
The ability for firms to communicate with their customers at scale
Automated responses
Real-time monitoring of conversations
Conversion analytics
Customisable message templates
End-to-end encryption and data privacy
Your customers will first have to opt-in to Whatsapp communications before they can receive messages from you and then you can utilise the channel to provide order confirmations, rich delivery updates, sale event invitations, payment reminders, appointment reminders and much more.
Prioritise customer engagement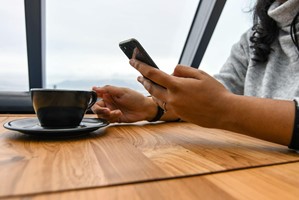 Whether you're only beginning to open up your communications to various platforms or you're well established with this strategy, encouraging two-way conversations with your customers guarantees a fully interactive experience.
Since the pandemic we have further relied on technology for receiving information and answering our requests. Studies have revealed that 69% of people would rather use their phone than approach an in-store employee and when they're ready to interact there's an expectation for the communication to be frictionless and fast.
Omnichannel chat is one way to bolster this, allowing for customer service and marketing teams to enjoy multiple, simultaneous, two-way, mobile-focused conversations with shoppers through a variety of digital communication channels. Automated answers to regularly asked questions can also be deployed, meaning you can offer this service 24/7.
Set measurable KPIs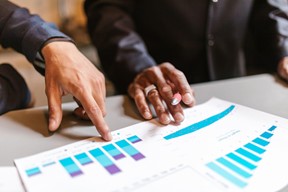 What is an omnichannel marketing strategy without KPIs to measure its performance? KPIs are crucial to driving an eCommerce business in the right direction and should be regularly reevaluated to get the most out of your customer data. KPIs will differ from company to company, but is likely to include:
Website traffic: An indicator of how successful a campaign is can be ascertained through looking at Google Analytics' data and measuring the number of visitors, the bounce rate, and the duration of user activity on the site, for example.
Conversion rate: The number of conversions divided by the total number of visitors. A good conversion rate is deemed to be between 2% and 5%.
Average order value: The average amount spent by each customer per transaction.
Customer lifetime value: The total net profit a firm earns from every customer. It's an important metric to consider as it enables a business to calculate the most profitable customer sector and the future value of nurtured relationships.
Net Promoter Score (NPS): A widely used market research metric that indicates how likely customers are to recommend a brand to their friends, family and followers on social media. A high score highlights a good level of trustworthiness and brand loyalty.
Other specific KPIs may also come from any customer feedback surveys a business sends out.
Keep up-to-date with new platforms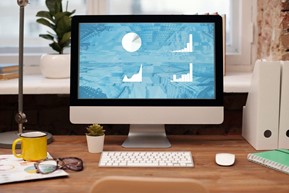 It's important to remain adaptable with your strategy and stay up to date with any new technological developments. Platforms expand their functionalities all the time, and new platforms are constantly appearing on the market.
By keeping your eye on the ball and becoming an early adopter of new technologies, you can maintain a competitor advantage and give your customers even more options to connect with you via the channel they prefer and feel most comfortable with.