Kimberly Michener, Senior Director of Brand & Marketing Communications at Identity Digital, shares her thoughts on why using a descriptive domain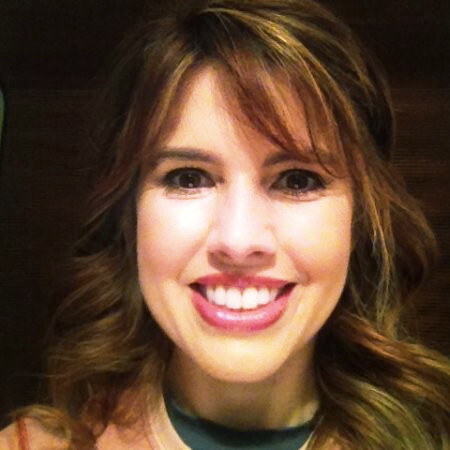 can be key to successful digital branding, instantly communicating value and providing greater visibility for customers.
Have you noticed that some of your competitors are launching their websites with a different domain name?
Whether you are a business-to-consumer, business-to-business, or a direct-to-consumer brand, the way your customers buy is firmly digital-first. While once a mostly consumer-facing issue, even the B2B landscape has moved towards web search versus the traditional sales approach — with Forrester Research reporting that 74 percent of B2B buyers research via web search prior to purchase.
Digital branding is thus key for all types of successful businesses. Established brands already have this nailed down — people already know exactly what they are getting when they go to Amazon.com or eBay.com. But startups and SMEs with little or growing brand recognition require a different approach to make themselves instantly known. It all starts with a name.
What is a Descriptive Domain?
Your brand will be inexorably tied to your domain name. So it is important to get it right.
The top-level domain (TLD) is the part of the domain after the dot. Descriptive, or new TLDs (nTLDs) can give you more choices, depending on what you sell or do. For example, a software provider could have ".software", a limited partnership could have ".ltd," a global business could have ".world," an email provider could have ".email," and a video streaming service could have ".live."  All make for instantly recognisable branding in the domain and ensure your customers immediately know what you are and do.
Many will be tempted to go with the typical ".com" TLD — or something more local, such as ".co.uk" — as it is well known and perceived as the standard. But you might also encounter a problem: it's already taken. Sometimes this will be a company with a similar brand (even in a completely different vertical to yours), or by a domain speculator (someone who buys up domain names in order to sell them on at a higher cost — up to tens of thousands more).
But there is another way. Many young and SME companies can look to choose unique names that can truly differentiate themselves from their competitors, while providing instant brand and value recognition.
How your domain can speak volumes about your company
Just as with any other branding element, your domain name helps to shape your company's identity.
As well as the brand recognition, going beyond ".com" can show that your company is modern, on trend, and smart. It is a sign of confidence in your brand — boosting the confidence of consumers, employees, and more. It can even be a good look for potential investors as well — with companies using a nTLD getting more attention from VCs. While correlation is not causation, startups choosing a TLD that resonates with their brand are often seen as more strategic and committed to doing whatever it takes to achieve success.
A domain is another way of really showcasing what your brand is — and a descriptive domain happens to take that one step further.
nTLDs versus "standard" TLDs?
Most companies will choose a nTLD for a new business, a website, or a product launch. It becomes a different situation if you have an existing .com domain and well-established brand behind it — then it would be wise to hang on to it.
But if you are in a position to establish a new domain, or need to differentiate yourself against competitors, then a descriptive domain can go a long way in immediately proving your value and proposition when customers search online. Name wisely.