In conjunction with the two year anniversary of the UK lockdown (March 2020), UK-based payments provider SumUp (www.sumup.co.uk) has analysed over 500,000 anonymous transactions from UK-based SumUp business account users, in order to determine the changing face of UK business expenditure over the last few years.
The SumUp business account, which comes with a SumUp Card (by MasterCard), provides merchants with a one-stop-shop for business solutions. The account allows them to send and receive money instantly in the UK and enjoy unlimited free bank transfers, both on incoming and outgoing payments, as well as the ability to access your business' money anytime, anywhere.
The findings showed that, from January – March 2022, there has been a 117% increase in the number of young people (aged 20 – 25) who own business accounts, as compared with the same timescale in 2021. In the 25 – 29 age bracket, this figure also grew 30%. Young people (Age 20 – 29) now make up 12.8% of all SumUp business account holders; in Q1 2021, this figure was 8.3%.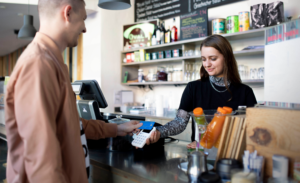 Further analysis showed:
Online spend
In terms of types of online spend amongst businesses, medical practitioners hold the top spot – with 55% of their spending done online.
The lowest online spend was found in the Taxi / Limo MCC, who spend only 13% of their money online.
Contactless spend
Almost all business complete at least 50% of their transactions with contactless payment
Taxis and Limos spend the most with contactless contactless means, with 70% of their transactions paid with this technology. The lowest figure was amongst consultants, who only spend 47% of their money by contactless means.
Cashless acceleration
Comparing spending between January 2022 and January 2021, SumUp merchants reduced the share of money withdrawn by 60%.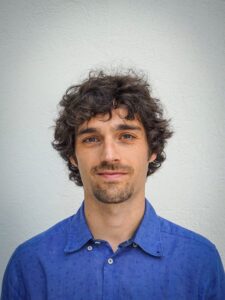 Umberto Zola, Growth Marketing Lead – Merchant Bank at SumUp, comments: "The trends shown by this data provide a fascinating and important insight into the way that UK business owners operate, and reflect the current economic changes that we are seeing globally. The pandemic has been punishing for businesses of all sizes throughout the UK, but it is heartening to see young people steady themselves and start their own businesses. The data clearly shows an increase in online spend and cashless payment, an unsurprising result given the pandemic-turbocharged drive to digitisation. At SumUp, our job is to support our merchants as best we can, and adapt our services to meet the ever-changing demands of the business landscape. By analysing these trends, we can do just that and continue to help our customers thrive throughout 2022 and beyond".